Some Necessary Office Stationery List For Daily Use
/
Source:- http://www . officexpress . co . uk/stationery-facts-2/
Are you starting your new office? No matter whether the office is large or small, you are certainly going to need some traditional office stationery list i.e. stationery items for your employee's daily work. Although we are not going to list down any electronic equipment in this article below for office stationery items.
It is always necessary to make a list before you go out to buy stuff from any stationary shop. Since the stationery requirements include a huge number of items; there is a big chance that you might forget to bring the most important item from the market. So, make a list before going shopping, and do not forget to check whether you have taken all the kinds of stuff from the list or not.
We are going to count down some of the traditional types of vital office stationery used in the office, one by one-by-one. Let's start with the stationery items below: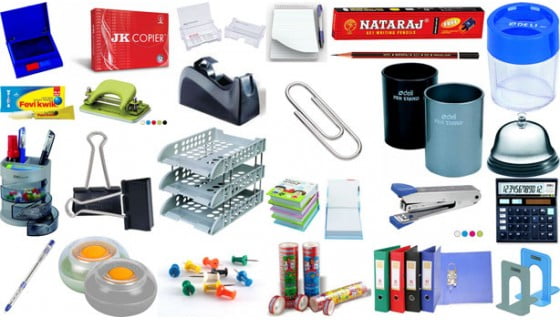 Source:- http://stationerysuppliestorigai . blogspot . com/2016/11/stationery-supplies-online-india . html
Office Stationery List
In some large offices, people frequently have an office table stationery cupboard from where they can pull their required stuff the cupboard. Here is your stationery items before you start your office:
List Of Stationery Items:
Files
File holder
Scheduling Template
Black, red, and blue Pens
Highlighter Pen
Pencil & pencil sharpener
Pen & pencil case
Permanent marker pen
Colored Pens
Colored pencils
Eraser
Employees' performance assessment form
Colored markers pen
Correction tape / Liquid Paper/fluid
Mechanical pencil & spare leads
Binder books ruled paper, notebooks
Plain paper for the printer
Templates for job quotes
Ruler
Scrapbook or art book
Glue
Double tape
Packing tape along with the dispenser
Sticky tape as well as the dispenser
Bulldog or Fold-back clips
Rubber bands
Stapler along with staples
Staple remover
Hot punch
Paper clips
Drawing pins
Hole punch of 2 holes, 3 holes, and 4 holes
Plastic pockets
Manila folders
Arch folders of 2 rings, 3 rings, and 4 rings
Storage pockets
Hanging files
Folder dividers
Filing trays
Post stickers
Sticky labels for filing or addressing or to noting down any due work
Label maker as well as a spare tape
Index cards
Box cutter / Stanley knife/utility knife
Guillotine
Calculator
Printer toner
Water bottle
Scissors
Paper towel
Tissues
Ball pens
Sketch pens
Envelopes
Postage stamps
Laminator & spare pouches
Rubber stamps for return entered, address, and paid
Batteries for electronic equipment such as mice and wireless keyboard
USB (Universal Serial Bus) memory sticks
Desk Pad
Calendar and wall planner
Wall hooks (such as 'Command')
Blue-tack or green tack
Whiteboard eraser or whiteboard cleaning fluid
Dry-erase or whiteboard markers
Envelops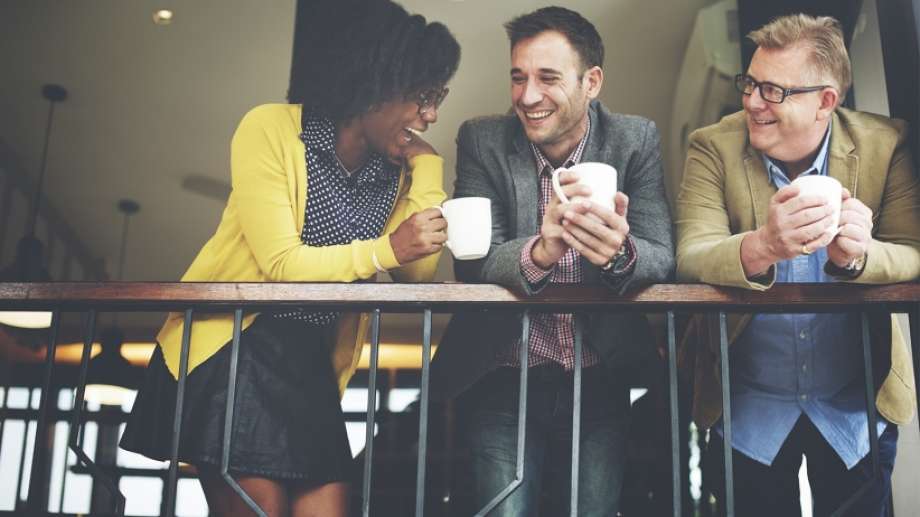 Source:- https://www . mysanantonio . com/news/article/Ever-Talk-About-Non-Work-Stuff-With-Your-6670459 . php
Stuff For Your Staff
And as you're out to shop with the stationery products list then you can as well as pick up some other essentials stuff for your staff:
Snacks, cookies, and biscuits
Tea, coffee, and sugar
A wall clock
Desk lamps
Tissues
Hand sanitizer
Hand wash
Water bottle
Toilet paper
Room freshener
Source:- http://hjssupply . com/essential-office-cleaning-supplies-in-buffalo-ny-help-improve-morale/cleaning-supplies-3/
Office Cleaning Equipment
For the office stationery items, you will also have to add cleaning equipment to keep your office clean. These cleaning equipment are as follows:
Broom
Bucket
Mop
Cleaning cloth
Room spray
Dustbin
Colin etc.
Office stationery items often depend on the field of your work or type of business. We have tried our best to provide the names of every possible item that must contain office stationery items. So, check the office stationery items to find out your required one from the list as per your field's requirement.
Although we can't prepare the office stationery items as per their importance we can say that a pen, pencil, files, blank papers, sticky notes, glue, etc. are the most important ones.
To manage your office you will definitely need these items listed in the office stationery items. However, it depends on the field you are working on that particularly which item you are going to need and which are only a waste of money. Decide before going to the shop.
FAQ:
Q. What Are The Office Stationery Items list?
A. The demand for most stationery remains in schools, colleges, and offices, which are never going to be closed. especially pens, books, notebooks, staplers, calculators, pencils, and similar items that are useful in studies are the office stationery items list. To know more about it read here more…
Q. What Are The Basic Office Stationery Items?
A. It is possible to find items for office supplies such as pens, pencils, erasers, calendars, foil paper, stamps, correctors, etc, these are the basic stationery items. To know more about this read here more…
Recommended Articles:- 
Some Necessary Office Stationery List For Daily Use
was last modified:
September 15th, 2023
by