4 Easy And Elegant Hairstyle For Gown To Look Beautiful
/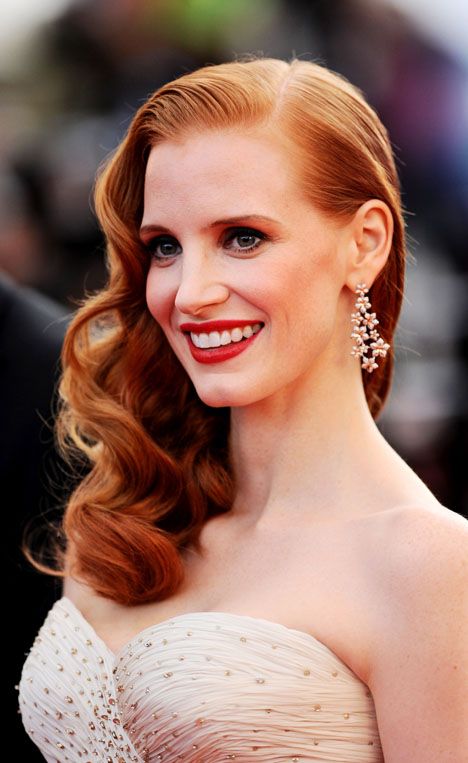 Source :- i.pinimg . com
Before going for a night out or any occasion we have to go through many difficulties like picking the perfect outfit, perfect shoes, and perfect makeup, and the most difficult and essential thing is the hairstyle. Picking up the best hairstyle is very difficult to choose. We had to go through many tutorials to finalize the hairstyle. Here I am to make your decision easy. I am going to give here 4 elegant and classy hairstyles for gowns. See those hairstyles below…
Hairstyle For Gown:
Even though dresses are extremely adaptable, planning is necessary to select the most attractive hairstyle. This is so that you may keep the eye-catching fashion statement that floor-length gowns make with the appropriate hairstyle. Fortunately for all of us, Instagram influencers and hairstylists have always devoted their pages to simple gown hairstyle. There are so many unique and stylish ways to style your hair while wearing a gown. Therefore, we have something for everyone here, whether you're looking for a hairstyle to copy on yourself or provide to a stylist as an example.
Here is the most classy and elegant hairstyle for gowns. These hairstyles are…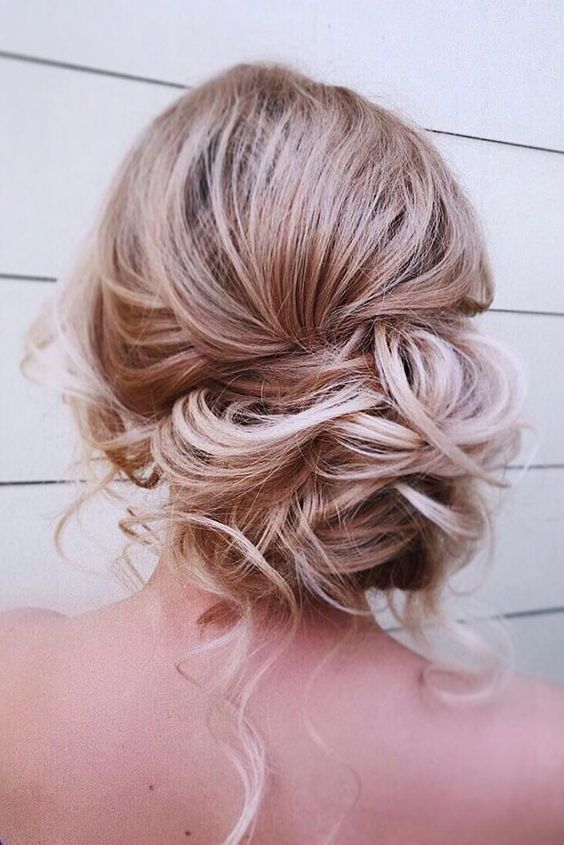 Source :- i.weddingomania . com
1. Messy Side Bun:
One of the best hairstyles for evening gowns, low buns are popular. They are fashionable, adaptable, and quite flattering. Take a look at this low bun for romance. The long, wispy hair strands in the front wonderfully frame the face, while the back is elegantly braided. This hairdo is very formal and rigid. One of the best mother-of-the-bride hairstyles, it looks great on everyone, regardless of age, and is appropriate for any formal occasion!
This hairstyle is one of the best hairstyles for gowns. This is a very classy hairstyle that makes you look royal and enchanted. see below how to do this hairstyle.
Things You Need:
Heat Protectant
2-inch curling iron
Hair Brush
Hair elastic
Bobby pins
How To Style:
Apply a heat protectant to the lower half of the hair.
Curl the lower half of the hair.
Gently run a brush through your curls to open them up.
Part your hair on one side.
Start tying your hair in a loose side ponytail.
At the last twist of your hair elastic, loop your hair only 2/3rd of the way through to create a bun.
Wrap the loose ends of your ponytail around the base of your bun and secure them with bobby pins.
Fan out your bun and pin it to your head to finish off the look.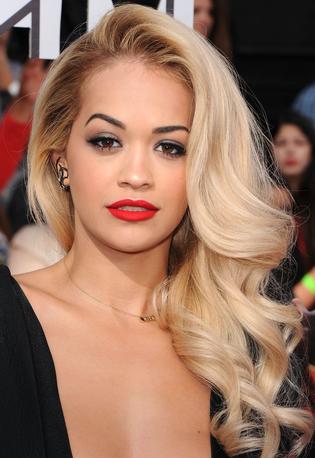 2. Side-Swept Waves:
Since it is your wedding reception, it goes without saying that you must make a splash. We have a fantastic and original hairstyle that will captivate people right away. Both long and medium-length hair can be styled with the lovely and original heart half-time.
The measures you must take to create this haircut are as follows: Take a few hairs from one side of the head, make sure they aren't too tight, and pin them in the middle using bobby pins or plastic rubber bands.
For the other side of the head, repeat the procedure. The hair should be turned outwards to hide the main guard, which should be formed into the shape of a heart. Tie the ends of both strands together with a rubber band.
All that's left to do to complete this elegant appearance is for you to put on the gown, cosmetics, and jewelry and dazzle everyone with your magnificent style.
This jaw-dropping wavy hairstyle is very elegant and classy. You can wear this hairstyle to look classy. This is one of the best hairstyles for the gown you can always wear with. See below how to do this hairstyle…
Things You Need:
Heat Protectant
Hair Curler
Hair Brush
Hair Spray
Bobby Pins
How To Style:
Apply heat protectant all over your hair.
Take 1 to 2-inch sections of your hair and curl all your hair.
Brush your hair.
Sweep all your hair to one side and twist the hair across the nape of your neck.
Secure the hair with bobby pins.
Spray hair spray all over your hair.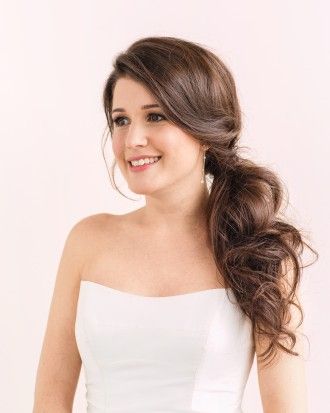 Source :- i.pinimg . com
3. Classy Side Ponytail:
Shiny waves? Check! enlarged crown? Check! Creating a haircut that makes you want to dance around in happiness? Check! Wear your best dress and this gorgeous haircut only for big occasions. Additionally, make sure you get a hairstylist to do it for you because not everyone enjoys doing their own hair.
Use a Hair Serum to achieve glossy waves. It contains the goodness of Aloe Essence, which gives your hair an instant shine and a salon-finish, smoother, and shinier appearance. Your hair gets professional-level brilliance and shine from it.
A side ponytail is a flattering finish to a formal outfit for any classy gathering. You can wear this style to a homecoming, corporate dinner, or wedding. The side ponytail is a versatile hairstyle that is appropriate for any age as well. See below how to do this.
Things You Need:
Heat Protectant
2-inch curling iron
Teasing brush
Hair elastic
How To Style:
Apply a heat protectant to all your hair.
Pick a 3-inch section of hair and curl the lower half of your all hair.
Tease down the hair from the crown of your head.
Part your hair down the middle.
Leaving out the front sections of your hair to frame your face, tie all your hair into a low-side ponytail.
Flip your ponytail over your shoulder to finish off the look.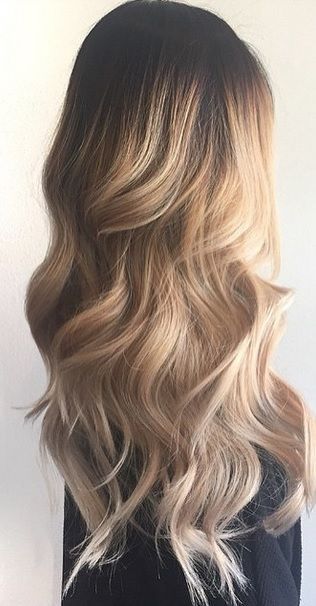 Source :- i.pinimg . com
4. Loose Waves:
This is one of the best and most elegant hairstyles for gowns. This hairstyle never goes off the trend. This hairstyle is also easy to do. This is a very hassle-free hairstyle to do which looks amazing with your gown. See how to do this below.
Check out Aishwarya Rai's Cannes look if you're looking for ideas on Pinterest for a haircut to go with a dress.
Everyone was spellbound when Aishwarya Rai walked down the red carpet in a golden metallic gown and a hairdo that exuded effortless glamour. The haircut is pretty simple. All you need is a curling iron and some hair extensions to give volume.
Start curling your hair by taking little parts of it. Instead of letting your hair fall straight on the curling iron, the secret to creating ideal loose waves is to twist it against the iron.
Don't forget to use hairspray to complete the look once the desired outcome has been achieved.
Things You Need:
Heat Protectant
1-inch curling iron
Hair spray
Hair Brush
How To Style:
Apply heat protectant all over the hair.
Picking up small sections of hair at a time and curling.
Spray hair spray all over your hair.
Gently run a brush through your curls and shake them out with your hands to finish off the look.
FAQ:
Q. What is the best way to pick a hairstyle for a gown?
A. Doing extensive research is the greatest approach to choosing the ideal hairstyle to go with your gown. When you have a few choices, consider whether they work with the texture, length, and type of your hair. This is due to the fact that while the haircut may be attractive to the model, it might not suit you. The gown itself must also be taken into account; an over-the-top gown would look better with a neat bun hairdo, but a more understated gown can be improved with an intricate hairstyle.
Q. What hair accessories go best with an evening gown?
A. Gowns are very versatile in nature and can go with a variety of hair accessory. From dainty silk scarves to embellished claw clips, the only thing you need to consider while picking a hair accessory is what it will do for your hairstyle. Not whether it will match the gown or not.
Buns! Buns will always be fashionable to wear with an evening gown, whether they are chignons or braids. They are also a great way to draw attention to your clothing while giving the entire look a touch of vintage charm.
Q. Which gown hairstyle is trending right now?
A. Given their inherent versatility, gowns can be worn with a wide range of hair accessories. The sole factor you should take into account while choosing a hair item, from delicate silk scarves to adorned claw clips, is what it will accomplish for your hairdo. not whether or not it will go with the outfit.
Q. Which hairstyle is easy and best for a gown?
A. The majority of women like to wear a wedding gown, often known as a trendy dress. Every woman wants to experiment with various hairstyles for gowns, but choosing the right hairstyles for those dresses is more difficult.
As said above, there are numerous possibilities available to you. The most simple hairstyles are the open bun, untidy ponytail, twist and wave, and fishtail.
Q. Which hairstyle is suitable for the formal dress?
A. Use the sturdy elastic band to secure the hair in a low-side ponytail. Your bangs should be parted in the center, with the ends pinned to the sides. When you pin the bangs, be careful not to flatten them. Keep them loose to create height and a disheveled appearance.
Q. How should I wear my hair as a guest at a wedding?
A. The disheveled chignon, high ponytail, pushed-back smooth hair down, cascading braids, fishtail braids, and Old Hollywood waves are the most fashionable wedding guest hairstyles. Additionally, you can style your hair in a top knot, a wavy bun, side-swept waves, a braided bun, or volumized down-swept waves.
Q. What hairstyle is best for a shoulder dress?
A. You should keep things simple because the delicate loveliness of this neckline is its main selling point. The ideal hairstyle for this dress design would be a few pieces pulled out in the front.
Q. Which hairstyle makes you look younger

for a gown

?
A. While straight hair can look aged, loose waves can make you look younger. To add some softness and flow to your hair, experiment with face-framing layers. Additionally, layers can give your hair a rich, healthy appearance. Parra advises requesting straight-cut perimeter layers from your hairdresser.
Q. What are the three classic bun hairstyles for a gown dress?
A. Even though Bun Hairstyles for Gown Dress have changed over time, we still adore a hairdo that is both stylish and cozy. Here, I provide three updos for a gown dress: a high bun with a braid, a straightforward sloppy bun, and a bun with layered curls.
4 Easy And Elegant Hairstyle For Gown To Look Beautiful
was last modified:
December 15th, 2022
by