WORKOUT FROM THE SAFETY OF YOUR HOMES: GYM ESSENTIALS
/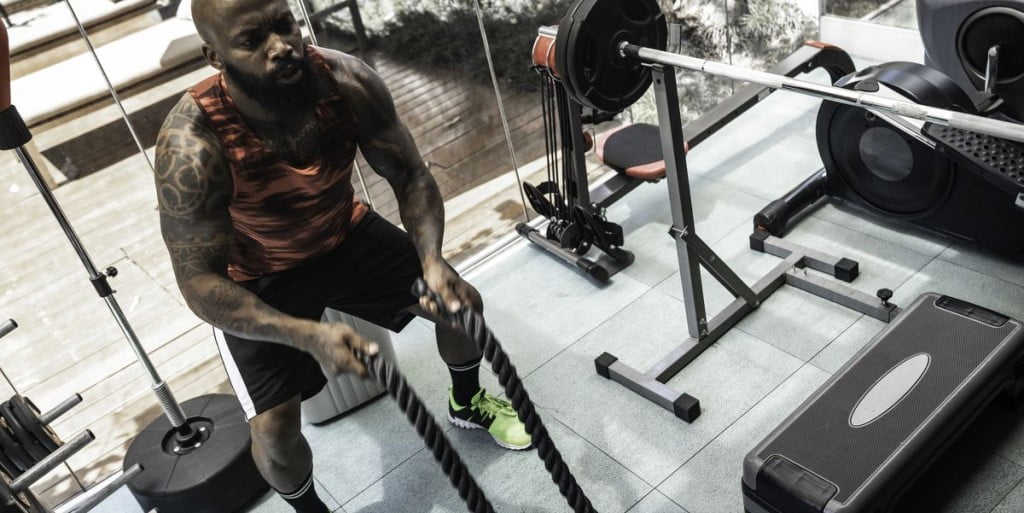 Today's lifestyle is more conducive for sedentary work and study conditions. It involves sitting at the desk for hours continuously, which hinders proper blood circulation in the body and impacts your health in the long run. With the global pandemic still holding you in its grip, locking you in your home, you may not be able to meet your daily quota of physical exercise. Hence, workouts at home have become a more feasible option in such a scenario, making gym essentials for home-based training a necessity.
Home gym essentials consist of a range of necessary equipment that matches the standards of the ones found at the gym. They are available in a wide variety, from cardio to strength builders. These can be ordered for installation at home, saving you the trouble of having to commute to the gym and allowing you to have a more substantial workout session. Terraces or rooms with sufficient ventilation prove to be a perfect spot for a home gym.
Gym Essentials at Home
Essentials such as dumbbells, air bikes, treadmills, skipping ropes, yoga mats, weight plates, etc., are some of the gym essentials that you can install at home. The convenience of working out at home remains unmatched; it is more flexible and adheres to your schedule better, and you do not have to worry about blasting your favourite music too loud, which gets your heart pumping.
A healthy aspect of working out from home is that you keep yourself distanced from disease-causing germs that may reside in the nooks and crannies of the gym—people sweat a lot when they workout. Sweat expels the toxins from the body and into the environment—now imagine this scenario on a bench press. Though they regularly clean the equipment at the gym to ensure safety, it does not hurt to be cautious.
Specials
Multi-purpose training sets offer better utility value than a single piece of exercise equipment. All-in-one workout equipment with non-rusting metallic frames and rubber holding panels of various customised colours add a touch of glam to your home gym. Buying a multi-purpose training set would make workouts exciting while being within budget.
According to what you wish to focus on—to either put on muscle, tone or reduce fat—there are specific exercises that aid you in achieving your target. Companies that sell home gym essentials tailor-make packages to suit your needs and workout regimes. These packages constitute diverse types of equipment that target specific muscle groups; or if you are new to the gym life, they furnish a gym starter pack to get you started on the right foot. With added discounts, these packages promise a satisfying workout while being light on your wallet.
Buying random exercise equipment would not contribute to a healthy workout. It would rather aggravate body pain, trigger muscle distress and result in a painful experience. Hence, it is better to heed the advice of fitness trainers before investing in gym equipment for your home.
Conclusion
So, cheer up! Being locked up at home can work to your advantage if you repurpose your time efficiently. Healthy living and exercises go hand in hand; they promise a future with lesser physical issues. A home gym provides you with the space to know your body thoroughly and to push your limits, and it allows you to better yourself every day.
WORKOUT FROM THE SAFETY OF YOUR HOMES: GYM ESSENTIALS
was last modified:
December 5th, 2020
by