15 trendy nail arts for everyone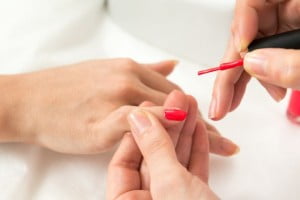 This would simply mean that your nails or the nail art adorned are a definite way to speak your style without having to say a word. We have to admit with the lifestyle we live in; a little pampering comes a long way and a nail art would just be the perfect way to execute the over-indulgence in galore. Nail art has flamboyantly expressed sophistication and confidence in so many ways and a well-manicured hand accompanied with a nail art design would be a fatal combination to enhance. There are some trendy nail art for you to be stylish…
Look at those nail art pictures on Pinterest and you will see that there are lots of nails and nail art pictures everywhere. It's not just another social networking site. You can use Pinterest to your advantage and find some great designs to nail. They are a place for women everywhere to see what is hot, what they like and what they don't like. It's great because women who are interested in nail art can use Pinterest to see what they like and also what other women are not liking.
Pinterest is a good way to get people talking about new ideas and trends. Women love to do nail art so you can find tons of great designs that are exclusive to Pinterest. You can also make your own design or copy an existing design. You can also find a lot of new and old designs that you can copy. So, if you have a Pinterest account and you want to bring some nails to life, start finding and pinning pictures of nail art.
If you are really keen on using the internet as a way to find nail art pictures, it is important that you don't just click through any picture you find. Pinterest is about people and they love to talk about what other people like. You want to find some great pictures that people really like and you are going to find it on Pinterest. You can find tons of these pictures by just searching for nail art. You can also find great nail art pictures on the web. You just need to be creative and find some great images of nails, like nails done up in different shapes and shades. Don't forget about using pictures on Instagram as they have so many pictures.
Trendy Nail Art:
Some trendy nail arts are…
Color Block Nail Art Manicure
This is another one that requires just tape, in addition to the nail polish.
How To:
Firstly, apply nude as the base color.
Stick the tape diagonally, as shown in the image.
Now, paint over it with the hot pink.
Remove the tape and apply the top coat of your choice.

Crimson Love Nail Art For Short Nails
Jump into this deep red manicure by using a matte crimson shade on a nude base.
How To:
Paint the ring, thumb, and pinky fingers entirely.
Using a nail striper, draw two precise hearts.
Japanese Cherry Blossoms
Japanese cherry blossoms are a beautiful sight. Everything about them says 'beauty' and 'elegance'. It just so happens that these beauties are not that hard to paint on your nails!
How To:
Except for the accent nail, paint your nails a carnation pink.
With white as a base for the accent nail,
Use a nail striper and dotting tool to create the look.
Glitter Fade Nails
This is one of my favorites. Glitter fade nail art is simple, pretty, and elegant! You will need a peachy shade and a gold glitter polish for this manicure.
How To:
Use the peach as the base.
Then, apply the gold polish on the ends of the nails as shown.
With slightly less glitter on the brush, lightly swipe towards the center of the nail.
You can use a nail striper for more precision.
Make sure you apply a top coat to make the manicure last longer.

Paint Splatter Nail Art
Bring out the inner artist in you! To create this nail splatter look, you will need a paint brush in addition to the nail colors of your choice.
How To:
Firstly, you will need to paint your nails white.
Then, take a nail color onto a brush and dip in a cup of water.
Use your fingers to spray the color on the brush onto your nails.
Repeat this for multiple colors so that you achieve the look as seen in the image.
Colorful Stripes For Short Nails
Getting its inspiration from striped clothing, this manicure is all about the stripes.
How To:
Start off with a white base and use different sized brushes to create the stripes.
If you're not so confident painting free-hand.
You can use tape to keep the lines nice and straight.
White And Green Geometric Nails
You can recreate these geometric patterns with the help of tape.
How To:
Paint your nails in white for the base.
Then, cut up strips of tape and stick them however you like so that they look like geometrical shapes.
Paint over it with the green polish, remove the tape and finish off with a top coat.
You may also use multiple shades to add a pop of color!

Glitter Gradient Nails
This is one of the most trendy nail art you can have…
How To:
You will need to first paint your nails a light blue.
Then, while the polish is still wet.
Dust some blue glitter in an ombre fashion.
Make sure to seal it with a top coat.
Ombre Nail Art
Ombres are the way to go right now! Hair, apparel, nails – you name it. It's everywhere. So this list would be incomplete without an ombre tutorial, wouldn't it? For this look.
How To:
You will need to first paint your nails a pale pink.
Then, on a makeup sponge, apply colors from blue to purple in gradation.
When you dab it onto your nails, it will create an ombre effect.
Clean off any excess nail polish on your fingers with a Q-tip and finish with a glitter top coat!
Faded Floral
If you like art and craft, this might be perfect for you!
How To:
Dilute two or three colors with water to create the watercolor look.
Then, on a white base,
Make rough blobs with the different colors.
Finish with a top coat. It's as easy as that!
Whoopsy Daisy
This nail art is perfect for the spring and summer!
How To:
You will need something to create small dots with.
You can use a pen or a dotting tool to get this result.
Create five dots so that they connect.
Then, top it off with a yellow dot at the center.
Wild Flowers
I love this manicure because it looks like you've spent some time on it, but is in fact quite easy!
After painting your nails a pastel blue shade,
Create stems with green polish,
create flowers in various shades of pink and purple to tiny strokes along the green lines.
These are the most trendy nail art you can do. So do this trendy nail art to be stylish.
15 trendy nail arts for everyone
was last modified:
April 13th, 2020
by