Benefits & Methods To Apply Strawberry Mask For Face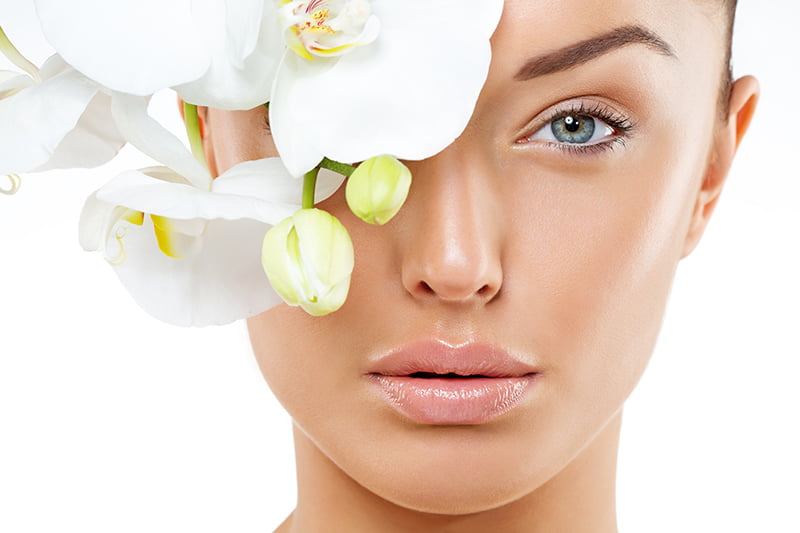 Source:- hpcismart . com
Strawberries are very beneficial for health as well as for skin. Due to the abundant amount of antioxidant properties present in strawberry, it has been declared a superfood. Due to being rich with anti-oxidants and many other nutrients, the strawberries are good for the skin. You can easily use this strawberry mask for face.
Strawberry mask for the face is also known for its anti-aging properties. Strawberries help to fight wrinkles and repair collagen within your skin. To get beautiful and younger looking skin, we are now going to tell you about the strawberry mask for face prepared with strawberry and other ingredients.
SUMMARY:

Although strawberry is the most popular type of berry for skin, but due to its richness of vitamins and antioxidants, other berries like blueberries and cherries are also beneficial for skin.
Strawberries And Corn Flour: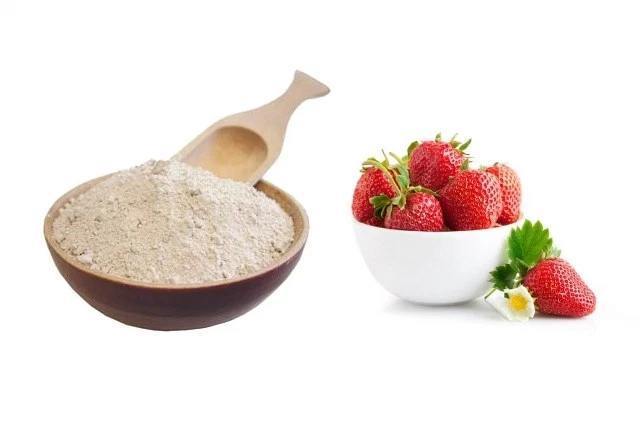 Source:- i0 . wp . com / www . womensok . com
The combination of corn flour and strawberry mask for the face is considered to be one of the best scrubbers. It works as a magical scrubber for face. For making the corn flour and strawberry mask for face:
Take half a cup of strawberries paste
Mix 1 spoon corn flour in it
Apply it for 10 minutes on the face
Then massage the mixture in an ant circular direction with fingertips, using a little cold water
It will clear all the blackheads from the face
Apply this scrubber once a week
Strawberries, And Yogurt: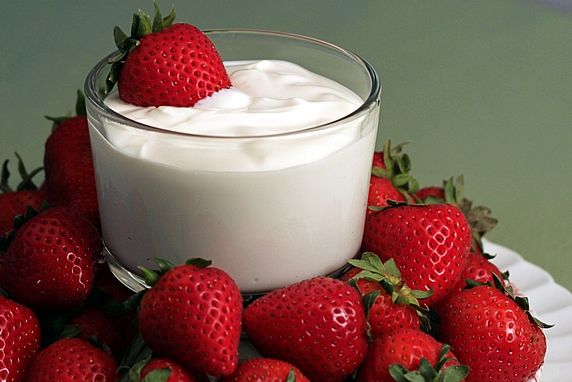 Source:- s3 . amazonaws . com
We all know the benefits of yogurt for skin and hair. Strawberries will make your skin youthful and tighten the skin perfectly. When you mix yogurt and strawberry to make a face pack, it works wonderfully. Let's check how you can use this strawberry honey & yogurt pace pack.
Take 2 cups of strawberries paste
2 tablespoon of honey
1 to 2 tablespoon of yogurt
Mix the 3 ingredients together
Apply this mixture on the face
Leave this honey, yogurt and strawberry mask for face around 25 minutes
After that wash the face and lightly massage your face with hands
Strawberries & Lemon: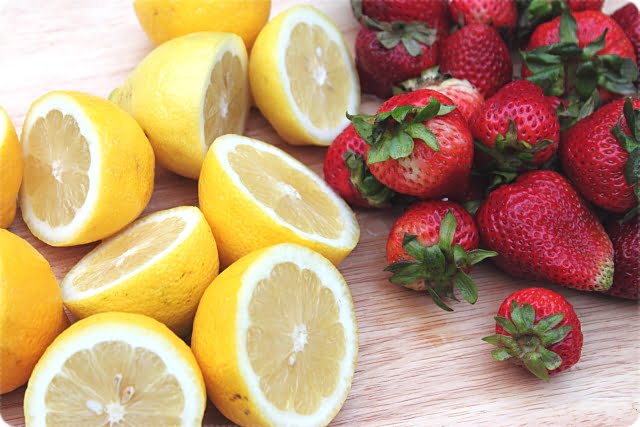 Source:- steemit . com
We all know that lemon helps to remove the toxin from the skin. So, the combination of lemon juice and strawberry mask for face in incredible. This face is also used for getting fairer skin. To make this strawberry pack:
Take ½ a bowl of strawberries and make a fine paste out of it
Add lemon juice with strawberry paste
Apply the mixture on your face
Keep the lemon strawberry mask for face on your face for around 10 minutes
Then wash the face with cold water and get a clean flawless skin
Strawberries and Honey: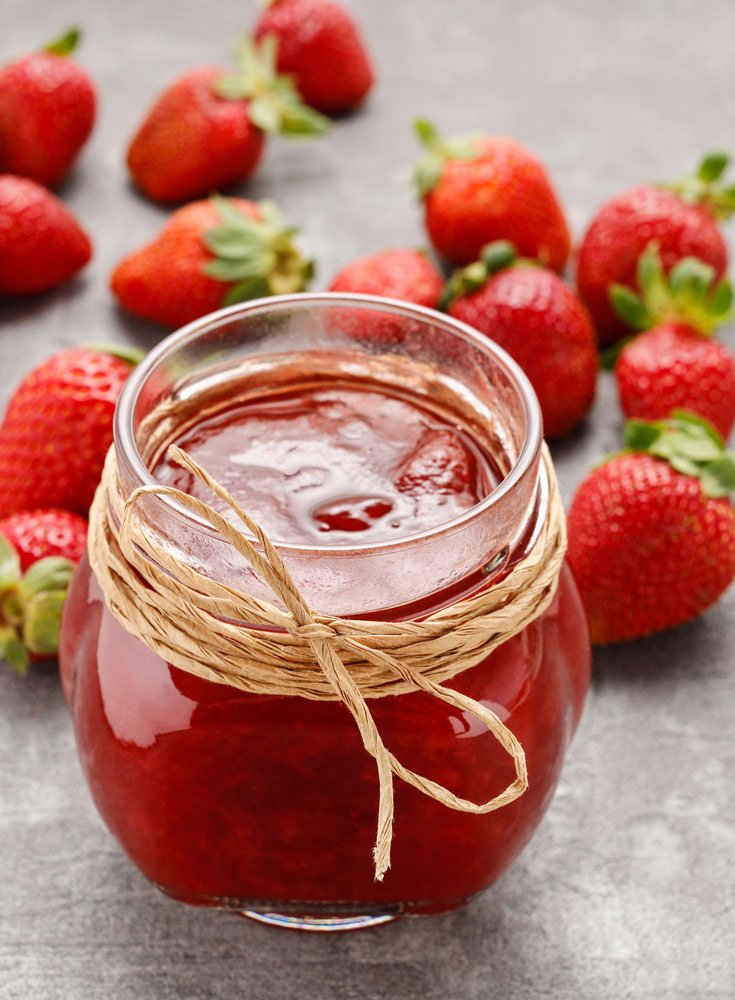 Source:-cdn . waxingkara . com
Honey is the most common ingredient when comes to skin care. Nothing can beat the benefits of honey for skin care. When you combine the two magical ingredients in your single face pack then the result will certainly shock you. For making a honey strawberry mask for face all you need to is:
Take 2-3 grams of strawberries in one bowl
Make a fine paste of the strawberries
Put 1 teaspoon of honey in the strawberry paste
Apply the honey strawberry mask for face on your face
Leave the mask for 20 minutes
Apply it once or twice a week to get glowing skin
Strawberry Kiwi And Banana: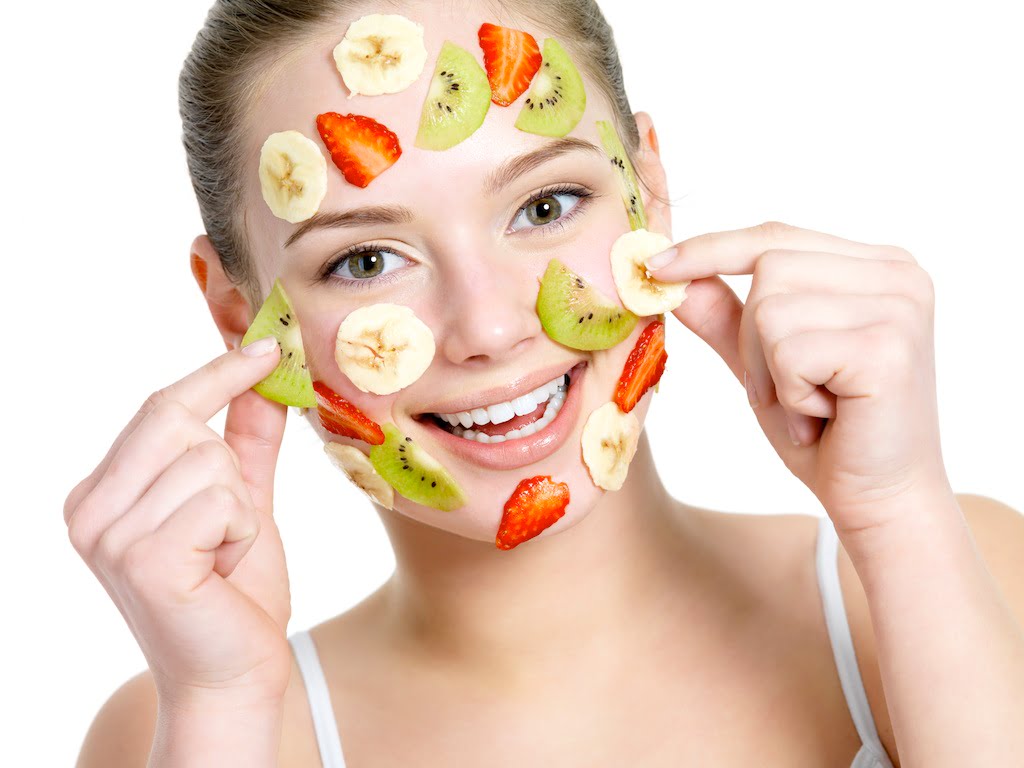 Source:-http:// www . isabelsbeautyblog . com
The face pack of strawberries, kiwi, and banana will make the face shine with facial scars and erase the face. All the 3 ingredients mentioned are incredible for skin care. Mix all the ingredients to make a face pack. For this, all you have to do is:
Take ½ cup of grated strawberries
2 piece of sliced Kiwi
1 banana
Make a fine paste with all the ingredients
Apply the face pack on the face directly
After waiting up to 20 minutes, wash it with cold water
Recommended Article:-
5 Ways To Use Rose Water For Skin Care
7 Natural Skin Care Remedies For Glowing Skin
10 Natural Skin Care Homemade Mask For Glowing Skin
8 Homemade Beauty Tips For Face To Get Radiant And Glowing Skin
Basic Tips To Have Glowing Skin Naturally
Mesmerizing Benefits of Castor Oil for Skin Whitening
Chocolate for Skin Benefits: An Absolute Guide to Skin Care
FAQ:
Q. What Does Strawberries Do To Your Face?
A. Eating strawberries is considered very good for health but its intake is equally beneficial for increasing beauty. It contains salicylic acid, which is helpful in improving your skin. To know more about this read here more…
Q. Are Strawberries Good For A Face Mask?
A. One of the beneficial fruits for the skin is also named strawberry. It works to give shine and healthy glow to your face. The strawberry face mask is very beneficial for the skin. To know about a strawberry mask for face read here more…
Q. Can Strawberries Lighten Skin?
A. Yes, strawberries lighten your skin. Strawberry is a superfruit for your skin. Strawberry is the natural solution to the biggest problem of your skin. To know how to use strawberries to lighten skin read here more.
Q. How Do You Make A Strawberry Face Mask?
A. Strawberry is considered very good for the skin because it contains a lot of antioxidants and these antioxidants remove the contaminants from the skin and make the skin soft and youthful. You can use strawberry by making a face mask. To know how to make a strawberry mask for face read here…
Benefits & Methods To Apply Strawberry Mask For Face
was last modified:
March 2nd, 2020
by