80s Fashion Women's: 80's Fashion Is Back In Trends
/
Fashion and Bollywood have been entangled together ever since the Hindi Movies turned out to be an enormous inspiration in India. The Bollywood or Hindi cinema's especially the 80s fashion women's trends influence our closets to a great extent. There is must be something enchanted about the "silver screen" that the influence of the silver screen is seen more or less everywhere!
80s fashion women's trends were somewhat loud, brave, bold, and every other things that fashion needs in the greatest real sense! 80s fashion women's styles and dresses remain a signature fashion statement even in today's generation.
If people think that just the 90s fashion is coming back then I must say that they are mistaken. They should know that the 80s fashion women's trends are subtly, silently, surely, but slowly is returning in the 21st century era.
If you want to figure out how the 80s women did it back then and do not want to miss it out then step on to this time machine to know more! Let's now take a look at the 80s fashion women's trends to take some influence from them:

SUMMARY:
Though some of these 80s fashion couldn't survive long, but most of these 80's fashion women's trends somehow manages to survive the changing times.
80s fashion women's trends were the era where the fashion was glam and stylish! The use of artsy prints and bold colors from 70s was almost vanished and gave way to chic and plain outfits!

Well-Fitted And Plain Salwar Suits With Waist Coat
Well-fitted and plain salwar suits became a trend in the early 1980s. Back then a plain salwar with a kameez used to pair with waist coat or printed dupatta. The waist cost is back in trends all over again.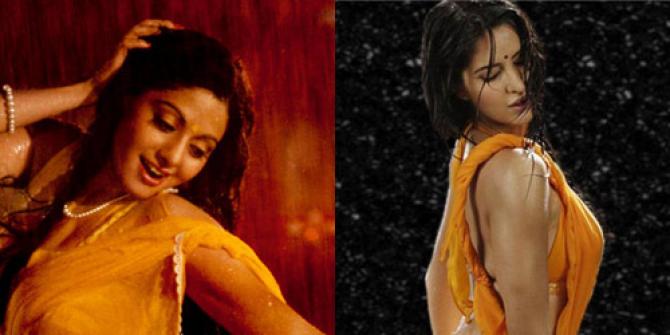 Sexy Chiffon Sarees
Sridevi and Rekha's sexy and hot chiffon sarees made a fashion statement in the movies like "Silsila" and "Chandni" that influenced and continued to rule even the late 90s fashion trends! These chiffon sarees perfectly worked for the sultry, hot songs and gradually became India's fantasy attire back then!
It came back in late 2000s and everybody from the superstars to common buyer preferring this. Bollywood foreshowed the comeback for the popular 80's fashion women's trends. Renowned designers are also coming up with the retro collections for the public demand.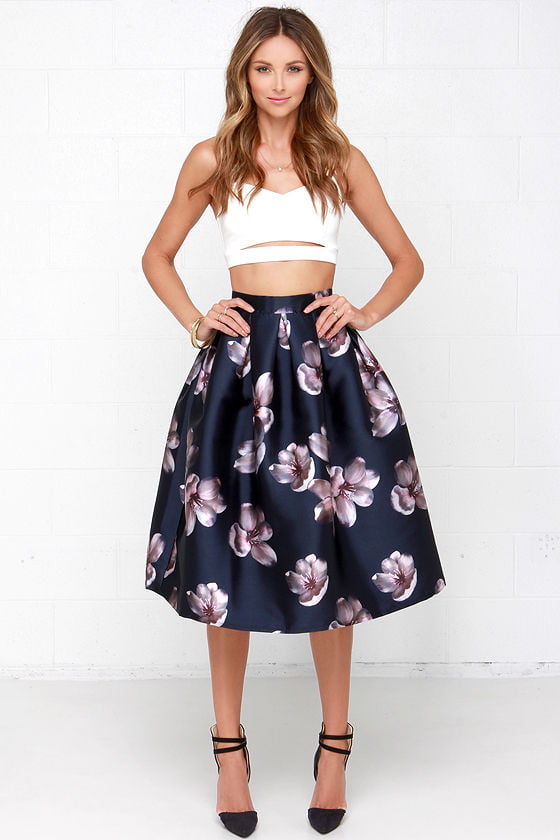 Midi Skirts
The midi skirts were a typical outfit of the young Bollywood leading actress that even continued to show its grace in the 1990s Bollywood style!
From Amala in the movie Pushpak to Bhagyashree in in the movie Maine Pyar Kiya and Sridevi in in the movie Mr. India, the use of midi skirts were certainly a common attire. These midi skirts were too trendy back in the 80s, and the trend is back again as you can see in the picture.
Check Related Article :-

Anarkalis
The 1960s influenced Anarkalis from the famous movie Mughal-e-Azam and Rekha in Umrao Jaan had seen to wear anarkalis gracefully. The gold and metallic Anarkalis were used to pair with a net dupatta. Back then the lead actresses used to wear gold jewelry that looks so gorgeous on them. And also the red glossy lips used to complement their looks!
And in present days we all love the outfits a lot. It is like our national traditional outfit for ladies. You can wear these anarkalis in every traditional occasions.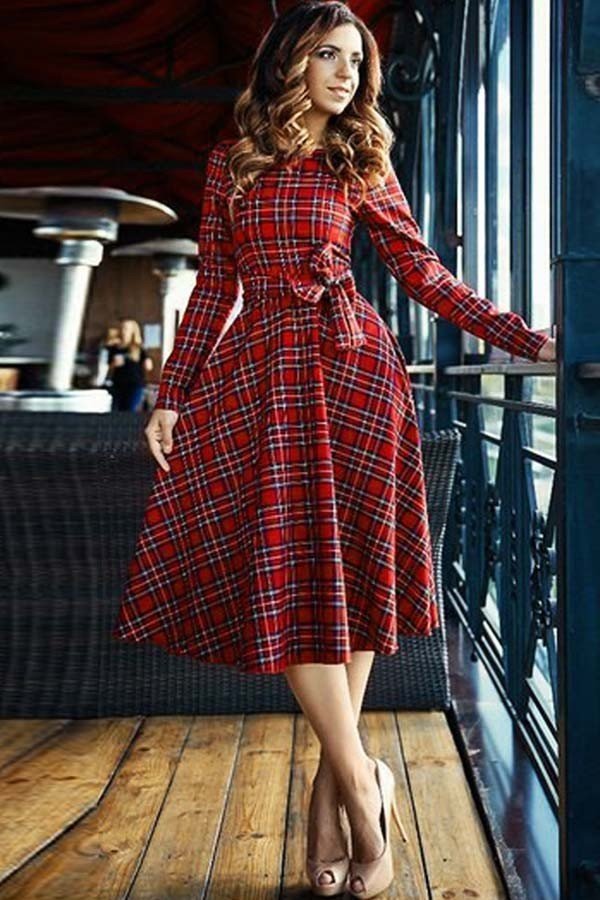 Belted Midi Dresses
As we discussed before that the Midi dresses became a trend of the 80s fashion in the Bollywood. But the midi belted dresses were surely head-turners.
From the Dream Girl Hema Malini in the movie Satte pe Satta to Tina Munim in the movie Karz, it looked as fashionable as ever.
FAQ:
Q. What Type Of Clothing Was Popular In The 80s?
A. The 80s styles and fashion had aggressive prints, bright colors, and voluminous dresses. Wearing multiple layers was a popular trend in both clothing and jewelry. To know more about 80s women fashion read here more…
Q. What Is An 80s Look?
A. The 80s look was dresses with shoulder pads on any extra-large jacket or shirt. The more bright colors or patterns, the better. For a more genuine 80s look, roll up your jacket sleeves once or twice. To know more about this read here more…
80s Fashion Women's: 80's Fashion Is Back In Trends
was last modified:
March 2nd, 2020
by