12 Top And Best French Beard Styles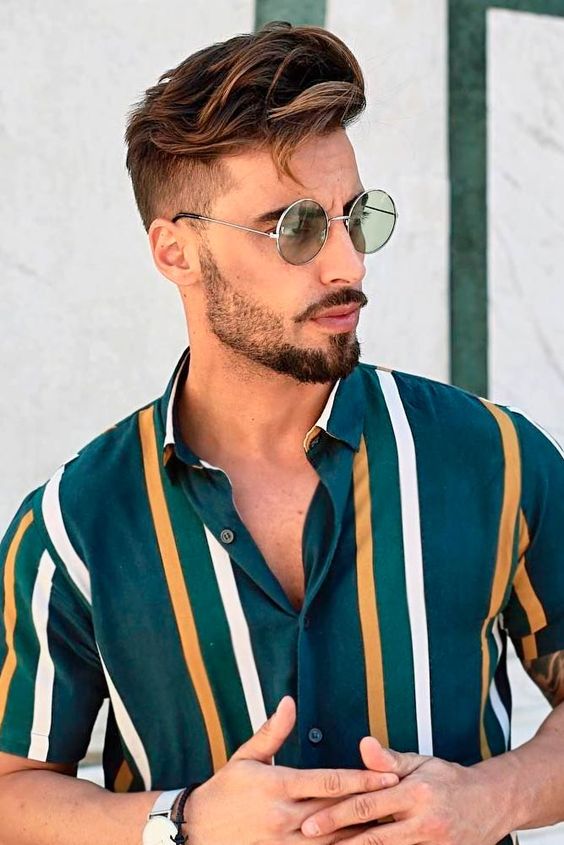 While manhood is a term used to describe a set of characteristics that make up a man, there is no doubt that it is the physical traits that truly express him. We always judge a book by its cover. And the beard is a symbol of virility. Facial hair has been sported by conquistadors, Spartans, Viking warriors, army special forces, world leaders, and more broadly by people who matter. Are you looking to add some French flair to your beard game? From classic and sophisticated to modern and trendy, there's a style for every taste and face shape. So whether you're a seasoned beard-grower or new to the game, you'll find plenty of inspiration here. So let's dive in and discover the best French beard styles for men.
What Is a French Beard?
The French beard is a style of facial hair that consists of a mustache and a small beard on the chin. It is also known as the Van Dyke. When you have French beard styles, your mustache will curve down and connect with the beard on your chin, but not the cheeks, like a goatee.
In some styles of French Beard styles, you also grow a thin strip of hair up the center of your chin, connecting the hair on your chin to your lower lip (a soul patch).
This is a beard style that men with well-manicured facial hair typically wear. It requires a lot of trimming and needs sleek edges to look proper.
You have a few different options when selecting the French mustache style. You can choose to point the tips of your mustache or leave them natural. You also can decide if you want a thick mustache or a thin one.
We recommend using a thin mustache if you have a full beard and a thick one if your hair comes in a little patchy. Either way, make sure the mustache is light enough to reveal some of the upper lip on both sides.
12 Top And Best French Beard Styles:
Like hairstyles these days, there are a multitude of beard styles. To give you an idea, here is a non-exhaustive list. In this article, we have selected for you the 10 most trendy beard styles of the moment.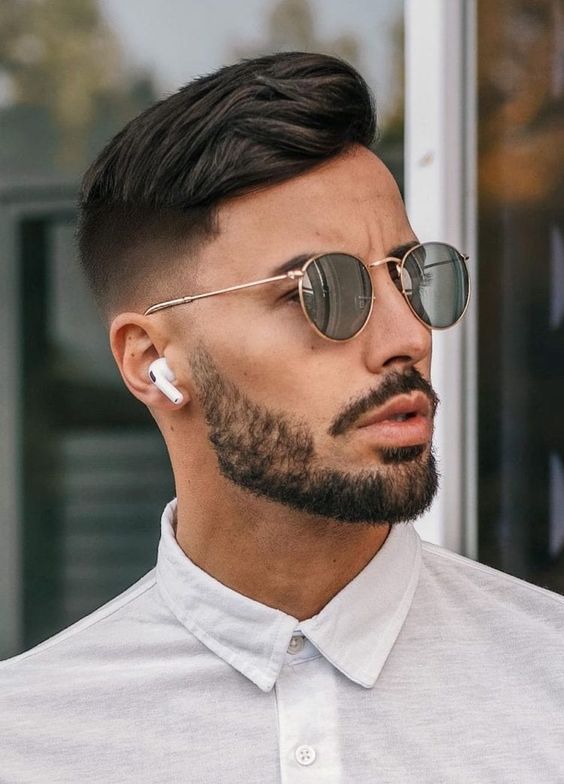 1. Van Dyke Beard Style:
This is a beard that was inspired by the famous portraitist Anthony Van Dyke. It is composed of a straight goatee on the chin and a mustache. The mustache and the goatee do not meet at the corner of the lips. The authentic Van Dyke beard consists of a pointed goatee with a full, well-sculpted fly. However, if your mustache is longer and your goatee thinner, it will be an imperial beard.
To get one, you must first grow your beard until it reaches about half a centimeter in length. You must then shave your beard, leaving only the mustache and goatee. Once you have clearly defined the contours of your beard, you must separate your goatee and your mustache by shaving the hairs located at the corner of your lips.
Then all you have to do is trim your mustache with scissors. When it comes to maintaining the Van Dyke beard, you need to be careful to keep its edges sharp and you can use wax to sculpt it the way you want.
The Van Dyke style is a strange type of goatee. The mustache and chin hair are not connected and often have different styles. For example, the goatee may be more oval, while the mustache points outward in a "handlebar" style. It is sometimes called the "French beard" due to its popularity in France in centuries past.
This beard style is difficult to wear. And obviously not for everyone. Hugh Jackman recently tried this style, and it wasn't a pretty sight!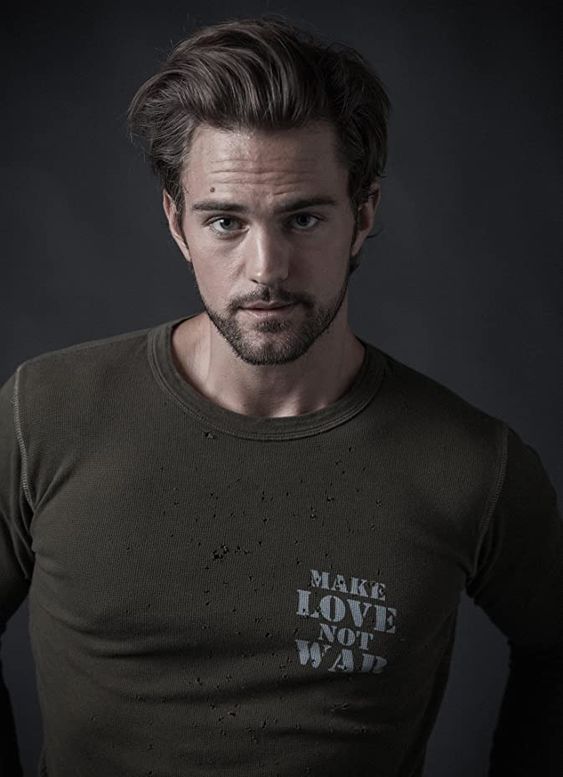 2. Contrasted Beard Without Soul Patch:
Discover the most trendy beard styles in 2023. A fashion accessory and symbol of virility, the beard is worn with elegance by many men. You too have decided to grow a beard but you don't know what cool beard style to adopt.
The latter depends on your personality, the morphology of your face, and your location. To help you make your choice, we present the beard styles best suited to the shape of your face.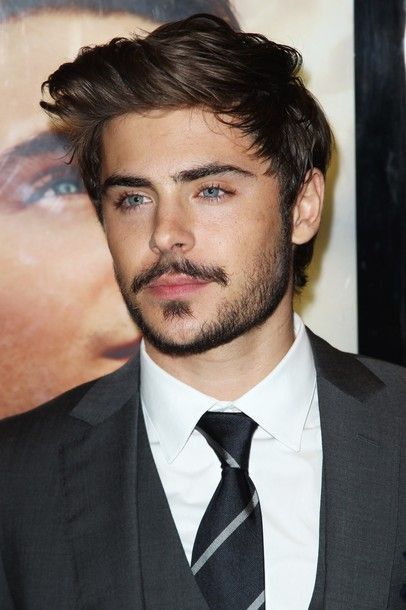 3. The Short Beard:
It's the trendiest beard style of the moment! This look, which is at once virile, masculine, and elegant, is increasingly adopted by men. With this mature and protective side that the 10-day beard gives you, you are likely to please women.
Indeed, a study conducted by the University of New South Wales in the United Kingdom showed that women preferred 10-day beards. Additionally, if you have a thinning beard, your beard will appear more even and less unkempt.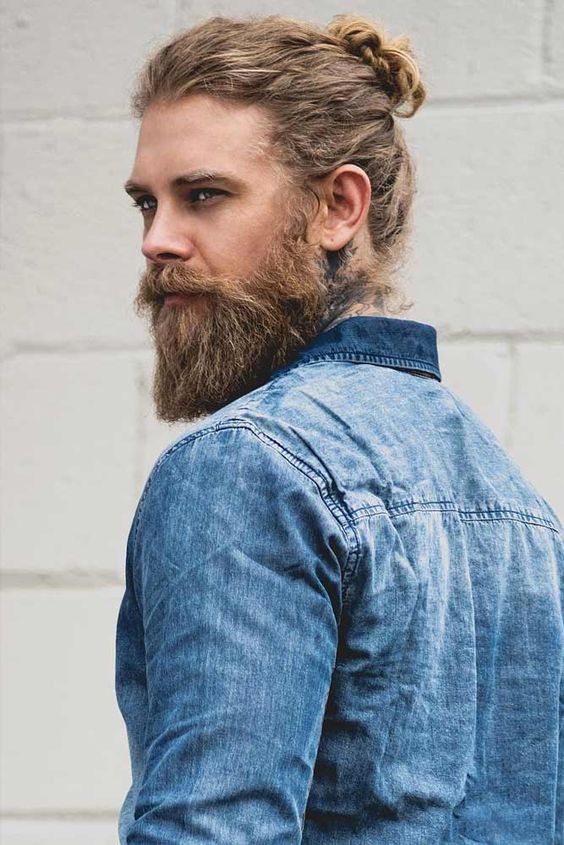 4. The Complete Beard:
Considered the ancestor of all beard styles, the full beard harmoniously combines sideburns, mustache, and beard. If you learn how to trim a beard correctly, you can adapt this beard style for a wild and unruly look or adapt it for a more demure, elegant, and classic look.
The long beard is aimed at men who have a naturally full beard. Formerly reserved for seniors, the long beard is now modern and trendy. It was notably brought up to date by the Hipsters, a community-loving vintage style. However, it is the beard style that requires the most maintenance and the most time.
In fact, it generally takes several months to achieve a perfect full beard. You can use a natural beard accelerator product to stimulate and accelerate beard growth. Furthermore, the hipster beard is preferably combined with a very classy clothing style, to avoid the neglected look.
The full beard is a great classic and, if properly maintained, is often considered one of the best beard types to adopt. It is subtly elegant and ideal for everyday wear in a professional setting, whether you work in an office, in a workshop, or in a school with children. Without giving you the look of a prehistoric man, a full beard will bring out your wild side.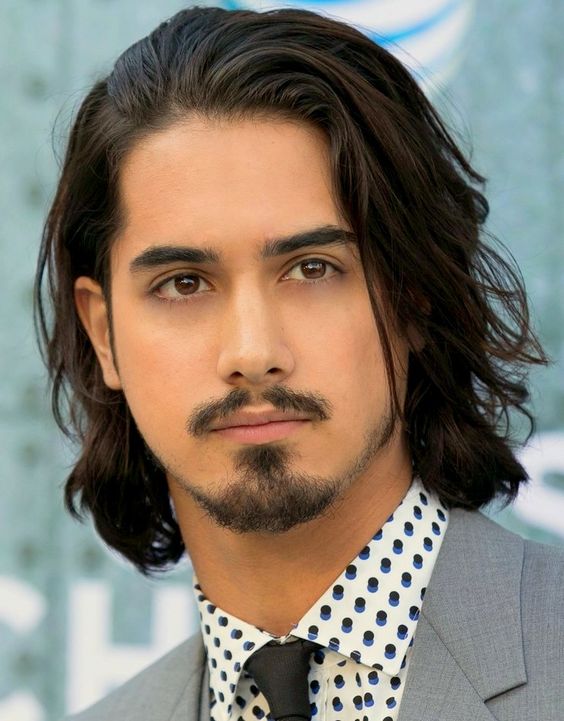 5. The Goatee:
The goatee is a style of beard that surrounds the mouth. It consists of a goatee and a mustache. Particularly trendy in the 2000s, the goatee is a timeless classic and goes everywhere. This beard style is particularly suitable for men with round faces, giving the impression of elongating the face and reducing its curves.
The goatee is a small beard that covers the chin and can take several forms. It is generally worn with the fly, also called a patch, but it can also be worn without it. We shave the rest of the beard, including the mustache.
If the goatee is short and thin, it is called a goatee. For a trendy and modern style, maintain your goatee regularly so that it adorns the lower part of your face without unbalancing the general appearance of your style.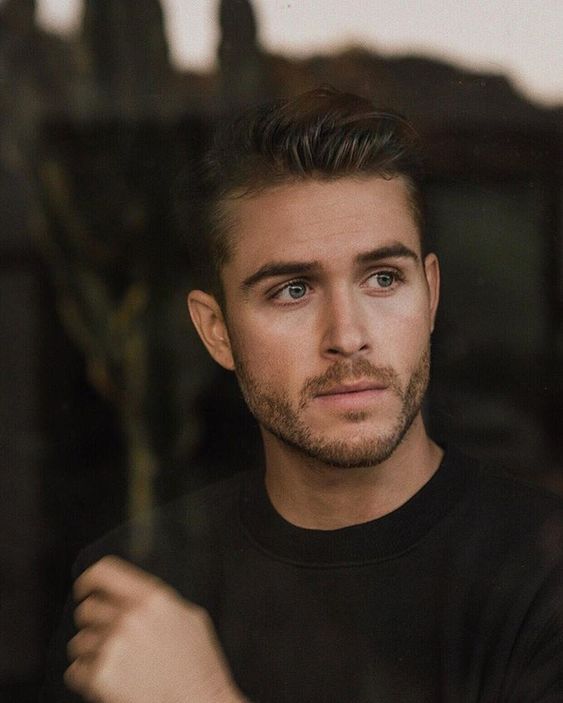 6. 3 Day Beard:
Elegant and versatile, the 3-day beard is probably the beard style most worn by men today. This falsely neglected look will give you virility and charisma. Provided, of course, that you maintain your beard regularly using a beard trimmer. Discover our selection of the best care kits for the 3-day beard.
The three-day beard is halfway between the full beard and the short beard and gives the wearer an assertive and cool style. Natural and spontaneous, it requires little maintenance compared to other beard options. It is even one of the easiest beards to maintain.
Just take 5 minutes to trim your beard as soon as it exceeds the length you want, child's play! Regular maintenance will allow you to take care of your beard so that it doesn't look unkempt or disheveled.
The 3-day beard is suitable for anyone who manages to grow their beard regularly on their face. That said, since it is a relatively short type of beard, it will be difficult to hide any gaps if you have them. If you want to know more about how to trim stubble and restore some freshness to your unkempt beard, check out our guide.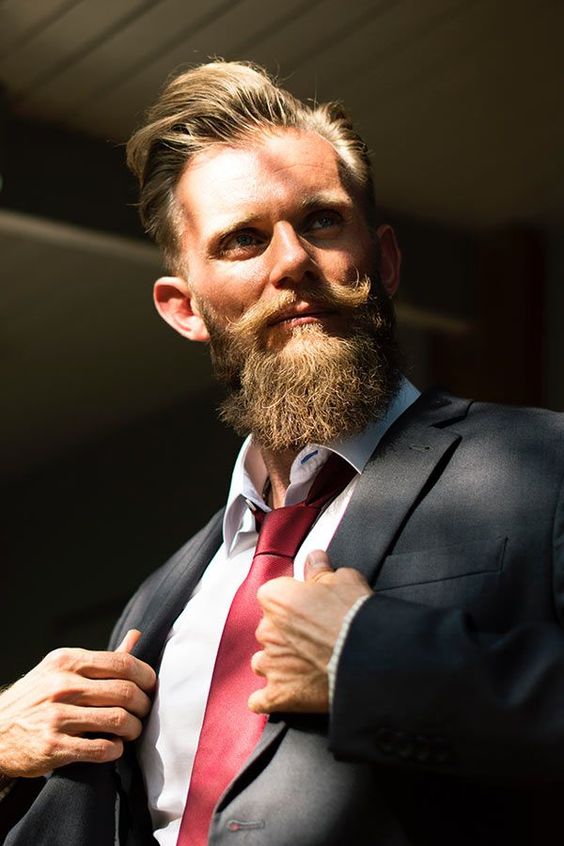 7. The Mustache Beard:
This is the last appearance of this year, this beard is particularly suited to mustachioed people. This allows you to highlight your mustaches! The idea is to leave some length to your whiskers to make them appear. To do this, you will need to carefully take measurements when trimming your beard.
On the other hand, you have to know how to style your mustaches to highlight them otherwise it can quickly look unkempt. It is therefore important to work on your mustache and beard hair regularly, nevertheless, it remains a superb beard that does not leave passers-by indifferent.
To achieve this result, nothing could be simpler: Apply beard oil at least twice a week and brush your hair with a suitable brush. Using a trimmer specially designed for beards, you can perfect your contours without detours. Of course, the essential thing will be precision scissors to be able to trim your mustaches to perfection. Let's not forget that it's the mustaches that make this beard stand out.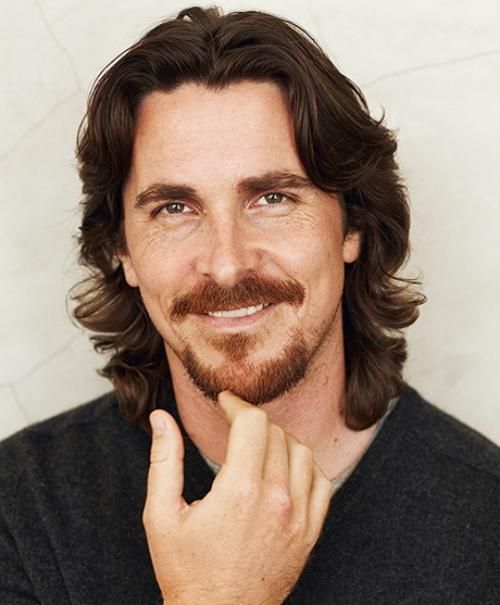 8. Anchor Or Balbo Beard Style:
Refined and elegant, the Balbo beard style is an option that requires a lot of attention. It is made up of three elements: a handlebar mustache, a fly, and a chin beard. What is important to remember is that the mustache and beard should always be separated if you want to achieve this style. Otherwise, you'll end up with a goatee.
This style of beard owes its name to its shape. It consists of a mustache and a goatee that extends over the jaw giving the impression of forming an anchor on the face. The anchor, also called Balbo, refers to Italo Balbo. This Italian politician and soldier was one of the first to wear it. The Balbo is thinner than the goat. Its shape is not rounded but slightly triangular on the sides. This beard style has attracted many personalities such as Iron Man actor Robert Downey.
The Balbo beard can be adopted in case you want to strengthen a small jawline and will be the ideal beard type for those with fine facial features.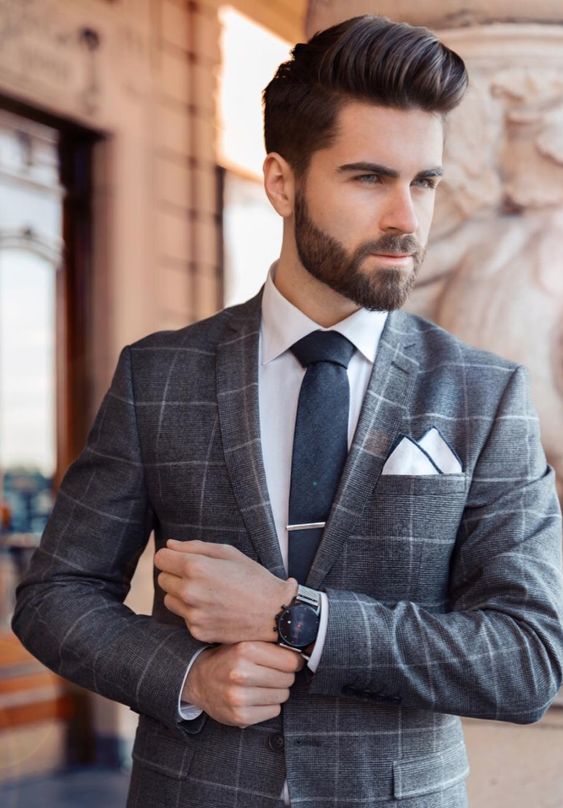 9. Fly Or Stamp Beard:
Particularly appreciated by Latin, Italian, or Spanish men, the fly refers to the hairs located below the lower lip. The stamp is actually a fly whose hairs are elongated to form a vertical line down the center of the chin. This is the easiest beard style to achieve. However, not everyone can wear the fly. Indeed, it must be sufficiently full and dense to be able to display it.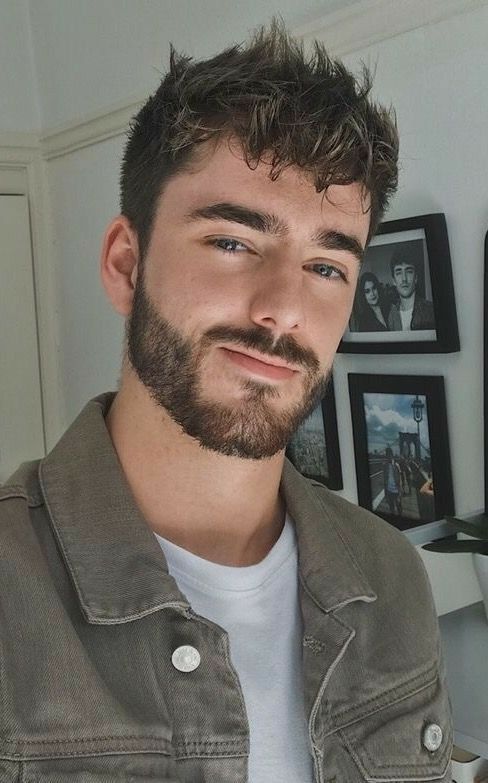 10. The Pointed Beard:
The pointed beard, also called Ducktail, is a very structured beard with a downward length effect. This beard style, both wild and controlled, will give you a distinguished and original look. The principle of the Ducktail is to ensure that the hairs are longer and longer, that is to say, short at the cheekbones and long at the chin.
To do this, we will play with the lengths by using several hoof heights to create an impression of the progressive gradient. However, to wear it elegantly, this beard style requires a lot of patience and maintenance.
Rounded on the sides and perfectly pointed at the chin, the pointed beard is ideal if you have short hair. It's not the most commonly worn beard, which isn't all that surprising considering you have to grow it for at least two months to get the ideal effect.
A pointed beard is easily recognized by its pointed shape at the chin. It's easy to underestimate the attention to detail required for this type of beard, such as trimming the two oval shapes under your mouth.
11. The Wild Beard:
The wild beard is the most natural beard style. To obtain this style of beard, you will just have to let it grow for several months, or even several years. Maintaining this type of beard is essential and applying beard oil daily is essential to avoid tangles and make styling easier.
To contrast with the unkempt appearance of your beard, you will need to pay particular attention to your clothing style, which must suit you perfectly, and take care of your haircut.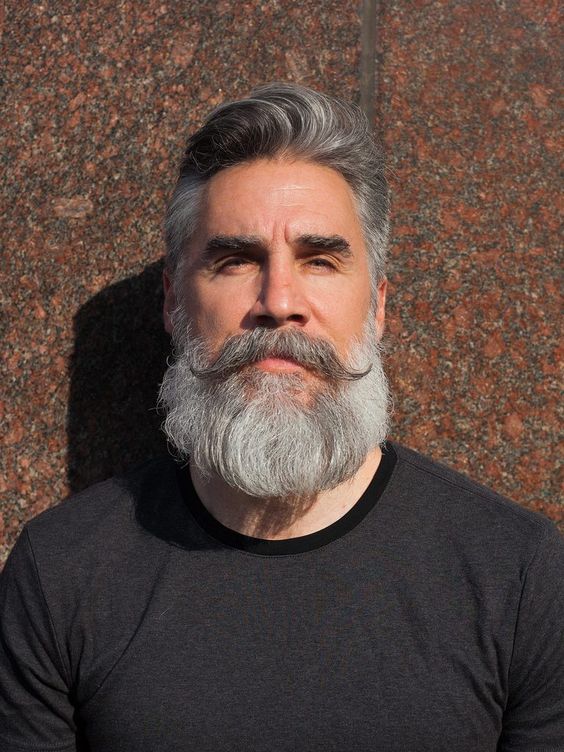 12. Brett's Beard Necklace:
These two beard styles are closely related. The beard collar surrounds the chin area like a collar while Brett's beard connects the beard to the bottom lip with a fly. Both require a lot of precision and a certain involvement because they require a lot of maintenance.
The collared beard was popularized by the American boy band Backstreet Boys in the 1990s but continues to be worn today by men who want to perfect their chin area. With the Philips OneBlade and its 14-locking height comb, you can trim your beard between 1 and 5 millimeters and, by removing the comb, style your beard with precision.
If you have a square or diamond face with pronounced chin features, Brett's collared beard and beard will harmoniously accentuate the natural outline of the jaw rather than helping to define a line.
French Beard Styles According To Face Shape:
To create a contrast between the length of your beard and your hair, you can opt for a layered cut. We have created a guide to creating a layered-style beard. Very trendy in recent years, the gradient is a haircut that is both simple and elegant, which will highlight your beard.
To make a layered cut you need the right hair clipper, we have made a comparison of the best hair clippers to help you choose. The principle of the gradient is to cut the hair very short on the side and at the back, while maintaining length on the top of the head.
Beard Styles For A Square Face:
Square faces generally have a beautiful, defined jawline, which reflects a strong image of masculinity.
To soften your facial expression, opt for a beard style that softens the right angles of your jaw in order to refine your features. Therefore, avoid a full beard and favor short beard styles with open cheeks. For example, you can opt for a mustache, a goatee, a goatee, or even a goatee.
Conversely, if you want to accentuate the angles of your jaw to assert your masculinity, turn to a 3-day beard or a 10-day beard, ensuring that it is perfectly trimmed and of suitable length. A beard that is too long will further thicken your face and accentuate the square effect.
Beard Styles For A Round Face:
Round-faced men unwittingly embody gentleness and kindness. We will therefore seek to bring more virility by breaking the roundness of the face.
A beard style with a certain length of hair under the chin will lengthen the face and rebalance the proportions. For these reasons, avoid too thick beards on the cheeks which will give even more volume to your face and accentuate the effect of roundness.
For example, you can opt for a 10-day beard, a goatee, a goatee, a Van Dyke or even a Balbo. Leave some length at the chin by making an increasing gradient from the cheeks towards the jaw.
Beard Styles For An Oval Face:
If your face is oval, almost any beard style will suit you. Take advantage of this versatile shape to try several!
You can, for example, opt for a classic and elegant style like the 3-day beard or for a more daring style with a 10-day beard, or even a full beard. The latter will allow you to stand out with a manly and masculine look. On the other hand, be careful not to unbalance your face and to adapt your beard style to your haircut.
Beard Styles For An Elongated Face:
If you have a long face, the idea is to reduce the impression of length. To do this, avoid beard styles with hair on the chin such as a goatee or goatee that stretches the face downward. Opt for a mustache and a beard with a certain thickness at the cheek level by playing on the volumes.
Beard Styles For Bald:
In general, bald people have fairly full beards and that's a very good thing. To dress the face one can wear a very long beard without problem. The advantage is that with this material you can try a lot of different styles!
It is also interesting to try the mustache according to the shape of the face. We prefer a mustache for faces that are not round. Besides, if you want a special head trimmer for bald people, we have made a comparison.
Don't hesitate to try several beard styles and ask those around you for their opinion. You can also go to a barber to get advice from a professional. The latter will help you determine the beard style best suited to the shape of your face.
FAQ:
Q. Who Should Try A French Beard Style?
A. If you can grow a thick beard that isn't patchy, you will look great with a French beard style. Just be sure to trim it regularly and remove stubble as soon as it emerges. Having strong cheekbones and thin cheeks is an even better reason to try the French beard style.
Q. Who Should Avoid a French Beard Style?
A. The most prominent contrast to a French beard style is a big scraggly beard that is under-maintained. Men who prefer long beards with low maintenance should stay away from this style because it doesn't look good when it becomes unkempt.
This style also performs better on slimmer faces. If you have round cheeks, they will only appear rounder when accompanying the sharp edges of a French beard style. You'll also want a beard that is very dense and doesn't have a patchy mustache.
Recommended Articles:- 
12 Top And Best French Beard Styles
was last modified:
October 9th, 2023
by