5 Hilarious Gifts for Your Partner
/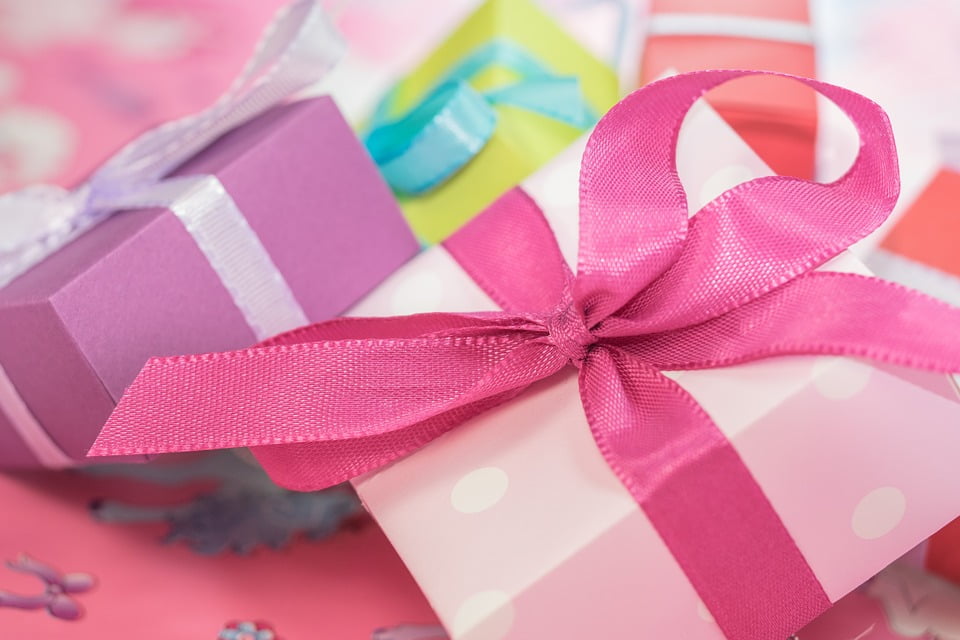 Let's face it: we've all had enough of flower bouquets, boxes of chocolate, and stuffed animals printed with sappy messages. When you've been with your partner for a while, it's time to take the gift-giving game up a notch. When your partner is unique, you'll want a gift that celebrates his or her hilarious personality and gives the attention he or she deserves. Here are a few perfect gifts to give your bae for the next birthday, anniversary, or holiday that comes your way.
Matching Underwear
Couples matching underwear sets might just be the absolute best gift for your sweetheart. They're equal parts practical, playful, and sexy, like a grown-up version of friendship bracelets. You can keep it simple by just picking up a matchy-matchy set in the same color spectrum, take it up a level by picking a pair with a coordinating pattern, or go all-out with a cheeky print or even a hilarious holiday-themed design. The way you give this gift is half of the experience in itself: either package both matching pairs together, or wrap up your partner's pair and wear yours (and maybe sneak them a peek at the fact that you have the other half of the set).
Caricature Art
If you have a little time on your hands, get a caricature portrait done of your boo for a really funny gift. Or, if you're feeling really bold, get one done of both of you. Local farmer's markets, street fairs, or state and county fairs often host artists who do this kind of quirky work with a reference photo of your honey, or you can submit a picture online to someone who will complete the portrait and send it right to your darling's doorstep. Your partner is sure to get a kick out of all the exaggerated features and tongue-in-cheek creativity from the hand of the artist.
Punny T-Shirts
Everyone loves a good pun. Why not pick up a shirt or two printed with a clever saying? You'll definitely bring a smile to your partner's face when he or she opens it, and he or she will definitely think of you every time wearing it in the future as well. Bonus points if you pick up a pun relevant to one of his or her interests, like a superhero pun, pop culture pun, or a pun featuring a favorite star.
Personalized Bobblehead
If you'd like to take the caricature art a step further, pick up a dorky personalized bobblehead for your honey. Choose one of a favorite character or celebrity, or make it really personal with a custom portrait bobblehead of your partner. You can even get a pair made with the two of you. The possibilities are truly endless, making them a stupidly hilarious option for nearly any occasion.
Funny Kitchen Gear
Whether or not your sweetheart is a kitchen whiz, he or she'll love a few quirky kitchen gadgets. Brightly colored silverware or flatware with bold prints are one fun option. Cooking utensils shaped like unusual items such as animals, instruments, or fantasy creatures are another unique choice (think pancake turners shaped like guitars, tongs made to look like crab claws, or unicorn horn-esque skewers). If all else fails, a good mug with a funny saying or a dorky print with surely get a good laugh.
Gift-giving for your sweetheart is infinitely more fun when you can make him or her laugh. A good, funny gift that reflects your partner's interests, plays off of an inside joke, or even pokes a little fun at his or her features (like with those caricatures) is memorable and playful enough to celebrate both the occasion and the two of you.
5 Hilarious Gifts for Your Partner
was last modified:
May 7th, 2021
by