Here Is An Effective Diet Chart for Healthy Hair
/
More or less every individual is disturbed with the hair fall or hair loss. People are losing hair at a very young age. Growth of hair and their health is linked to our eating habit and lifestyle. If we consume nutritious food then our hair will be healthy and we will get rid of hair related diseases. That is why a diet chart for healthy hair is necessary for this era.
If your hair is rudimentary and delicate and you have used shampoo and serum in large amounts to get rid of it, then the time has come that you will also notice what you are eating.
The effect on our hair is what we are eating. Let us tell you about an effective diet chart for healthy hair. By consuming it you can have an astonishing hair.
So, here are the list of foods you can eat under the diet chart for healthy hair.
OILY OR FATTY FISH
Oily fish is full of protein, vitamin D and omega-3 fatty acids. These are very important for healthy hair. Therefore, add as much oily or fatty fishes such as sardines, macaral and salmon to your diet chart for healthy hair.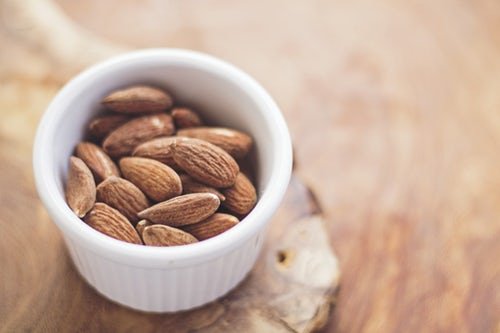 NUTS, ALMONDS AND CASHEW
Selenium is found in nuts, which is extremely important for healthy hair and scalp. Apart from this, nuts also contain alpha-linoleic acid and zinc, which reduces hair loss and helps in its development. Therefore, add nut, almond and cashew nuts to your diet.
GREEN LEAFY VEGETABLES
Palak, broccoli and other green leafy vegetables are full of vitamins A and C. The body needs a large amount of it to make the symbiosis. Sebbha is an aromatic substance, which is secreted from hair follicle. Apart from this, green vegetables also get iron and calcium, which is beneficial for healthy body, healthy hair and scalp.
LENTILS AND BEANS
Rajma, black bean, soya bean and lentil pulses contains not only protein but also iron, zinc and biotin. The body needs them for strong and thick hair. For healthy and beautiful hair, you should eat different types of lentil pulses and beans.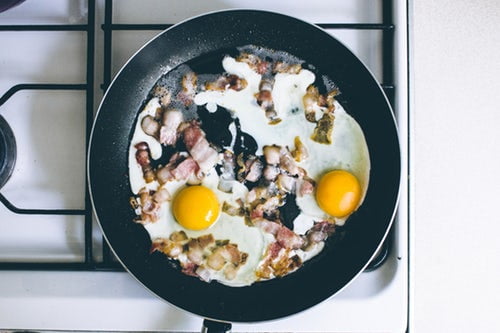 MEATS AND EGGS
By eating protein-filled chicken, beef, red meat and egg, the hair grows thick and shines incredibly. This is because they all fill the body with iron, which makes blood circulation better.
CARROT
Carrot is also not only beneficial for the eyes but also for hair. Vitamin A contained in it helps in nourishing the skin of the head. It also conducts hair conditioners. Also include the balance of lean protein in the diet.
PRUNES
If the hair is stiff, thin, lifeless and weak, then add iron-rich foods to your diet. Therefore, please include Prunes to your diet chart for healthy hair. Besides, enough green vegetables and sugar beet in your diet add prunes to get a magical result for your hair.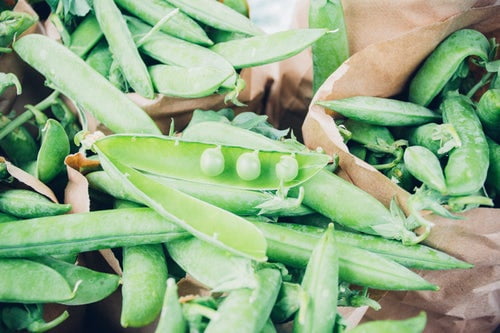 PEAS
Although peas do not contain too many antioxidants or certain vitamins, but there is a wonderful balance of vitamins and minerals in it to help your hair growth. It has iron, zinc and B-group vitamins, which is very important for good health of the hair.
OATS
Apart from fiber, there are essential nutrients such as iron, zinc and omega 6 fatty acids in oats, which is very important for hair growth. Therefore, do not forget to include a bowl of oatmeal in your diet chart for healthy hair.
SHRIMP
For those who want to save the protein from a particular source of protein, it can be a good alternative to the shrimp. Vitamin B 12, vitamin A, Iron, Zinc and such essential nutrients are found in sufficient quantities in shrimp, which prevents hair fall.
For the strength of the hair, it is necessary to give them the right nutrition. Weak hair not only breaks quickly but also does not shine. In such a way, by adding some food to your diet chart fore healthy hair you can get strong and healthy hair. This diet chart for healthy hair is very essential for hair. So, try these at home to get a healthy and shiny hair.
You Can Also Check :- EFFECTIVE WAYS TO REDUCE HAIR FALL NATURALLY USING HOME REMEDIES
Here Is An Effective Diet Chart for Healthy Hair
was last modified:
May 14th, 2019
by