GIFTING SOLUTIONS TO MAKE YOUR SPOUSE FEEL SPECIAL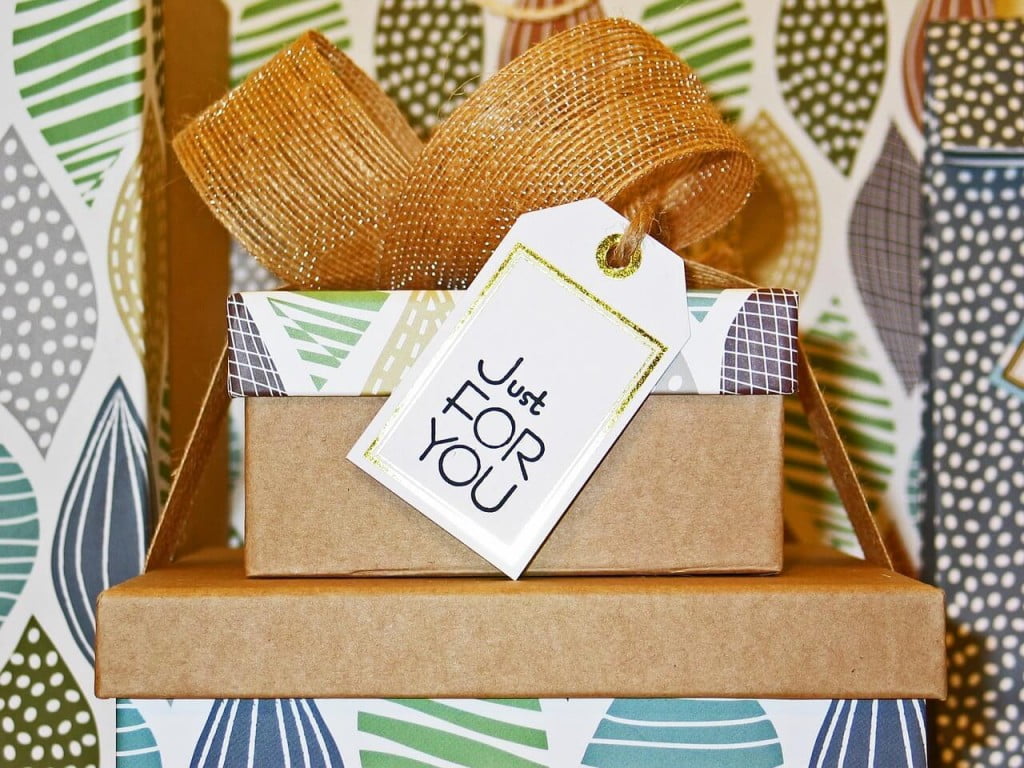 Have you ever struggled to give the right gift to make your spouse feel loved? Whether for Christmas, an anniversary, or a birthday a gift is a way to show someone that you have gone the extra mile for them. A simple bouquet can make their day, or you could surprise them with a perfume gift set. Australia is big on the vegan lifestyle. So if you are vegan, opt for vegan products to procure gifts that your spouse will enjoy with no guilt.
Are you looking for the perfect gift for your wife or husband? Here are a few ideas.
Clothing
    It is an essential commodity that everyone appreciates. Go for unconventional pieces of clothing. Buy your wife a set of silk pyjamas or a bathrobe. They are comfortable to wear, and you would have gifted your wife a good night's sleep. Gifts like engraved cufflinks or customized ties for your husband makes for a perfect gift. Customized clothing is a thoughtful idea as it makes the dress one of a kind.
Engraved Cutlery
    Engraving your initials in Coffee mugs and saucers is a lovely idea for a gift. It is a standing reminder of your relationship.
Date Marked Gifts 
    The day you said 'I Love You' or 'I do' are significant moments of life. Find a way to incorporate these dates inventively into your gifts.
This gift is a map of the stars that were in the sky the day you married your spouse. It is a unique way to say, 'I remember.' It represents how the stars aligned for you to meet your perfect partner.
You can get engravings of your vow on an agate plate or as wall hangings with the date you were married.
Artists can work on resin and wood to create beautiful personalized creations. You can opt for portraits or caricatures of you both, with the date inscribed.
Perfume
    Everybody loves good fragrances. It is an instant mood-lifter. So figure out your wife's favourite aroma and give a perfume gift set on her birthday. It includes a deodorant, Eau de toilette, and Eau de Parfum.
If your wife is a crazy fan of a particular celebrity, you could even give their fragrances. For example, Ariana Grande, Beyonce, Britney Spears, or if it is for your man, go for David Beckham or Jay-Z's line of perfumes.
DIY's
Anything done by yourself with your time and labour carries unquantifiable value. It can make your wife feel on cloud nine. Along with some of the gifts stated above, gift her something you made. It could be a card, portrait, video, etc.
A fun, romantic way to show you care is making coupons. Gift her coupons that you made that could say maybe a massage, foot rub, or breakfast in bed. Your wife can redeem these coupons for your services at any time she wishes. Keeping the romance alive is the secret of many lasting marriages.
Books and Flowers
    If your spouse is a reading fanatic, give him or her their favourite titles with personalized bookmarks. Australian author- Richard Flannagan's books are a great gifting choice.
Gift flowers that your wife loves. There are flower arrangements available in the market today that do not wither soon. It can look fresh up to over a year.
Conclusion
Gifting is not an obligation but rather an expression of love. The amount of thought, effort, and labour that goes into a gift add to its overall value. Gift your spouse a memorable gift, one that emphasizes your love.
GIFTING SOLUTIONS TO MAKE YOUR SPOUSE FEEL SPECIAL
was last modified:
December 5th, 2020
by