How To Wear Eyeliner For Hooded Eyes
/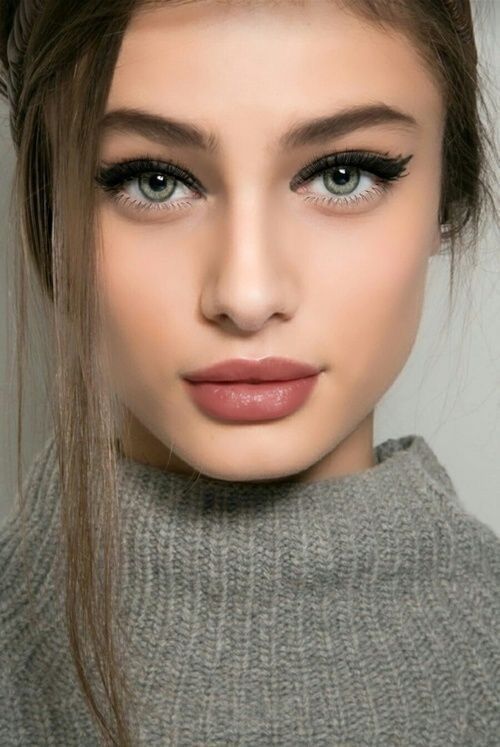 Source:- Pinterest
We all love to wear eyeliner. Eyeliner defines our eyes and makes them look beautiful. While every eye shape from round eyes to almond eyes, upturned eyes to downturned eyes are gorgeous and look beautiful, hooded eyes can be difficult to define. It is more difficult to master a particular eye makeup looks. Mastering the winged eyeliner is a challenge and but eyeliner for hooded eyes is much more difficult. Eyeliner becomes a bit tricky to wear when you can't really see the eyelid. We know, eyeliner has always been one of your greatest woes for your beautiful hooded eyes. If you are trying to wear eyeliner for hooded eyes you will end up with frustration, smudged eyes, and eyes that disappear.
What is a Hooded Eye?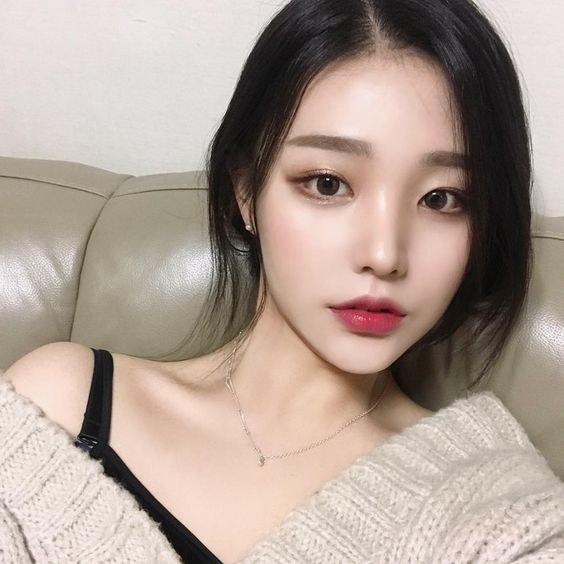 Source:- Pinterest
A hooded eye is one type of shape of the eye. Hooded eyes are known for their lack of visible lid space in the eye. Hooded eyes range from slightly hooded to very hooded, where almost all of the lid is covered. Hooded eyes can happen for a variety of reasons, like tiredness or aging. One of the trickiest things to master eyeliner for hooded eyes because it can really change the way your face will look. If you do not eyeliner for hooded eyes properly it is either gone entirely or can make it looks like raccoon eyes.
Eyeliner For Hooded Eyes:
If you have hooded eyelids you already know that the mainstream eyeliner routine can not make your eyes look good or wearing eyeliner is very much difficult. But not to worry with these simple tricks to wear eyeliner for hooded eyes can make your eye look defined. the tricks are…
1. Find The Perfect Eyeliner: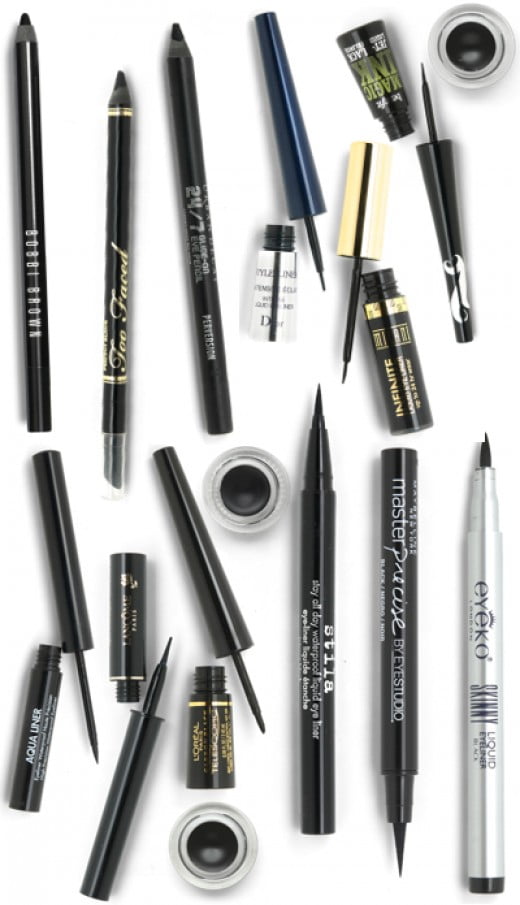 Source:-https:// kidskunst . info/8/04337-different-types-of-eyeliner-wings.htm
To starting an eye makeup first you need is to do is to find the perfect eyeliner for your self. When you find the best eyeliner for yourself you are ready to go. When you find a product which is working best for you, you can see that your makeup process has to take speed. Smudgeproof and waterproof eyeliner is perfect for the hooded eyelid.
2. Cleanse Your Eyes: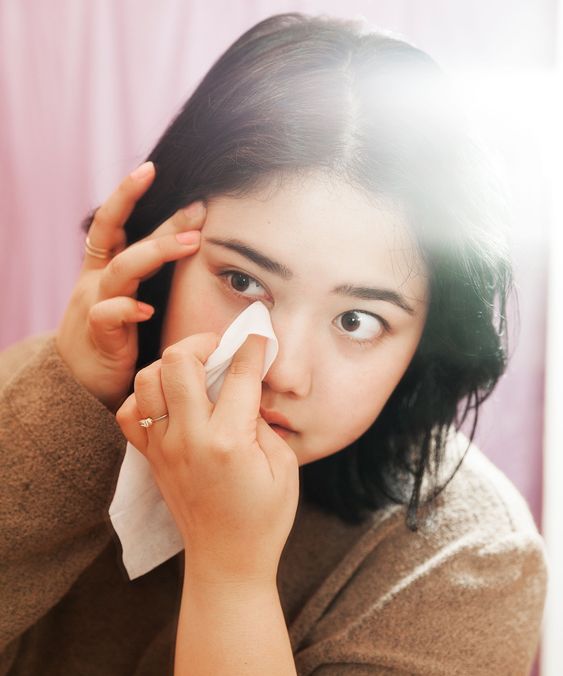 Source:- Pinterest
If your skin is oily then it would be better if you use the eyeliner whenever you first, clean the oil on your face with the help of a tissue paper. If you have oil around your eyes then your eyeliner can spread.
3. Use Primer: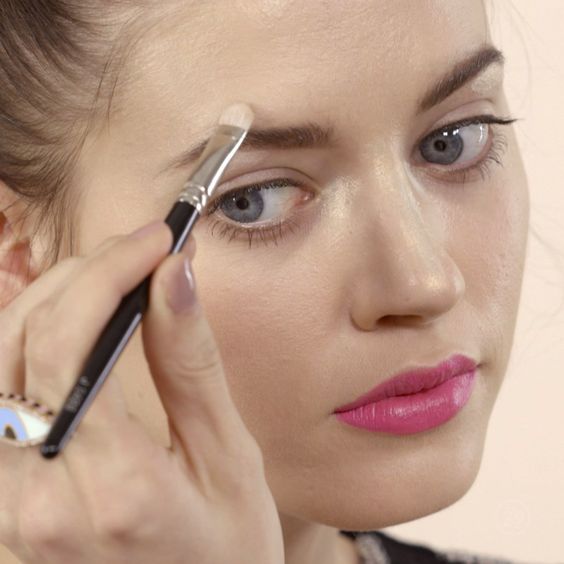 Source:- Pinterest
If you have fixed your face, do not use the eyeliner immediately after it, otherwise, it will not look better on your eyes and there may be a danger of spreading further. It would be good for you to use the primer before using the eyeliner and after that tone your skin well.
4. Apply Eyeliner On Waterline: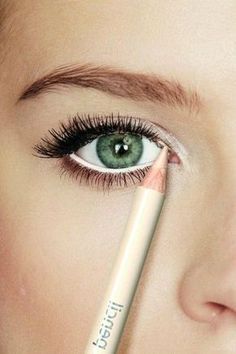 Source:- Pinterest
Everyone should know this makeup skill. This is a makeup skill everyone should add to their eye makeup routine. It is extremely useful for hooded eyes. For this technique use a pencil liner. To do this trick gently press your eyeliner pencil in between the base of your upper lashes and slide.
It will help to make your lashes look thicker and fuller.
5. Use Eyeliner Stencil: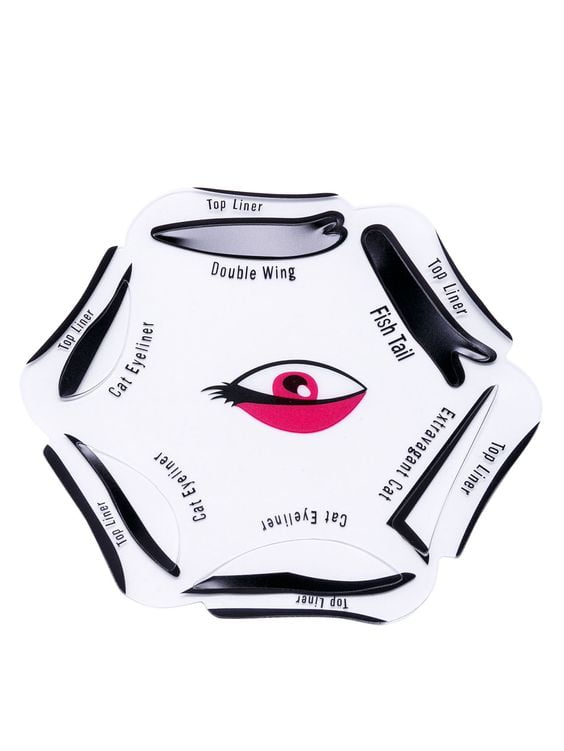 Source:- Pinterest
Use an eyeliner stencil to draw eyeliner. An eyeliner stencil works wonder to draw eyeliner, especially for hooded eyes. Place it over the eyes and along the eyelid, it actually pushes the upper lid away making it super easy to create your eyeliner without any issues. This is the hassle-free trick anyone can use.
6. Apply Layer On Layer: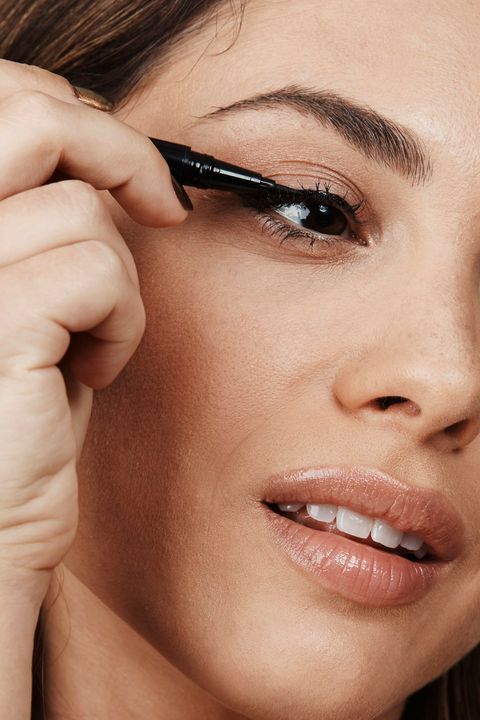 Source:- Pinterest
Whenever you add the eyeliner, then first apply a layer, then add another layer. If you apply the eyeliner in this way then it will also look right on your eyes and you can have a thick or thin eyeliner as per your choice.
7. Pay Attention To Symmetry: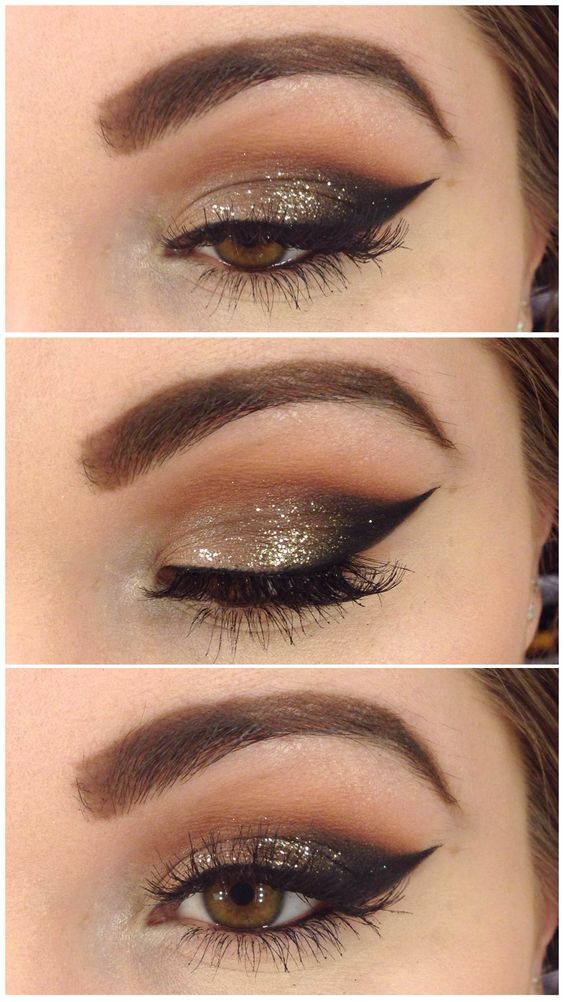 Source:- Pinterest
Symmetry is a technique, which requires a lot of practice. After knowing this technique, you can also easily apply eyeliner. Whenever put the eyeliner, keep your eyes open. Most women stop their eyes while applying liner. But doing this may damage your liner. This can worsen the liner's shape and the gland can also be formed. So keep your eyes open while applying the liner and place the applicator on the eyes of 45 degree angle. Now take the liner from the inner corner of the eyeliner and take it outwards. Now add up and down lines.
8. Focus on the outer corner:
Source:- Pinterest
One of the most effective trick to draw eyeliner for hooded eyes is to focus on the outer corner of your eyes. Apply eyeliner or a dark eyeshadow to the outer corner of your eyes to make your eyes big and fuller. It will help you to reduce hoodedness of your eyes.
9. Choose Appropriate Eyeliner Style:

Source:- Pinterest
If you can find an appropriate eyeliner style for your eyes than go for it. A lower winged eyeliner style is the best eyeliner style for a hooded eye.
10. Be Ready: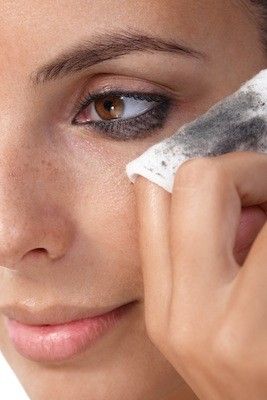 Source:- Pinterest
Whenever you use the eyeliner, keep all kinds of things for yourself. So that if your eyeliner spreads when you apply, then you can clear it before drying. Well, you use the caster to clean the eyeliner.
11. Do Not Rush While Applying Liner: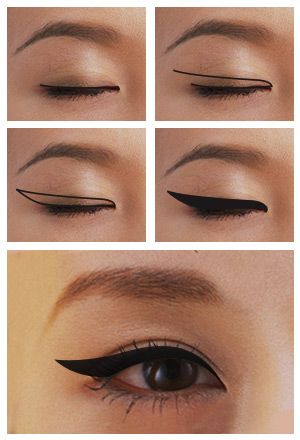 Source:- Pinterest
Make-up artist recommends that after applying liner you should take five minutes so that you can better confirm whether or not you have inserted the liner properly. Hastle can also damage your liner. So first look your eyes carefully and then place the liner on the eyelids.
12. Use Angled Brush:

Source:- Pinterest
The eyeliner thickens from the normal and straight brushes and there is trouble in making the desired shape. Therefore, it is possible to use an angled brush to apply it properly. Keep in mind that before applying eyeliner, wet the brush a bit and make the curve while pressuring the upper part of the brush and then fill the liner in the middle space.
You Can Also Check:-
Pink Makeup Looks You Can Try For Party
Nail Art: 15 Nail Art Designs For Short Nails
15 Trendy Nail Arts For Everyone
Some Quick and Easy Hairstyles For Daily Look
Wedding Season: Marriage Function Hairstyle To Try
Fashionable Hairstyle For Girls Everyone Can Try
Rose Water: Usage Of Rose Water For Eyes
How To Wear Eyeliner For Hooded Eyes
was last modified:
March 16th, 2019
by