What Are The Objectives Of Consumer Awareness?
/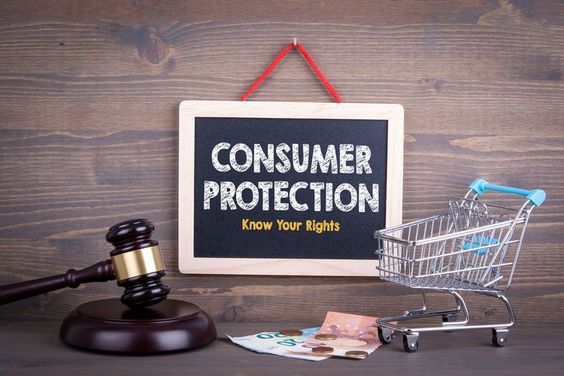 What Does It Mean By Objectives of Consumer Awareness?
Every one of us is a consumer in some way. According to the Consumer Protection Act, of 1986, a person who buys goods for his use is a consumer. Consumers today are surrounded by hoarding, black marketing, adulteration, overcharging, low measure, and weighing. Consumers are not organized because they are cheated everywhere. That's why the consumer will have to wake up and save him from these crises. For this reason govt. has come with some aim of consumer awareness project.
Very few consumers will know what their rights are i.e. what the objectives of consumer awareness are. The consumer rights project was started in India in the year 2000. Objectives of the consumer awareness project were made so that consumers can be made aware of their rights and if they are victims of terrorism, black marketing, cartilage, etc. they can complain about it.
NOTE:

24 December is celebrated as National Consumer Day in India, because the Consumer Protection Act-1986 was enforced on December 24, 1986, to protect consumers from exploitation.
What Are the Objectives of Consumer Awareness?
The objectives of the consumer awareness project class 10th are basically some rights that the consumer must know. The following objectives of consumer awareness will aware of your right so that no one can cheat you. Let's now check out the objectives of consumer awareness below:
Right To Security
It means the right to get protection against the marketing of services and materials which are risk factors for life and property. The items purchased and the services received should not only meet the immediate requirements but also the long-term interests should be fulfilled.
Customers should emphasize the quality and guarantee of products and services before buying the product. They should take priority over purchasing quality products.
Right To Information
Right to Information means to be aware of the quality, power, quantity, accuracy, the value of goods and standards, to protect the consumer against unfair trade practices. When having the information on a product then you will be aware of whether the product is good for you or not. So right to information is a must among the need for consumer awareness.
Right To Choose
It means ensuring the right to gain access to the varieties and services of the goods at a competitive price, as far as possible. In the case of monopoly, it means the right to get satisfactory quality and assurance of services at a reasonable cost.
It also includes the right to basic goods and services. This right can be used better in the competitive market where many types of goods are available at competitive prices.
Right To Be Heard
This means that appropriate interests will be considered in the appropriate forums on the interests of the customers. It also includes the right of representation in various forums formed to consider consumer welfare.
Right To Redress Grievances
This means the right to redress grievances against consumer exploitation or unfair trade practices. It also includes the right to fair settlement of the customer's actual consumer complaint. Consumers must register a complaint about their actual complaints.
Recommended Articles:- 
Right To Consumer Education
This means the customer has the right to earn whole-life knowledge and skills. Neglecting customers, especially the rural customer, is mainly responsible for their exploitation. They should be aware of their rights and should use it.
Who Can File A Complaint?
In any one of the cases, the consumer can file a complaint:
Central Government and any State Government
A customer can file a complaint in relation to any item or service
The Companies Act, 1956 (1 of 1956) or by any other voluntary consumer organization registered under any other law applicable at that time
One or more consumers, where many consumers have a similar complaint
When a consumer dies, his legal heirs or representatives
NOTE:

However, the Power of Attorney holder cannot file a complaint under the Act.
How & Where To File A Complaint?
Since the computerization of consumer forums in the country and computer networking, users can now keep an eye on their cases online. It is an internet-based case monitoring system that has been developed to increase workflow on consumer forums, which runs from registration to the announcement of the decision.
Users can search lists -> Decision -> Status of the case
National Consumer Helpline:
Delhi University is considering setting up a National Consumer Helpline in Delhi with the help of major institutions etc. Delhi University has shown interest in the scheme and is preparing detailed proposals for this purpose. The objectives of the scheme are as follows: –
Creating awareness among consumers about their rights and responsibilities
Provide telephone and personal consultation to consumers
Providing support to settle customer disputes outside the court
In the procedure adopted for the helpline, free telephone lines and trained manpower will be provided for consultation and assistance at regular intervals through major newspapers.
FAQ:
Q. What Is Consumer Awareness?
A. If you are a consumer and victim of any kind of exploitation then you can get justice by fighting for your rights then it is consumer awareness. it is most important that you must take a receipt for any item, service, or product. If you want to know more about consumer awareness read here more…
Q. What Are The Objectives Of Consumer Awareness?
A. Consumers should be aware of their rights, if there is any kind of negligence or black marketing in the market, then they must complain. The person must take a firm bill when purchasing any goods from the market. To know more about the objectives of consumer awareness read here more.
What Are The Objectives Of Consumer Awareness?
was last modified:
July 5th, 2023
by