From Shopping to Movie Tickets to Travelling: Everything You Need to Know about SC Credit Card Offers
/
The Standard Chartered Bank offers a plethora of credit cards to suit the diverse needs of its customers. SC credit cards bring numerous benefits and rewards to its cardholders in the form of cashback, reward points, discounts, easy EMI and many more benefits to choose from. Your SC credit card is liable to render you with some kind of offers in the everyday activity of your life, be it shopping, travelling, checking into hotels, movies, concerts or shows. Thus it is not designed to cater to a particular target customer but instead keeping in mind the diverse needs of people from all walks of life.
Let us look at the Standard Chartered that will make your life easier and rewarding at each and every moment.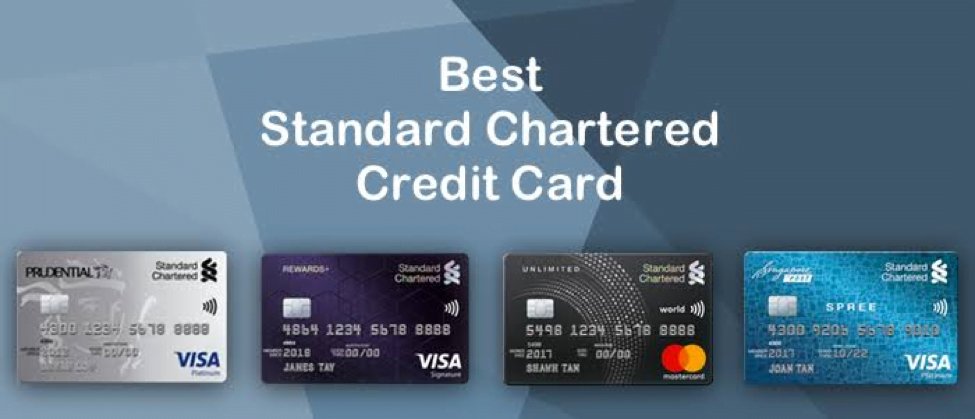 Revel in the offers Standard Chartered credit cards provide. Source: Financial Control
Grocery Offers
SC credit card offers the best discounts on groceries bought from Grofers. It is available for only once a week but suffices our needs because we often shop and stock supplies for at least a week. It offers a discount of up to INR 200 on your net billing. We cannot do without the essentials of groceries so why not enjoy the perks given by SC credit cards?
Travel Offers
The credit cards offer 15% cashback on your Ola rides, so every time you are taking a tour of the city, you get a cashback! If you are looking for discounts on travel, SC credit cards have got you sorted there as well. You can avail up to 20% off on domestic flights that you book via yatra.com or SpiceJet. On international flight ticket booking, you can get a flat INR 2500 cashback.
Need a nice place to stay but still want to save? SC credit card offers you discount up to 12% on the best hotels. We often compromise on the quality of a hotel for a stay and end up being disappointed in ways more than one. Well, with this card, you can look forward to a luxurious stay without much strain on the budget.
Offers on Movie Tickets 
Weekends witness a surge in the price of movie tickets but unfortunately, some of us are too busy to go for a movie in the humdrum of the weekdays. One of the smartest discounts that SC credit card offers has to be on the movie tickets. You get a 25% discount on movie tickets on Friday, Saturday and Sunday at INOX along with an additional 10% discount on food and beverages.
The offer is not limited to the INOX franchise but also at the PVR, you get a ticket free with one that you have bought with your SC credit card. It is a whopping discount of almost 50%.
Online Shopping Offers
The internet is sprawling with online shopping websites and SC credit cards have a tie-up with almost all major websites to bring to you the best offers so that you spend, but not too much. For example, you can avail 20% discount on Myntra online shopping. Amazon, the largest online shopping platform, also avail its customers' discounts or cashback on any purchase with an SC credit card. This means you can choose from a never-ending deluge of options right from a t-shirt to a smart TV.
Offers on Dining
After a long day of work, we all want to relax or arrange a rendezvous with our loved ones. Since ages, the most convenient place to relax and also exchange experiences, ideas and opinions have been cafes or restaurants. However, the prices often discourage us to entertain ideas of such refreshing plans. No more of that now. With SC credit cards, you eat more, meet more and pay less. You can avail 15% discount at over 850 restaurants. You need not make a long journey to find such a restaurant as they are available at almost every nook and corner of your city.
If you are not a convivial person and hate to step out for socializing, yet love to savor good food from within the comfort of your private space, you too can avail SC credit card discounts on apps like Zomato. The SC credit card offers a flat 10% off on orders from Zomato.
SC credit card undoubtedly offers the best offers on anything you chose. From all your daily requirements which include the smallest most essential purchase to a luxurious one-time extravagant expenditure, almost all fall under one category of an offer or another. Travelling had been quite unthinkable for many people even a decade back but now the advent of such offers are helping them to realize their dreams.
The SC credit card has laid down an impeccably organized combination of offers. These offers, when availed on a daily basis, will make you realize that you are saving a hefty amount of money that otherwise would have gone recklessly. Using an SC credit card is the wisest and most suitable way of conducting one's financial way of life.
From Shopping to Movie Tickets to Travelling: Everything You Need to Know about SC Credit Card Offers
was last modified:
February 15th, 2020
by