10 Fun Activities to Do With Friends This Weekend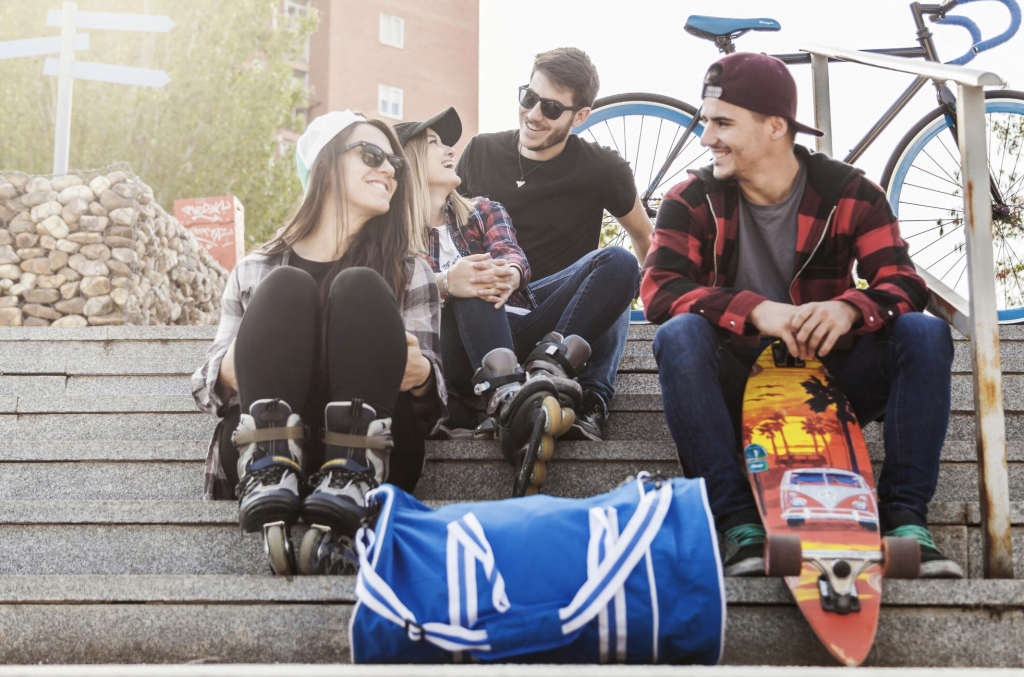 Do you need to catch up on your usual weekend activities? Do you have some free time but need to figure out what you want to do for the day? If you've tried everything you do with your friends and it's not cutting it, try something new!
Weekends offer a chance to let loose, so why not try awesome activities with friends? Whether you want to stay in the city or try something new, this guide has some outside-the-box activities to try with your favorite people.
Plan these out because you'll want to avoid disappointing your friends.
Beat the Heat With Water Activities
Beat the heat with some water activities that be a blast with your friends. Start by visiting your local lake or beach and pack a picnic lunch to enjoy before getting your swimsuits on.
Spend the day tanning on the beach and splashing around in the water. For something a little livelier, try a game of beach volleyball or set up a slip-and-slide to cool off and have some fun.
Create a DIY Scavenger Hunt
Creating your DIY scavenger hunt is a fantastic way to make memories and have a blast this weekend. Get your friend group together and devise a list of fun items to find.
Once your list is complete, divide it into individual tasks and assign each person a job. Then go out into the world and start your hunt!
Try a New Outdoor Adventure
Try a new outdoor adventure with your friends as a weekend activity. There are so many fun activities to choose from. You could go for a long hike, check out a nearby rock climbing spot, or even try camping.
You are sure to have a fun-filled and memorable time with your friends! Remember to take lots of pictures, as these will make lasting memories of the experience you and your friends can reflect on in the coming years.
A Night of Laughter: More Than Just Jokes
Planning a night of laughter with friends this weekend can be fun. You can devise a few friend activities to enjoy to make it even more enjoyable.
For example, you can play fun and creative party games such as improv, charades, or Pictionary. You can also watch some stand-up comedy online or rent out a stand-up comedy special—a great way to spend the night full of laughter!
Host an Outdoor Movie Night in the Park
Hosting an outdoor movie night with friends at the park can be a fantastic, exciting activity. Have everyone a blanket, chairs, and all the snacks they need to stay comfy while they watch. Set up a projector outdoors at the park and ensure everyone has good visibility.
Let everyone take turns selecting something to watch for the movie of choice! This way, everyone will be happy with the outcome, and no one will feel like they weren't allowed to participate.
Remember to bring a small portable speaker so everyone can hear the movie. Once everything is set up, sit back, enjoy the film, and have a great time with a friend group.
Take a Virtual Trip to a Foreign Land
Whether you want to explore the art and culture of Paris, take a safari through the African Serengeti, or venture off to the jungles of South America, take a virtual tour together. Arrange a time when you are online and use exciting online resources to gain an interactive experience.
Please learn more about the foreign land, visit famous tourist spots, and learn fascinating facts about the country, its culture, and its people. Remember to play online tourist-inspired games on the journey, like identifying monuments and landmarks!
Try Out a Board Game Marathon
Board game marathons are a great way to bring friend group activities together for a fun-filled night. Choose two to four games. It could be anything from a classic like Monopoly to an intense game of Catan.
Make sure to provide plenty of snacks and drinks. Depending on your time and how many people are playing, you can alternate games to fit the evening. To spice things up, swap teams and have the losing team put a penalty on their opponents.
Try Escape Rooms
If you and your friends are looking for a fun and unique activity this weekend, view more escape rooms, and why not try them? Escape rooms are designed to challenge and thrill people of all ages. You and your friends will join forces to solve a series of puzzles and challenges to escape the escape room before time runs out.
You'll have to use observation, reasoning, and communication to make your way out. It is a great way to test your teamwork skills, bond with your friends, and have fun. It is a great excuse to get some quality time together without on screens.
Throw a Picnic With a Live Music Performance
Pack a picnic basket with all the classic goodies: sandwiches, fruit, snacks, and drinks. Set out a blanket and find a great spot outdoors with a stunning view. Have a few friends run out to an online music store or boutique and find a musician willing to come to perform live.
You can dance, sing along, and soak in the atmosphere of your private performance. It's a great way to spend an afternoon or evening relaxing with friends and listening to beautiful music.
Sprinkle in Some Arts and Crafts
You can decorate plain t-shirts with fabric paints, draw your greeting cards, make dream catchers, or even paint on canvas. With a few supplies, a creative spark, and the help of all your friends, you can create a unique art collection or a craft for all of you to enjoy. You can use the finished products as home decor, give them as gifts, or enjoy them.
Discover More Fun Weekend Activities With Friends
Weekends are a great time to relax and connect with friends. Plan fun activities with friends, like playing a game or walking.
Ensure to include something creative and something that gets everyone up and moving around. Have a great weekend with friends!
Did you find this article helpful? Check out the rest of our blogs!
10 Fun Activities to Do With Friends This Weekend
was last modified:
May 13th, 2023
by