# Top 5 Longest Coastline In India
/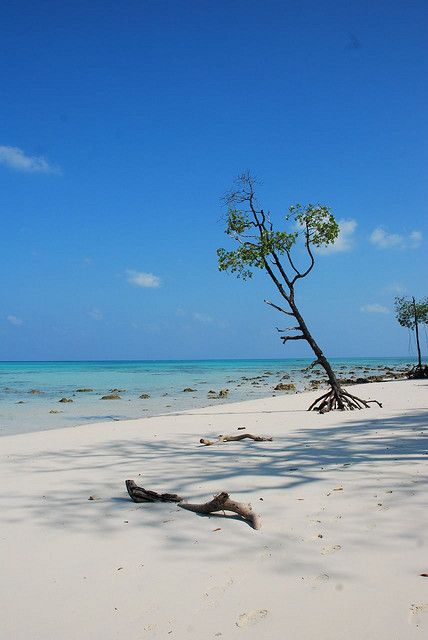 The total length of India's coastline is 7516.6 km. Of these, the length of the mainland coast is 5422.6 km while the island area coastline is 2094 km. The states/union territories along the coastline are Gujarat, Maharashtra, Goa, Daman and Diu, Karnataka, Kerala, Tamil Nadu, Puducherry, Andhra Pradesh, Odisha, and West Bengal. The island areas have coastlines – Andaman and Nicobar Islands and Lakshadweep Islands. So, here I am giving top 5 states that have the longest coastline in India.
Gujarat:
The Arabian Sea gives the state of Gujarat its broad coastline. Gujarat's 1214.7 km long coastline, which is about 23% of the country's total mainland coastline, makes it the state with the longest coastline in India. In total, there are 41 ports along the Gujarat coast – one major port (Kandla), 11 intermediate ports and 29 minor ports. With the volume of cargo it handles, Kandla is the largest port in India. Apart from Kandla, there are other important ports – Navlakhi, Porbandar, Mundra, etc.
Andra Pradesh:
Andhra Pradesh has the second longest coastline in India with a total length of 974 km. Its coastal stretch extends between Ichachapuram in Srikakulam district to Tada in Nellore district. Despite having such a long coastline, Andhra Pradesh has only 12 ports. Visakhapatnam is the major port on the east coast. Krishnapatnam is another major port in the state. Machilipatnam, Kakinada, and Gangavaram are the other ports of Andhra Pradesh.
Recommended Articles :-
How Many Types Of Passport In India?
What Are The 4 Pillars Of Democracy?
Largest Port In India | Jawaharlal Nehru Port
# Top 10 Richest City Of India
India National Game | Hockey | Know in Details
Gupta Dynasty: The Golden Age Of India
Tamil Nadu:
Tamil Nadu is the third largest seaside state, with a 906.9 km long coastline. However, the state has a total of 15 ports, out of which three are major ports – Chennai, Ennore, Tuticorin.
Maharashtra:
Maharashtra has a total coastline of 652 kilometers but has more than 50 ports, including two major ports – Mumbai Port and Jawaharlal Nehru Port (Nhava Sheva), its seaside districts are Sindhudurg, Ratnagiri, Palghar, Raigad, Mumbai. , Thane. Mumbai harbor is a natural deepwater port which was modernized by the British and the Portuguese. Nhava Sheva is the country's premier container handling port for around 55% of container traffic.
Andaman and Nicobar:
If we talk about the coastline of the island area, the total coastline of Andaman and Nicobar islands is 1962 kilometers. But they are divided into many islands. There are 247 islands in total.
# Top 5 Longest Coastline In India
was last modified:
November 6th, 2019
by