Places to Visit & List Of Tallest Building In Bangalore
/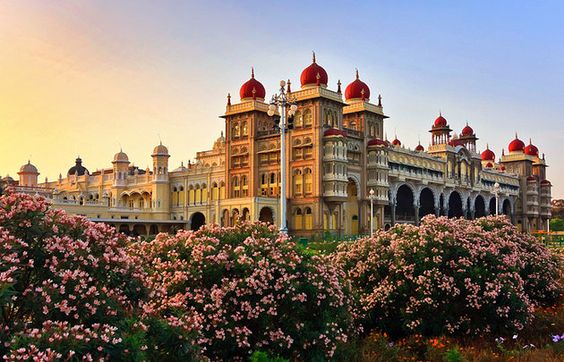 Being the Garden City, Bangalore has become the Silicon Valley of India! It's among the largest cities of India and people have been transferred to Bangalore all over the country. For this reason, some of the tallest building in Bangalore has established. People in Bangalore's tourist spots always appreciate art, parks, corporate culture, busy markets, and heritage buildings, and these places are crowded!
These are the top places in Bangalore which attract people's attention and the best places to visit are:
Places to Visit In Bangalore:
There are many attractions in Bangalore that focus your attention. This city is very famous for natural lakes, malls, museums, art galleries. So let us know what the best places to roam in Bangalore are.
Lalbagh Botanical Gardens:
Entry Fee: For Adult INR 10/- per head, for Children Free
Time: 6:00 am – 7:00 pm
It is in Bangalore and it is a famous center for botanical artifacts, scientific studies of plants and preservation of plants at national and international levels. The Lal Bagh is over 240 acreages in the center of the city and has approximately 1,854 types of plants in it.
It was made to order by Hyder Ali in the year 1760 and was finished by Tipu Sultan, Hyder Ali's son. In the park, there are rare plants of Afghani, French, and Persian origin and they have the status of the official Botanical Gardens.
NOTE:

Lal Bagh Rock which is more than 3000 million years old is a major attraction.
Jawaharlal Nehru Planetarium
Entry Fee: Adult INR 60/- per head & School students/children (up to 16 years) INR 35/- per head
Time: 10:00 am – 5:30 pm (Closed on- Monday, 2nd Tuesday of a month, on local and national holidays)
The Jawaharlal Nehru Planetarium is in Bangalore. It is a widespread attraction of the city, which has been directed by Bangalore Association for Science Education (BASE).
How the planets change, from the origin of life to human space missions, how gravity works, how does eclipse – all this constitutes the constellation. Sky Theater is its main attraction; you will be attracted to many scientific events by coming here.
NOTE:

Children under 3 years of age are not allowed to enter the Sky Theater
Chunchi Falls
The Chunchi Falls is a 50 ft. high waterfall. Chunchi Falls is located in Karnataka's Mekadatu and Sangam. Mekadatu is a rocky valley, while the confluence is the union of three rivers. It is considered among the beautiful waterfalls near Bangalore.
It is located approximately 83 km from Bangalore and after the monsoon and during the winter months, it looks very beautiful. This place is extremely widespread as a spot for a picnic. On the way to Chunchi Falls, passengers also see a watchtower,
There is a power station ahead of the Chunchi Falls. Prior to the establishment of this power station, there was much water in Chunchi Falls.
NOTE:

Due to the strongest undercurrent and presence of crocodiles, it is also forbidden to swim here.
Recommended Articles :-
Which One Is The Smallest District In India?
1000 Years Old Temples In India | Ancient Temples
Coorg Tourist Places To Indulge In Nature
Tourist Places In The Steel City Of India, Jamshedpur
What Is The Best Time To Visit Munnar?
Are you thinking of solo traveling? Check out these places for solo trips from Bangalore
Bangalore Palace
Entry fee: For Indian INR 230/- per head & for Foreigners INR 460/- per head
Time: 10:00 am – 5:30 pm
The Majestic Bangalore Palace is a symbol of great architecture and beauty. Currently, the palace is the central attraction in Bangalore which was built in the year 1878. The British parents of Chamarajendra Wadiyar purchased the original property from his fund in 1873 from the principal of Bangalore Central High School, Rev, Jay Garrett.
The palace is spread over 45,000 square feet. A mixture of Tudor and Scottish Gothic architecture is seen in this palace. In addition to being a major tourist destination, the castle also provides space for various cultural events, rock shows, and marriages.
According to the assumptions, King Chamarajendra Wadiyar inspired the construction of the palace from London's Windsor Castle. The visit of the palace gives you the opportunity to see the grandeur of one of the most powerful dynasties of South India. An audiotape is available inside the palace in both Hindi and English, which helps people, better understand its history.
Innovative Film City
Entry Fee: INR 600/- per head before 3 pm and normally INR 400/- per person
Time: 10:00 am – 7:00 pm
The Innovative Film City in Bangalore is basically an Indian theme park, which is located in Bidadi, just 40 kilometers away on the way to the Mysore. It is among the most widely held tourist fascinations in Bangalore, this place covers approximately 58 acres of land. The innovative film city is divided into three parts.
Enjoy a museum, Wild West wind and cartoon city with a tour of the amusement park. So make sure you enjoy this place with your family or friends while you go to Bangalore.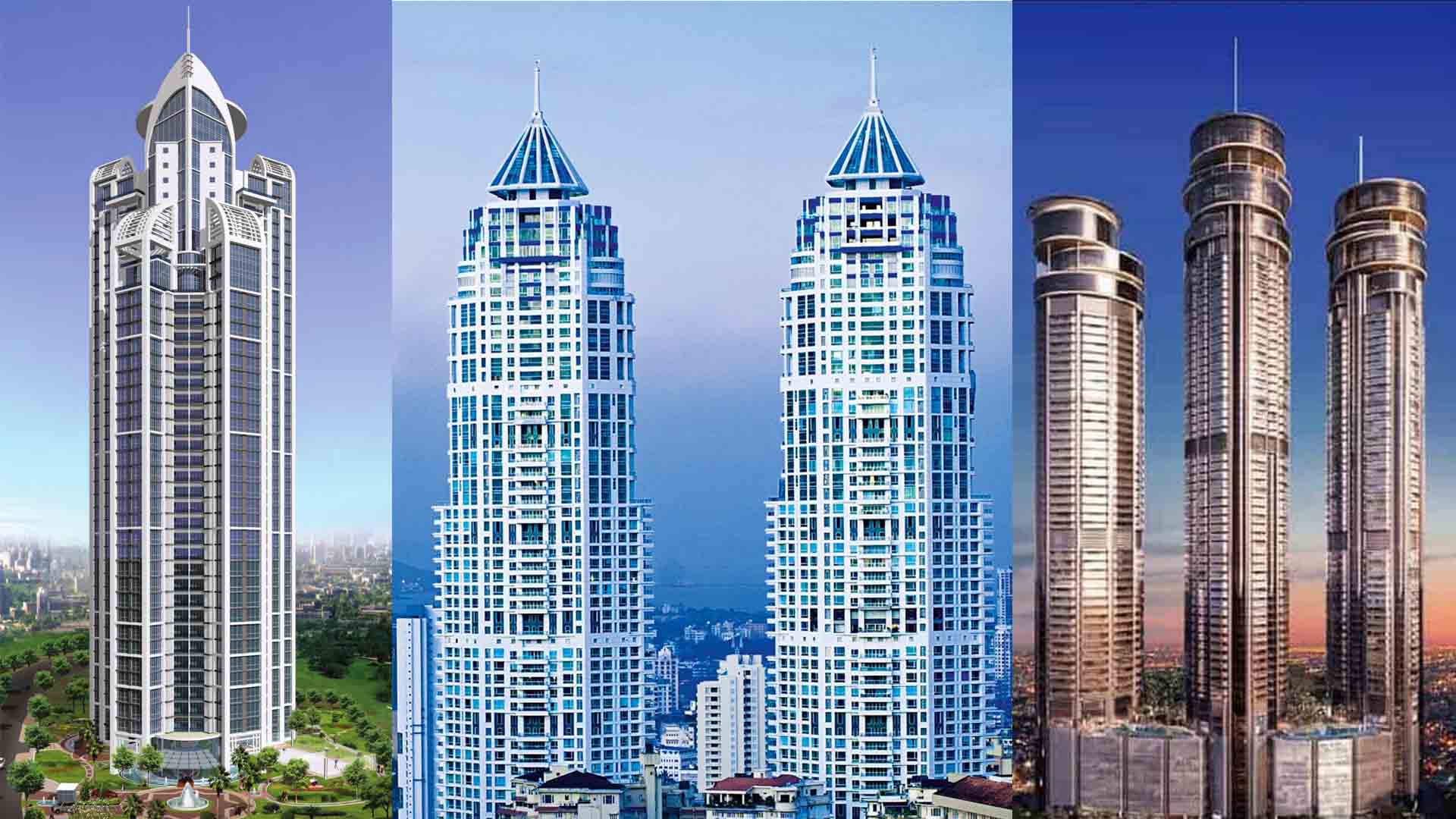 List Of Top 10 Tallest Building In Bangalore:
Check out the list of the tallest building in Bangalore in this table below:
| | | | | | |
| --- | --- | --- | --- | --- | --- |
| Sl. No. | Name | Year | Floor | Height | Usage |
| 1. | Mantri Pinnacle | 2013 | 46 | 153m (502 ft.) | Residential |
| 2. | SNN Clermont 1 | 2018 | 40 | 135m (443 ft.) | Residential |
| 3. | SNN Clermont 2 | 2018 | 40 | 135m (443 ft.) | Residential |
| 4. | SNN Clermont 3 | 2019 | 40 | 135m (443 ft.) | Residential |
| 5. | SNN Clermont 4 | 2019 | 40 | 135m (443 ft.) | Residential |
| 6. | SNN Clermont 5 | 2019 | 40 | 135m (443 ft.) | Residential |
| 7. | Pashmina Waterfront Tower 1 | 2016 | 39 | 130m (427 ft.) | Residential |
| 8. | Pashmina Waterfront Tower 2 | 2016 | 39 | 130m (427 ft.) | Residential |
| 9. | Pashmina Waterfront Tower 3 | 2016 | 39 | 130m (427 ft.) | Residential |
| 10. | Pashmina Waterfront Tower 4 | 2016 | 39 | 130m (427 ft.) | Residential |
Places to Visit & List Of Tallest Building In Bangalore
was last modified:
November 23rd, 2019
by