Why Perform Lead Generation to Grow Your Business?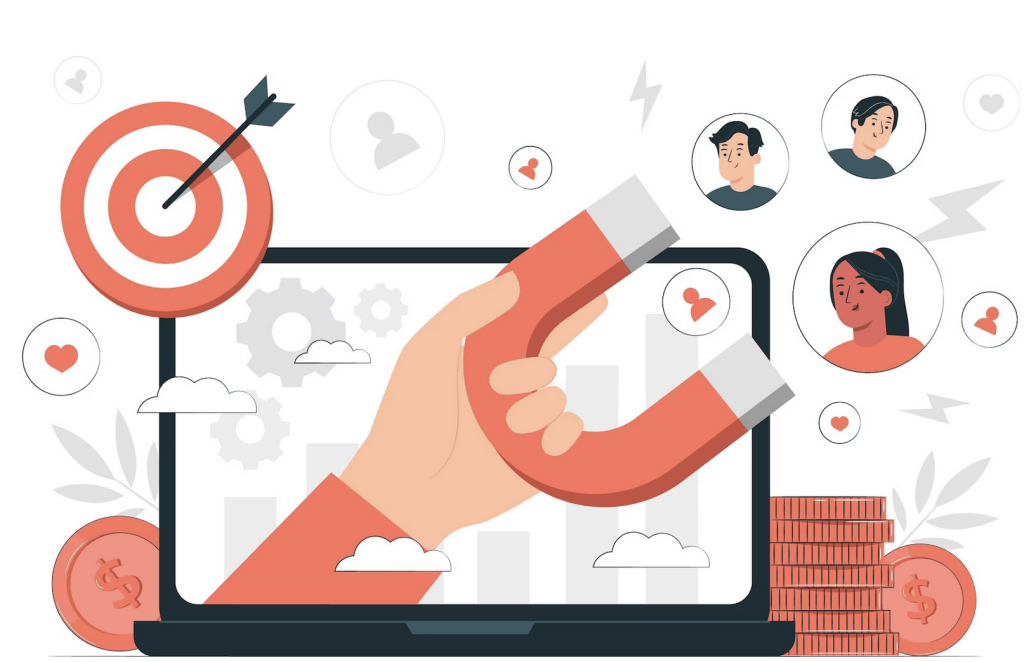 Lead generation is the process of drawing prospects to a company and piquing their interest via nurturing, with the ultimate objective of converting them into customers. Job applications, blog articles, discounts, live events, and online material are some ways to create leads. It helps gain potential consumers' attention – and, ideally, the contact information – for businesses. With many alternatives and tools accessible today, consumers are less likely to purchase their first experience with a company.
Further, lead generation is the first stage in developing a relationship with a potential client or customer. When a prospect becomes a lead, they are not only showing interest in the company but they are also encouraged to nurture that interest. The customer permits to continue the chat by providing their contact information.
The Purpose of Lead Generation
Lead generation services are the journey from a prospect to a customer that is far more natural when a stranger establishes a relationship by displaying an organic interest in the business. The second stage of the inbound marketing process is lead creation. It happens when an audience gathers and is ready to turn them into leads for a company's sales staff.
Process of Lead Generation
Below are the generic steps followed in the lead generation process:
First, a visitor learns about a company by visiting marketing channels, such as a website, blog, or social network page.
The visitor then clicks on a call-to-action (CTA) button, which can even be in the form of a picture or message that urges them to take action.
A CTA also directs visitors to a landing page — a web page meant to collect lead information in return for an offer.
Why is Lead Generation Important?
For a firm to prosper, it must create leads as, without leads, it will lack the critical revenue and consumer base to grow. Customers are fickle; therefore, companies cannot rely on their intuition. They must employ techniques to attract the sorts of customers they desire.
Without a proper strategy, a company will be unsure of whom to target; without this identification, most organizations would struggle to produce leads. Most businesses require a continual inflow of new consumers to be successful.
New Businesses Need Lead Generation
A start-up firm should prioritize lead generation and brand building. Without income generation through these conversions, it will be impossible to stay in business in any competitive market, regardless of how wonderful products or services are.
The reality is that there are several strategies for producing leads, but not all approaches are equally effective for various firms with diverse aims and objectives. For example, if I have a product intended for people over the age of 50, having an ad campaign targeting 18-25 year-olds is unlikely to generate many leads.
Real Estate Lead Generation Services
If a business is spending more time wondering where its competitor is, it's time to hire a professional to lead real estate prospects back to the sales team for conversion. When a deal is going on with an expert real estate lead-generating company, ensure that they capitalize on what other competitors are doing incorrectly.
We specialize in appointment scheduling for real estate lead generation services by employing sophisticated marketing data to track the correct audience no matter where they are. In addition to that, we work relentlessly to assist in expanding into new markets and attracting new prospects.
Different Methods of Lead Generation for Businesses
Here's a short rundown of the many platforms and strategies which can be utilized to start producing leads:
Content Promotion
Paid Promotion
Marketing via SMS and WhatsApp
Search Engine Optimization (SEO)
Email Promotion
Webcasts/Webinars
Giveaways and competitions
Schemes for Referral
Affiliate Programs
Direct Marketing
Quick Ways to Begin Generating Leads for the Business
Some ideas for getting started with lead generation for the business include:
Using content marketing to target certain keywords and audiences through blogs and articles.
Introducing lead nurturing items into the mix.
Choosing different social media sites where the target audience spends most of their time and advertising to expose them to offers/products/services, and cross-promoting across all channels.
Creating an email list and obtaining visitors' contact information.
Concentrating the marketing budget on paid advertising, such as Facebook, Google Ads, and Instagram.
Using podcasts to position oneself as an authority and generate leads via interviews.
The aforementioned points are simply lead-generation ideas as there is no one correct solution. However, some may perform better than others based on the specific business type and the target client base.
Conclusion
Lead generation service is critical for business expansion. Without lead creation, businesses would struggle to acquire new consumers and sales possibilities. Contacting prospects who might be interested in what we have to offer can begin when they visit our website or hear about us through marketing.
Ultimately, lead generation can be time-consuming and complex, but it doesn't always have to be. There are many methods for generating leads, as well as numerous tools to expedite the process — the implementation depends on you.
Why Perform Lead Generation to Grow Your Business?
was last modified:
April 10th, 2023
by