How to Choose the Right Formal Shoes for Your Office Outfit
/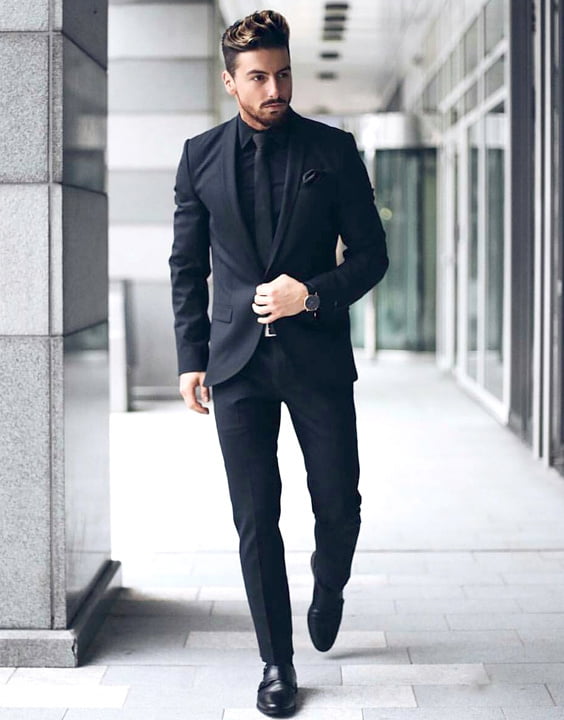 There is no denying that for office apparel, nothing is more fitting than a pair of tastefully picked formal shoes. They say you can judge a gentleman's character by the kind of shoes they wear, and so, we are here to help you look your sharpest. Formal shoes can be very daunting for newcomers who aren't accustomed to the various styles of shoes available to them. In this guide, we will speak about a few things you should keep in mind while designing your office outfit around men's formal shoes.
Types of Shoes:
Men Formal Shoes come in a wide variety of shapes and designs. Gentleman's Gazette has uploaded several informative videos on the differences between formal shoes. Here is a summary of the various kinds of shoes that men can wear for any formal attire:
Oxfords: Oxfords are the quintessential men's shoes that belong in every wardrobe. The defining quality of a pair of oxfords is the closed lace design that gives it a very classy and formal look. Oxfords are made of many different colors of leather.
Derbys: Derbys look similar to oxfords in terms of shape, but the main difference lies in the fact that they have an open lace design that lends a much more relaxed and comfortable appearance.
Brogues: Brogues are shoes for those who want detailed and decorated men formal shoes. Brogues have a segmented appearance, and these segments are decorated with a patterned texture. There are full brogues as well as brogues with patterns only on the toe or the sides.
Boots: Boots are large, sturdy shoes that have a multi-purpose role to fulfill. They go above the ankle and have a much more imposing and larger look than regular dress shoes.
Choosing the right pick:
Great, now you know what kinds of men's formal shoes are available to you. Now, you just put them together with your office clothes and voila! But wait, this is the important step! First, you need to understand what kind of clothes you want to wear to the office. Here is a quick guide to the choices in formal attire. Matching your shoes to the kind of clothes you are wearing is what will set you apart. Even if you buy the best formal shoes, unless they are put together properly in the right look, you will never be able to enjoy the sensation of turning heads.
The first thing you need to watch for are colors. This is a simple process. There are many palette guides and online tutorials that can show you the best color combinations for shoes and clothing. Secondly, you should also observe the fitting of your pants and dress. If your trousers are slim fit or a little above the ankle, you should go for lace-up shoes like oxfords and brogues. Boots look good when you are wearing a more traditional fit of trousers with larger flared bottoms.
Combining everything you have learned, you too can pick the perfect pair of men's formal shoes for yourself. Office attire can be a chore, but picking the right shoes for yourself will always make your life easy and a little more dapper!
How to Choose the Right Formal Shoes for Your Office Outfit
was last modified:
December 6th, 2021
by