Benefits And Methods To Apply Castor Oil For Eyebrows
/
Nowadays every woman is obsessed with a thicker eyebrow. If you too want to have dark and thick eyebrows, then you should apply castor oil to your eyebrow. Regular use of castor oil on the eyebrow will definitely allow you to have a denser eyebrow. You will see the difference in just 10 days of using castor oil for eyebrows. Castor oil for eyebrow and hair growth is a boon.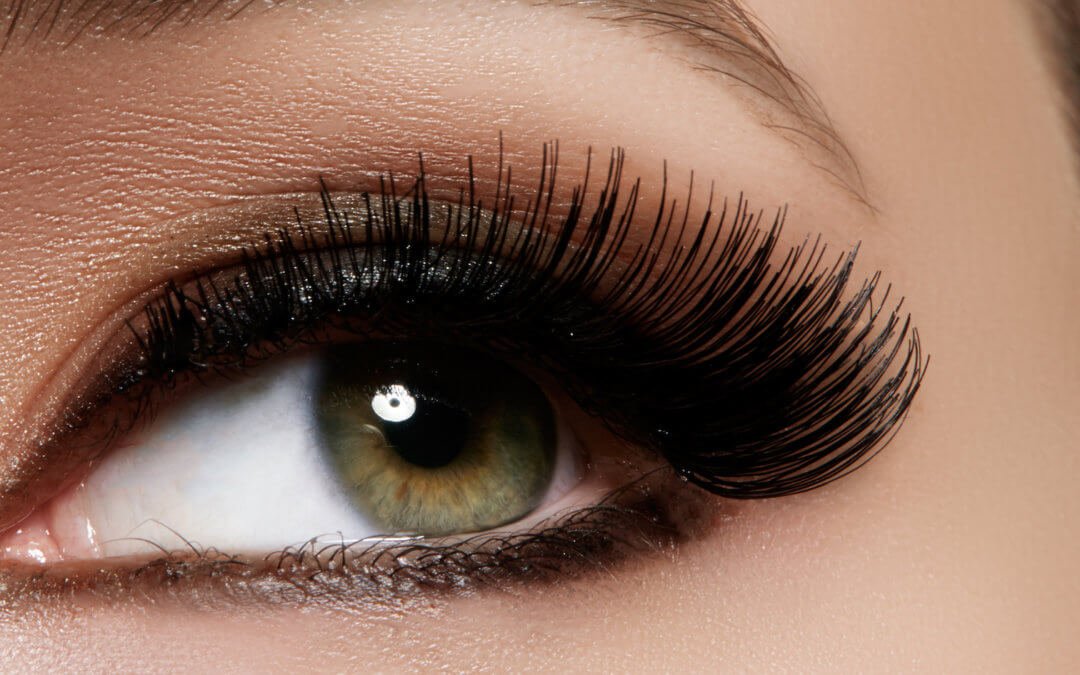 Benefits & Methods Of Using Castor Oil For Eyebrows
Here are the benefits along with the methods to apply castor oil for eyebrows. Check out the benefits and methods to apply castor oil for eyebrows.
Castor Oil & Coconut Oil:
Castor oil is a very effective solution to make eyebrows dense. It foils the eyebrow's hair growth and makes the hair strong and thick. On the other hand, Coconut oil strengthens the eyebrows hair.
The Lauric acid present in coconut works like antimicrobial and keeps the hair infections away. Damage from this also stops and helps to increase eyebrows and increase the thickness of eyebrows.
How to Use:
Take 1 teaspoon castor oil and 1 teaspoon of coconut oil

Mix both the oil well

Take the mixture at your fingertips

Now put fingers on eyebrows

Massage for a few minutes after applying the mixture

Then leave it like this for at least half an hour

After half an hour, wipe with hot water

Apply this mixture daily at least for six months to see a visible change in your eyebrow
NOTE:

Pure castor oil can make irritation and rashes. If you are allergic to castor oil then be sure to do a patch test before using it.
Castor Oil & Olive Oil
We all know the benefits of castor oil for eyebrows. However, olive oil is also effective in thickening the eyebrows. Let's see how castor oil and olive oil can be used to get a thicker eyebrow at home.
How to Use:
Take ½ teaspoon of castor oil and ½ teaspoon of olive oil

Mix both the ingredients well

Take the mixed oil at your fingertips

Then place this oil on eyebrow

Massage for a few minutes after applying

Now for some hours leave this mixed oil on the eyebrow

Now wash it with face wash and water

Make sure to use this oil once a day to see the results within a few weeks.
NOTE:

Olive oil contains vitamin A and vitamin E which helps in increasing hair. Vitamin E nourishes the hair while vitamin A stimulates the production of new hair.
Recommended Articles :- 
Amazing Methods To Use Coconut Oil For Eyebrows
Amazing Benefits Of Eating Ghee On Our Health
Know The Amazing Benefits Of Ghee On Hair Overnight
Check Out Some Of The Amazing Cow Ghee Benefits For Skin
Castor oil & Aloe Vera Gel:
The combination of castor oil and Aloe Vera is best for both hair and skin. Aloe Vera contains a component called Protolithic Enzymes, which helps to thicken the eyebrows hair.
How to Use:
First, cut aloe Vera from the middle

Now remove the gel from the leaf

Take 1 teaspoon of castor oil

Mix the castor oil and Aloe Vera gel well

Apply this mixture on the eyebrow

Massage for a few minutes after applying till the mixture is completely absorbed

Now leave the mixture like this for half an hour

Apply this mixture 4-5 times a week
NOTE:

You can also store the mixture in an airtight jar. You can keep the mixture in the refrigerator for 1 week.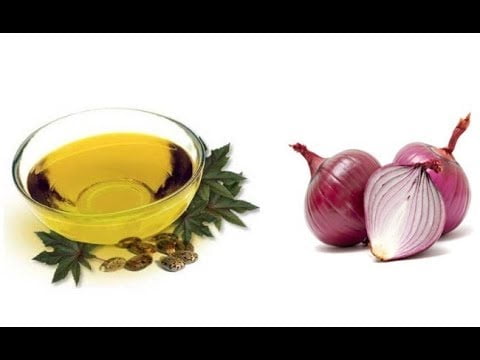 Castor Oil & Onion
Both castor oil and onion is good for hair growth. Onion and castor oil for eyebrows work wonder. The onion is rich with sulfur, which protects the eyebrows from breaking down and stimulates them to grow.
How to Use:
Take 8 to 10 drops of castor oil and a little onion

Firstly, chop the onion

Then put the pieces of onion in the mixer and prepare a paste

Now filter this paste, so that the juice comes out

Now use the mix all the ingredients together

Apply the mixture on your eyebrows with the of your fingertips

Leave it for about an hour

Then, to clean the eyebrow, take a lemon juice on cotton wool and take the onion juice from the eyebrow.

Apply this mixture at least twice or thrice a week
NOTE:

To clean the onion scent, it is important that you use lemon juice in the mixture.
Benefits And Methods To Apply Castor Oil For Eyebrows
was last modified:
February 23rd, 2019
by