There are Several Good Reasons to Raise Your Credit Card Limit- Know More Here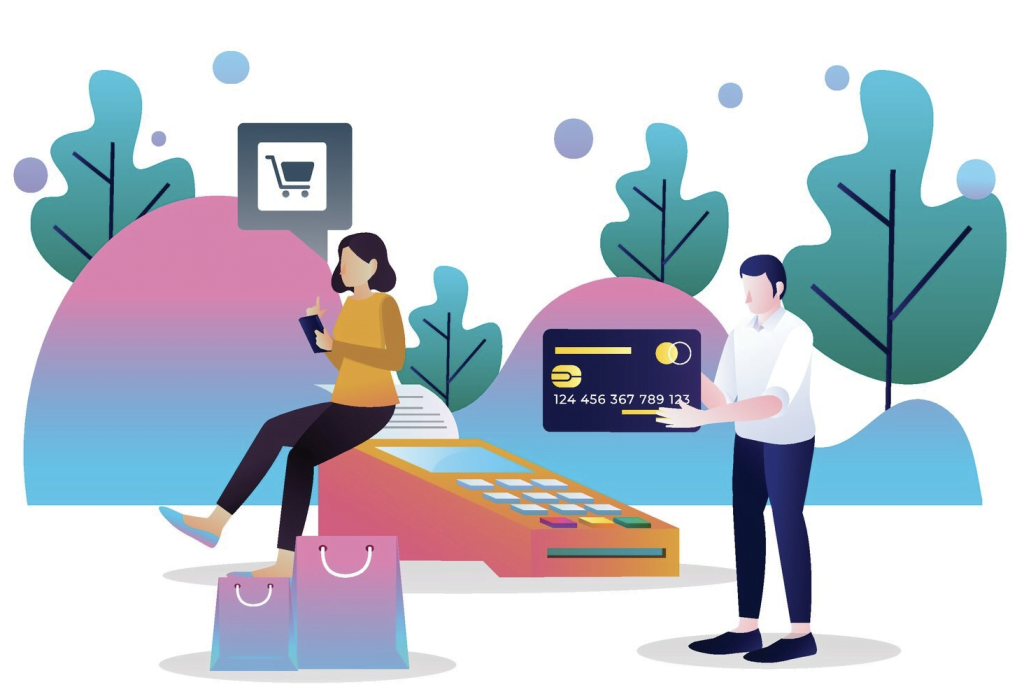 When you apply for a credit card, the issuer assigns you a credit limit after reviewing certain factors like your credit score, age, and income level, among others. The maximum amount that you can borrow using your credit card would be restricted to the credit limit assigned to you.
One of the good things about credit limits is that they don't remain the same. As you continue to use the card and repay your obligations on time, card issuers may give you the option to raise your credit limit.
Here are some compelling reasons to opt to increase the limit on your credit card if you are eligible.
It Makes Large Purchases Easier
This is the most obvious benefit that you get to enjoy when you raise your credit limit. The more your credit limit, the more the purchases that you can make using your card. For instance, with a credit limit of just ₹50,000, you may not be able to purchase the refrigerator or the television that you've been eyeing for a while.
Increasing your credit card limit to around ₹1 Lakh may make the purchase well within your financial capacity, even if you may have to make a small down payment.
It Can Be Helpful During an Emergency
Credit cards are not just useful for purchasing electronics or consumer durables. They can also be used to cover your day-to-day and emergency expenses. For instance, it can be handy if you need to undergo an emergency medical procedure and you don't have enough cash. You can use your credit card to pay for the treatment and repay it at a later point.
However, this can only be possible if you have a sufficiently high credit limit. You can place a request for a credit limit enhancement with your card issuer.
It Can Bring Down the Credit Utilisation Ratio
Financial experts recommend keeping your credit utilisation ratio below 30%. A lower credit utilisation ratio has a positive impact on your credit score. However, if you have a low credit card limit, you may quickly find yourself touching credit utilisation of 60% to 80%, which will adversely affect your credit score. You can avoid this issue by increasing your credit limit, which, in turn, could lower your credit utilisation ratio.
For instance, say your current total credit limit is ₹50,000 and you use up around ₹30,000. This puts your credit utilisation ratio at around 60%, which is too high and can bring down your credit score.
Now, say that your card issuer gives you the option to raise your total credit card limit to ₹1 Lakh. Your credit utilisation ratio would fall to just 30%, which is the recommended level. This not only leaves you more room to spend but can also have a positive impact on your credit score.
It Allows You To Earn More Rewards 
The greater the credit card limit, the more you can use it to pay for products and services. And the more you use your card, the greater the rewards you earn. So, by raising your credit card limit, you can eventually make your credit card more rewarding to use.
That said, if you're planning to use your credit card more often, make sure you keep an eye on the credit utilisation ratio. Also, ensure that you repay all your debt obligations in full and on time. Failure to do so can cause a significant drop in your credit score. This will eventually make it harder to obtain loans or other credit facilities in the future.
How to Increase Your Bajaj Finserv EMI Network Card Limit
You may be wondering how to increase the Bajaj Finserv EMI Network Card limit if you own this card. Typically, with this card, you get a limit of up to ₹2 Lakhs. You can log into the Customer Portal of Bajaj Finserv to check your current limit. The credit limit is subject to increase based on the revisions in the credit policy.
So, if your credit limit is currently, say ₹1 Lakh, it may increase if the credit policy has been revised. Thereafter, you can log into the Customer Portal of Bajaj Finserv again to check if your credit limit has been increased.
Conclusion
So then, should you raise your credit limit if your card issuer gives you the option to do so? Absolutely. As you can see, there are several advantages that you get to enjoy by opting for an increase in the limit.
That said, in addition to credit cards, even EMI Network Cards are eligible for credit limit increases as long as you have a good and timely repayment history. Wondering how to increase your Bajaj Finserv EMI Network Card limit? As outlined above, simply log into the Customer Portal of Bajaj Finserv using your credentials to check if you're eligible for a higher limit.
There are Several Good Reasons to Raise Your Credit Card Limit- Know More Here
was last modified:
April 25th, 2023
by