The Latest Match Result: Mumbai City vs. Odisha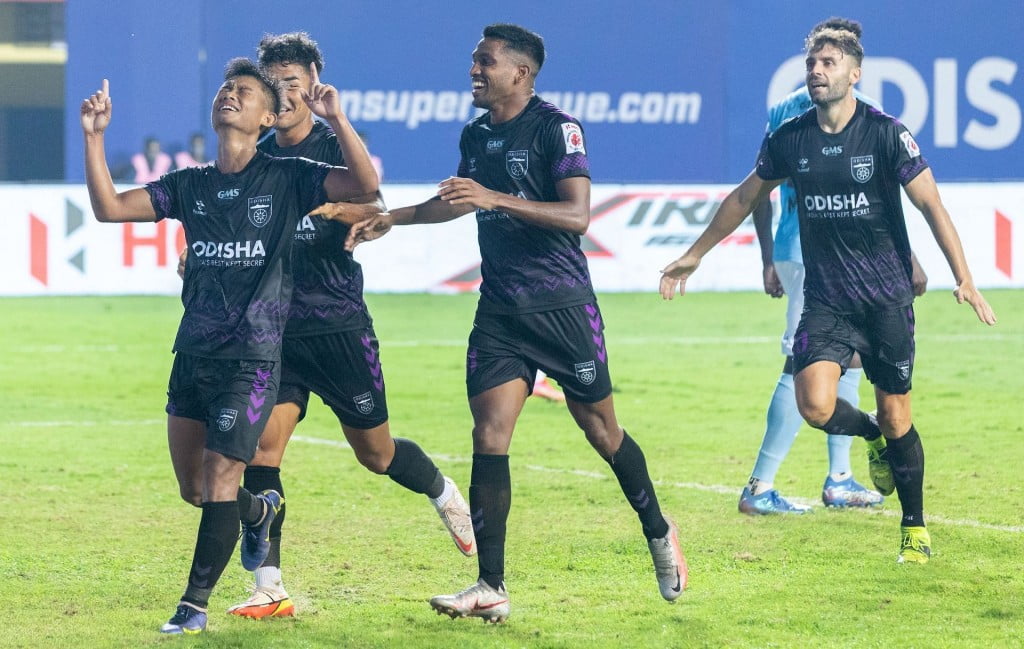 Get the Indian super league updates with FScore. A great way to keep up to date with all soccer events is to follow them on FScore. You can add your favorite games to the "My Games" tab and view the results at any time convenient for you, anywhere in the world.
Mumbai City's defense looked weak in the last two matches before the game against Odisha. First of all, this was noticeable after the defeat against Kerala Blasters and a 3:3 draw with North East United. Odisha, in turn, suffered a heavy loss to Hyderabad the previous day in their last match, highlighting that they lost form after the first few games when the team did almost everything that wants on the field and looked great.
In the last five meetings before this game, the teams had such a result – Mumbai City three losses and two drawers, and Odisha one win, three losses, and one draw.
All fans could watch live soccer score Mumbai City vs. Odisha on FScore without delays online with an internet connection.
On Monday, January 3, Odisha and Mumbai City teams met in a football match as part of the Indian Super League. Before the game, the teams' head coaches stated that none of the teams had any injured players.
It is also worth noting that Mumbai City was the favorite of this meeting because of the position in the standings and the record of personal meetings between the teams. Mumbai City has seven wins against Odisha's four wins, and the teams have three draws in their last 14 meetings. Last season, Mumbai City won twice against the opponent, with a score of 2:0 and 6:1.
The game on 03.01 was somewhat unpredictable, as Odisha scored a landslide victory with a score of 4:2. The main referee of the match was R. Venkatesh. Aridai Cabrera, an Odisha player, put his team ahead in the fourth minute. This score was maintained until the 10th minute of the match, after which Ahmed Jahouh equalized the score. And on 37 minutes, Igor Angulo puts Mumbai City ahead. After that, a fierce struggle for the ball began on the field, which led to the fact that the two teams received 23 fouls and two yellow cards per team. And only on 70 minutes Odisha's player Jerry Mawihmingthanga scored a goal and equalized the score in the game (2:2). And on 76 minutes, Jerry Mawihmingthanga scored a brace and put Odisha ahead. Jonathas scores another goal for Odisha, and the match ends with a 4:2 score. The Odisha team scored a landslide victory over Mumbai City with a score of 4:2 in 95 minutes' game.
Both Teams Player Ratings
Starting lineups for the match Mumbai City vs. Odisha 01/03/2022
Mumbai City
13

M. Nawaz

2

R. Bheke

25

M. Fall

4

A. Ranawade

23

V. Dakshinamurthy Substituted to M. Dessai (62′)

7

Cássio Gabriel Substituted

to B. Inman (80′)

10

A. Jahouh

11

R. Fernandes Substituted to G. Singh (80′)

45

L. Ralte

17

Igor Angulo Substituted to Ygor Catatau (71′)

29

B. Singh
Head Coach of the team – D. Buckingham
Odisha
30

K. Singh

4

Héctor Rodas

3

Víctor Mongil Substituted to Jonathas Substituted 80′)

22

H. Antonay

36

S. Panwar

10

Javi Hernández Substituted to D. Lalhlimpuia (90+1′)

48

I. Vanmalsawma Substituted to P. Ramfangzauva (54′)

17

J. Mawihmingthanga

11

N. Sekar

24

M. Thoiba Substituted to Lalruatthara (63′)

7

Aridai Cabrera Substituted to Liridon Krasniqi (54′)
Head Coach of the team –  Kiko Ramírez
In total, the teams made 25 shots on goal, Mumbai City – 16, and Odisha – 9. Of these, Mumbai City hit the target eight times, and Odisha 4. Remarkably, all four shots from Odisha on target were assists. Possession was on Mumbai City's side, with the team holding the ball consistently in midfield, giving them 61% of possession. Also, high-quality possession of the ball affected the statistics of passes. Mumbai City made 450 passes with 86% accuracy, while Odisha 290 with 74% accuracy. The teams had an equal number of offsides in the match, 2 for Odisha and 2 for Mumbai City. However, Mumbai City had more corners – 4, and Odisha – 3.
Score of Soccer Matches
Besides Mumbai City vs. Odisha, on the FScore website, you can follow Indian super league games and other tournaments and championships of various sizes. We bring to your attention the best and most popular disciplines in India, such as soccer, cricket, and e-sports. Predictions for future matches and comparing odds from the best and trusted bookmakers.
FScore is primarily free real-time statistics and live soccer score.
A very easy-to-use site will help each user find the desired section or game without problems. By opening the site's main page, the fan will be able to find a navigation menu that will help them navigate. In addition to such tabs as Today's games and Live, all users will be able to see the results of past games and see the schedule of future ones. This is very convenient since the necessary matches can be added to My games and track the events that interest you the most. For example, you can see the current score of the game and the number of shots on goal online in just one minute using one-click anywhere in the world.
Also, using FScore will be convenient for those who like to bet, as the site will offer you only the highest odds from the most reliable bookmakers, which you can switch to with one click. For beginners, the site will provide match predictions with the most accurate statistics that will help you choose a bet for the best outcome.
The Latest Match Result: Mumbai City vs. Odisha
was last modified:
January 25th, 2022
by