Six Interesting Facts About Employee Engagement
/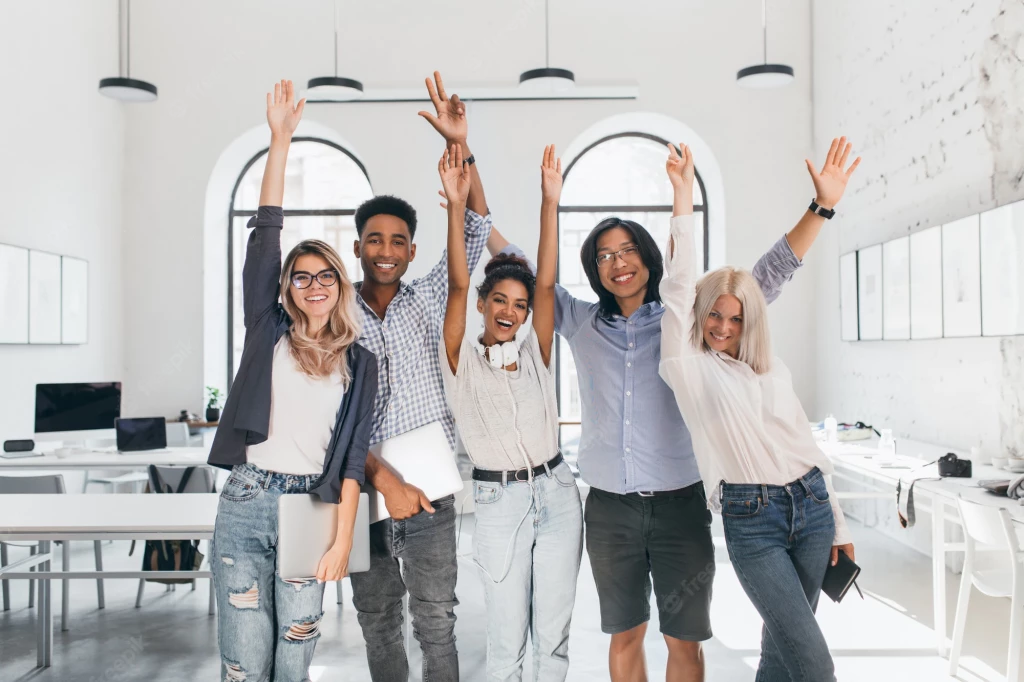 According to Gallup's 2022 Global Workplace Report, levels of employee stress are at an all-time high. Worse still, hope among workers has declined most significantly in two regions, South Asia and Europe. What does this mean for British employers? Essentially, the survey indicates that nearly every organisation in the UK needs to up its game in terms of employee engagement. After all, with relatively high levels of employment in the country, now is as good a time as any for workers to find a new employment opportunity elsewhere. Of course, this won't necessarily mean that they end up being more or less engaged when working for another organisation. It will, however, cause a recruitment and retention cost for the firm they leave behind.
As such, it is better to make your workplace a more inviting and engaging one in the first place, something that numerous businesses, charities and government departments are already trying to do, of course. What do the latest statistics tell us about how to get this right and which pitfalls will it be best to try and avoid? Read on to discover some valuable insights into the state of employee engagement in the workplace these days.
The UK's Employment Engagement Score Is Low
Based on six different engagement metrics, UK workers score a lowly 45 per cent in terms of employee engagement. This compares to 54 per cent in France, 56 per cent in Australia and 60 per cent in the United States. According to WorkBuzz, a leading online employee engagement platform, measuring their organisation's scores with engagement is the first step businesses need to take to turn this sorry situation around. In other words, it is only by understanding the scope and the nature of the problem that senior executives of British-based firms can make the necessary structural decisions to improve employee engagement effectively.
Companies With Good Employment Engagement Scores Perform Better
According to Gallup's poll, highly engaged companies are at least 20 per cent more profitable than those which are either averagely or poorly engaged with their workforce. In fact, according to another recent survey, firms with highly engaged workers will often score twice as high as other companies in other key performance statistics, such as turnover.
Even Engaged Employees Are Looking at the Job Market
Almost three-quarters of disengaged employees are already looking for new jobs. This might come as no surprise to many HR professionals who deal with these matters through exit interviews all the time. What might be more worrying, however, is that over a third of engaged employees are doing the same. This means that even businesses doing well in terms of workforce engagement still need to do better to bear down on their recruitment and retention costs.
Errors Occur More Frequently Among Disengaged Employees
Employees who are not engaged will make more errors than those who report they are engaged. Of course, anyone is subject to human errors from time to time. The key fact to take on board is that disengaged employees make 60 per cent more errors in the workplace than their engaged counterparts, however. Of course, errors might be relatively inconsequential but they tend to mount up over time, thereby destroying an organisation's productivity, especially when one mistake leads to another.
Absenteeism Is Lower in Organisations With Better Employee Engagement
The most recent data shows that organisations with better employee engagement scores than the average will see fewer days being taken off by employees. This includes days off for any reason, not just sickness. What is astonishing is how much a difference employee engagement makes to absenteeism rates. Therefore, employers should know that in the most engaging workplaces absenteeism rates can be improved by as much as 41 per cent. Put simply, it is common sense to try and improve employee engagement if you want to lower absenteeism.
Empathy Is More Important Than Perks, Employees Say
It might sound counter-intuitive when so many workers are looking for job opportunities with competitors but, according to the survey's findings, employees want to be employed by more empathetic managers than are interested in job perks. Free coffee and snacks, gym memberships and so-called 'duvet days' might all be seen as good perks but as many as nine-in-ten employees say that a management structure that truly understands their needs as human beings counts more than other fringe benefits. Therefore, listening to what your workforce has to say appears to have become more important than ever before when trying to achieve greater rates of employee engagement.
Six Interesting Facts About Employee Engagement
was last modified:
July 22nd, 2022
by