Different investment strategies you should know about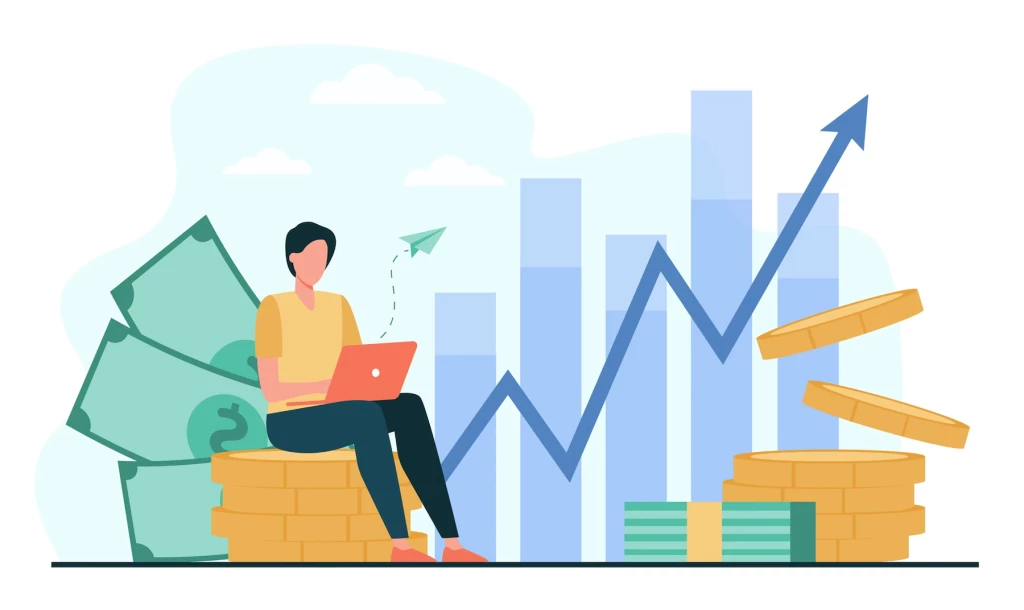 In recent years, the concept of wealth creation has become more and more prevalent. The driving factor behind more awareness about wealth creation is the rise in inflation, which in turn impacts the cost of living. This leads to more spending on household expenses and other expenses as well. If you are someone who emphasises on saving rather than investing, it would be prudent for you to change this mindset. 
If you have a list of goals that you wish to accomplish over time, there are different investment options that you could take full advantage of. However, easy accessibility to these options does not mean quick profits. Understanding how to invest and maximise profits is the main idea. 
Keep reading to know about different investment strategies that you can implement in achieving your goals.
What is an investment strategy?
In simple terms, an investment strategy means the approach that you have towards investing your money. Some individuals might focus purely on stocks, while others might consider a mix of stocks and other instruments. Each of these individuals have their own approach, i.e., their strategy towards investing. Creating your own strategy can help you make money on the basis of your requirements. Do keep in mind that you should never follow or copy other people's strategy, as what might have worked for them will not necessarily work for you. 
What are the different strategies for investment?
Listed below are different strategies to help you create your own investment plan:
Start investing systematically
If you are planning to enjoy long-term wealth creation, going for the stock market can be a smart choice. However, due to the various risks associated with it, investing a lump sum amount into the equities might be risky. You could, instead, start investing in the market systematically. A popular type of investment, known as systematic investment plan (SIP), is a method where you invest small amounts of money over a period of time. Investments are made in stocks or mutual funds of your choice. Advantages associated with SIPs are easy customisation, compounded returns, and potentially greater returns being generated.
Invest as early as you can 
When you start Investing early, your goal of gaining big in the long run gets an added boost. While you might receive different advice from different people about when you should start investing, in reality, investing early on can be highly beneficial for you. As you are earning, you will also get the opportunity to learn from your mistakes once you start investing. Over time, you would become more confident in terms of your approach towards investing. Like every other investor, you might feel overwhelmed. However, you will have the experience to create your investment strategy after some time. 
As we all have different goals in life which we wish to accomplish, investing on the basis of your goals can be a helpful strategy. In this strategy, you invest in options that might help you accomplish your goals. For example, if your goals include something long-term, such as your child's education or something short-term such as a trip abroad, invest accordingly. Select the investment option based on what your goals demand of you. For example, if you wish to purchase a vehicle for you and your family, investing in mutual funds might provide you with the funds you require. Alternatively, if you wish to leave behind a financial corpus for your loved ones in your absence, you can go for a unit-linked insurance plan (ULIP).
There's an old saying: 'Don't put all your eggs in one basket'. In simple terms, it means you should not consider putting all of your time and resources in one thing just because it has been beneficial for you. In terms of investment, you should keep the same approach. Investing all your money in one or a couple of stocks can be risky considering the volatile nature of market. It could help you maximise your returns or could completely wipe out your investment itself. To avoid such situations, you should consider diversifying your portfolio. Instead of going all out in just the stock market, you could choose to invest in other options as well. These options include ULIPs, equity linked savings scheme (ELSS), public provident fund (PPF) and national pension scheme (NPS). Its always beneficial to have a balanced source of income to avoid losing your capital.  
Conclusion
These are some of the strategies that you should implement to get consistent returns while lowering the risk. You can use the investment calculator to understand how much you should invest and what the returns can be, be based on your goals. You can approach an investment advisor to get more information.
Different investment strategies you should know about
was last modified:
October 29th, 2022
by