8 Industrial Painting Tips for Facility Managers
/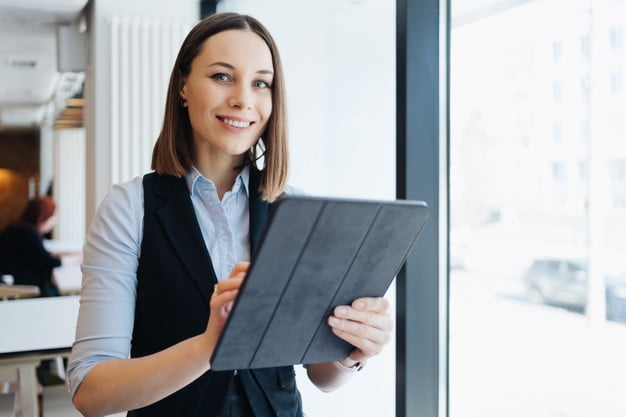 Keeping your industrial facility looking good is important, but that's a lot easier said than done. The most important thing you can do as a facility manager is following the proper steps to make sure you get the best results. Lucky for you, we've got eight industrial painting tips to help make your job as a facility manager a little easier.
Decide on a Budget
The first step to simplifying industrial painting as a facility manager is deciding on a budget. Despite how important it is to repaint your facility once in a while, most facility managers fail to budget for industrial painting. The result is a shortage of money that leads to using low-quality coatings and hiring subpar contractors.
Making sure you have a budget for industrial painting helps protect your facility against the harsh industrial environment. Not only does this make your building look better from the outside, but it also keeps things in better shape.
Make a Plan
Planning is an important part of any painting project, but it's especially important when you're painting an industrial facility. Your plan should take into account surface preparation, using the best coating and taking the time to properly dry and cure the coating after it's applied.
Making a plan for industrial painting means considering humidity levels and temperature changes at the time of painting. From surface preparation to choosing a coating and making sure that the coating dries properly, having a plan is an important part of painting.
Keep Function in Mind
While paint is a great way to make things look better, industrial painting is more about function than aesthetics. Paint plays an important role in protecting industrial machinery and facilities from the rugged industrial environment, which includes lots of dirt and debris. When you're planning an industrial painting project, make sure you're prioritizing function. You can use different colors of paint to mark different areas, helping keep employees safe. There are also coatings that reflect light to help brighten up dark rooms a little more. It's always important to paint with function in mind.
Of course, improving the appearance of your facility is another "function" of paint, so make sure you pick a good color and gloss level for your building.
Prioritize Surface Preparation
As is always the case when painting, surface preparation is one of the most important steps. You can't expect to get a good coat of paint on a poorly prepared surface, so make sure you allocate plenty of time to the preparation side of things. It's important to remove any old paint as well as dirt and dust from any surfaces you're painting. Primer is also a necessary part of the surface preparation process if you want your industrial coating to last as long as possible.
Choose the Right Contractor
Finding a good contractor is always important if you value high-quality work. Choosing a good coating and preparing surfaces will only do so much if you're not having a professional handle the painting. The first thing you want to look at is how a painting contractor does business. How long have they been painting? Are they responsive? Are employees trained extensively?
Just as important as the training is finding a contractor who takes health and safety seriously. Industrial painting can present health risks, so it's important to have somebody who works to protect you, your employees, and the painters.
Choose the Right Coating
Industrial coatings come in lots of varieties, so take some time to research and talk to contractors to find the best coating. Not only is it important to find quality paint, but you also need to choose the right color and gloss level. This will ensure your building looks its very best for years to come. If you're completely unsure which color or coating to choose, a painting contractor can decide for you.
Look at "Green" Options
Being environmentally conscious is increasingly important in today's world. When you manage a facility that significantly impacts the environment already, it's important to find little ways to go green and cut back on pollution. Consider trying a "green" coating that contains fewer volatile organic compounds (VOCs), as these will put off fewer fumes and be better for the environment.
In any case, it's important to keep workers safe from the harsh chemicals found in some industrial coatings. Make a plan that includes which parts of the building will be available at what times, so you can determine the best way to keep everybody working without putting their health at risk.
Consider Curb Appeal
One of the benefits of painting your industrial facility is making it more attractive to passersby. Choosing the right paint color and gloss level means your facility will look professional, and that professional look will last for years to come. While you should also consider the protective properties of the industrial coating you choose, make sure you keep curb appeal in mind when you're planning an industrial painting project and choosing the best coating.
Do You Need Help with Lasting Painting and Coatings for Your Industrial Machinery? Contact the Professionals at Hydro Tech Today
Facility managers have a tough job, especially those who manage larger, more complex facilities. Fortunately, getting industrial painting right doesn't have to be a pain in the neck. When you follow these eight tips, you can perfectly plan and execute an industrial painting project to make sure your facility looks its very best.
If you need help planning the perfect industrial painting project, the experts at Hydro Tech can help. From choosing the right coating to properly preparing surfaces, we do it all. If you're looking for a long-lasting coating for your industrial facility or machinery, call Hydro Tech to learn more today.
8 Industrial Painting Tips for Facility Managers
was last modified:
May 28th, 2021
by