5 Ways to Style Your Pearl Necklace
/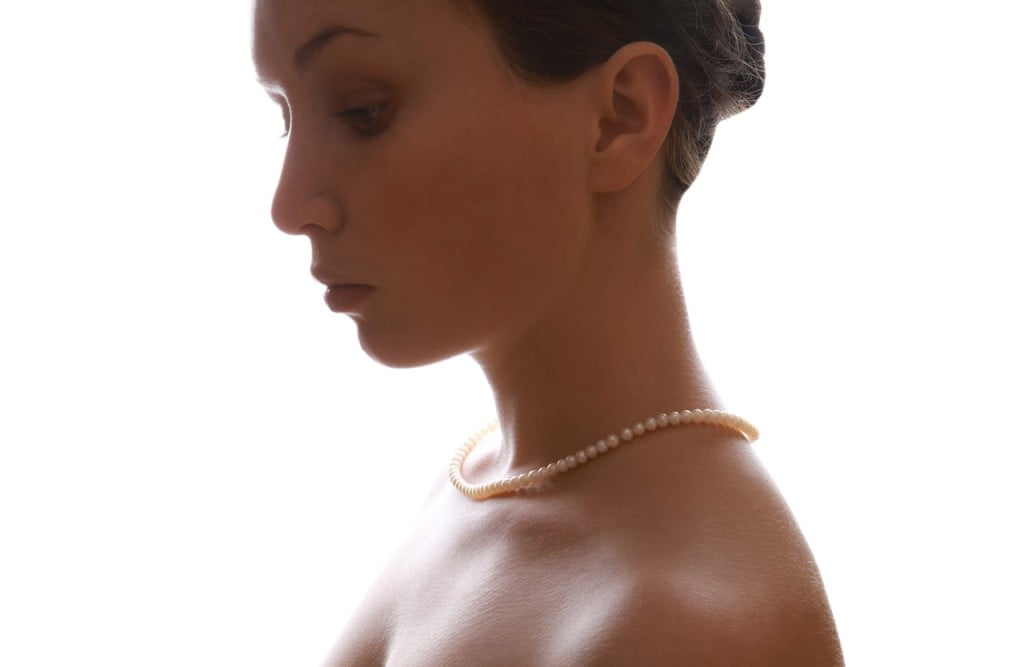 To make a style statement, jewellery pieces are designed as statement necklaces. More often than not, opulent, bigger necklaces are regarded as statement pieces. Curated with a concept or theme in mind, carefully chosen jewellery pieces often make an impact on your overall outfit. The choice, ultimately, is yours, whether the statement for you means ropes featuring gleaming gems of the sea or high-value and solitary pearls. In this article, we will be looking into five ways of styling your pearl necklace. Through classic elegance, mesmerizing lustre, eclectic combinations, color, or minimalism, make your style statement
Shining Iridescence: Evening Ropes & Ropes
While morning occasions typically call for pieces at princess or choker lengths, a single dainty pearl necklace, or a boho-layered necklace, ropes & ropes of pearls are welcomed by a formal gown. You can pair up a set of matching earrings with a layer of many long pearl necklaces to make a statement. Tahitian Black Pearls come in multiple shades from silver to green, copper, and peacock. You can pair these earls with a gown in jewel tones providing the ideal canvas for iridescent-hued statement necklaces. Learn more about styling black pearls here.
Boho-Chic Vibes: Weekend-Ready 
Fully embrace pattern and color with a dress in geometric print and bold hues to get the bohemian vibes. You can pair it with cozy slide sandals. This eclectic mish-mash look is perfect for grabbing brunch or a weekend getaway, for it envisions good times ahead and conveys joy. You can mix and match your necklaces to pair up the chic-boho combo. Begin with a statement necklace that features dazzling jewels including pastel pink and purple gemstones and refined jewels.
Preppy Pastels: Morning Vogue
The exemplary pair for a pink pearl necklace is proper and preppy with a contemporary twist. Pink pearl necklaces are not predictable, but very classy. It is among the most well-known statement necklaces for it not only carries the sophisticated aura of pearls, but also is a pleasant touch, ideal for a classy, yet youthful outfit uniting daytime with dressiness. Pink pearls are perfect for summer. Here's how you style them.
Classic Black & White: Business-Ready
To complete the business-ready semblance, you can count on accessories like a pair of heels that scream power and poise, a formal versatile handbag, and a polished gold way. However, the highlight of your look would be the statement, large pearls. A white pearl necklace is authoritative jewellery that emanates the ultimate power status.
Casula Minimalism: Urban Uniform
When comfort, versatility, and functionality are the priorities, your urban uniform would include a smart-casual jacket, a tee, and jeans. For your urban-chic outfit, you should stick to a neutral palette – beige, grey, taupe, off-white, and denim with a darker hue of black or brown in the mix. Elevate the appearance with a flexible ensemble by pairing with a mother of pearl design or a single pearl necklace. 
Pearl statement necklaces are modern but also classic. They are subtle, yet they shine. Certainly, they have a timeless appeal with their versatility.
5 Ways to Style Your Pearl Necklace
was last modified:
February 1st, 2022
by