Things to keep in mind as a first-time buyer of healthcare insurance?
/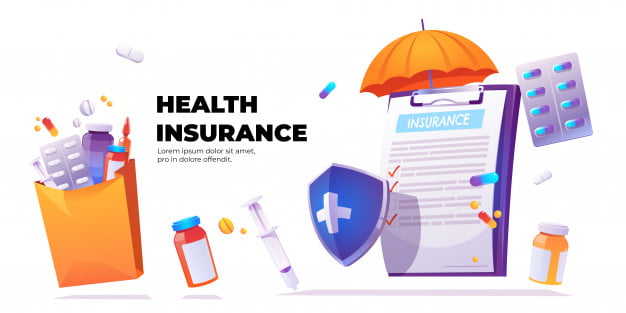 Health insurance is a vital tool in today's times. Medical treatment costs have reached a high pace in the present scenario and are expected to rise further. You should select a sum insured depending upon the capacity of payment of your premium. The higher the coverage, the more is the amount of premium.
Health insurance comes into the scenario at an unpredicted event, such as hospitalization due to diseases or accidents. Usually, the employer's insurance cover will not be adequate, given the rising medical expenses and hospitalization.
It is suggested to go for a health coverage plan to cover all your family members in this context. This plan is known as 'Family Floater.' You can also go for health insurance online as nowadays going digital is gaining prominence.
Mentioned below are various factors that you should keep in mind for a first-time buyer while buying healthcare insurance:
✔  Information about the Members Insured
One can easily explore the best coverage parameters depending on the members' health status to cover under the policy.
✔  Kinds of Policies
Whether you are opting for either individual or a Family Floater policy, it will not make much difference. Both types have their advantages when it comes to insuring a single individual or all family members. Floater options are ideal for a younger family, whereas an individual policy works well for members above 50.
✔  Amount Covered: Sum Insured
Sum insured is one of the most vital factors that you should consider from a long-term perspective. Keep in mind to look at the cost of medical expenses for today and the future, i.e., 15-20 years. Therefore, the sum insured should be chosen in line with the increase in medical treatment.[2]
✔  Room Rent
This factor makes the people pay out of their pocket despite having a medical policy in place. Therefore, one should make sure that the policy which they are purchasing has no restriction towards room rent.
✔  Network of Hospitals
This is yet another essential aspect when it comes to emergency hospitalizations. In case of emergencies, few bother to check whether a particular hospital is included in the network hospitals' cashless list. Thus, one should check the network hospitals in the vicinity for all insurers and identify the one that offers the maximum geographical coverage from an emergency hospitalization view.
✔  Set of Benefits
With the revamping of traditional medical plans, many insurance companies have introduced a host of new benefits that may be taken into account when one shortlists a plan. These benefits may include the restoration of cover amount, free medical check-ups, maternity benefits, and the like.
Read more to learn more about health insurance benefits.
✔  Pre-Existing Illness
This factor arises when an insurer has a historical medical condition and plans to seek coverage for the same while buying a new policy. If there is no such kind of diseases, the amount of investment can be increased. Moreover, the insurance premium would keep increasing with the age.  [3]
Avail Health Insurance for Coronavirus
Now, along with the Coronavirus, we can face certain health, monetary, and related hospitalization issues. It has become difficult for people to get a bed during the time of the Coronavirus. If you are looking for health insurance for coronavirus that covers the treatment of the COVID-19, then do not worry. Numerous health insurance plans are in effect, which can be. Before purchasing it, you must always look at the details judiciously. Two policies are in place:
Corona Kavach: It is a standard coronavirus health insurance plan which is very much essential. It will cover hospitalization costs, home, and daycare treatment, ambulance charges, etc. It will also cover the expense of the medicines related to the disease, doctor's consultation, PPE kit, gloves, masks, which can be incurred during the treatment of Coronavirus. The sum insured can be commenced as per your convenience. You can get the cover not only for you but also for the entire family if you wish.
Corona Rakshak: It is another good plan that takes care of you and your family during Coronavirus. It also bears the entire expenses related to oxygen cylinders, PPE kits, masks, gloves, nebulizers, hospitalization, etc. People starting from 18-65 years of age can get hold of this policy. The premium costs are reasonable, hence one can easily accept them.
Read more to learn about Corona Rakshak policy.
Wrap Up
It is quite evident from this blog that health insurance plays a very vital role, whether it is Health Insurance for Coronavirus or you are obtaining Health Insurance Online. Look no further and get yourself and your family safe and secure in this pandemic era. Stay safe and lead a healthy life without any worries!
Things to keep in mind as a first-time buyer of healthcare insurance?
was last modified:
April 26th, 2021
by