E-reading for bookworms with gadgets like kindle
/
A Kindle is a small electronic hardware device for reading books, which has been developed by Amazon. The device is extremely lightweight and portable. We download music in an iPod or MP3 player and listen to music, like that we can download books on to a Kindle and can read them on it. We have to buy these books as Kindle versions of e-books from the Amazon website. We can also download PDFs of any document, which makes this an ideal way of reading for study and work. We can store up to 1,400 books on the Kindle. It has an automatic bookmark and a built-in Oxford English Dictionary. Gadgets like kindle have been ruling the global market and have won many bookworms hearts who just can't get over their passion for reading.
We all now have smartphones and tablets that can pretty much do everything, but the display which comes on these devices are not suitable for our eyes and cause eye-strain. Gadgets like Kindle are designed only for reading purpose that does not harm our eyes as much as smartphones or tablets can do. Gadgets like Kindle are also called ebook reader.
Gadgets like Kindle are single-purpose devices but some of them offer extra features like web browsing. But we should be aware of that, gadgets like Kindle have technical limitations, and they are not meant to give anything more than the pleasure of reading.
While the prices are decreasing it's a great time to buy gadgets like Kindle or an ebook reader. As you can see, Amazon's Kindle is a perfect choice for many people but it is not the only choice. Here is some ebook reader that you can consider when shopping.
Some Gadgets like Kindle are:
Here is some ebook reader you can make the consider when shopping. These are…
Amazon Kindle Paperwhite E-Reader 
Kindle Paperwhite is feature-packed and an affordable ebook reader in the Amazon's Kindle series. This device is available in two color variant, black and white. It also comes with a well-built ergonomics. The tablet is light-weight, which perfectly serves the cause it's meant for. It sports a 6-inch high-resolution display with 300 PPI pixel density.
It has 4gb of internal storage, which is sufficient for reading lovers. This device can be fully charged from 0 to 100 in under 3 hours, and the device battery expected to last for weeks on a single charge.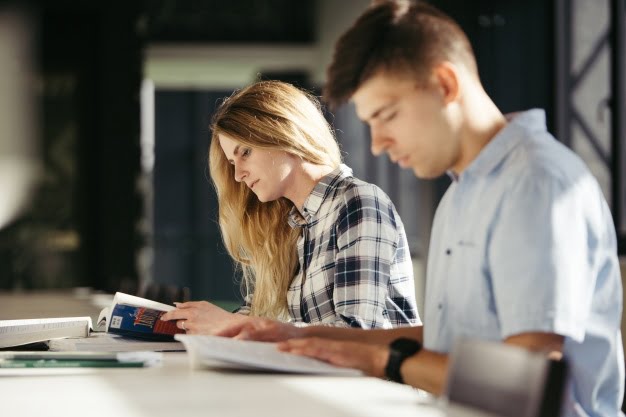 Amazon Kindle Voyage E-Reader
Amazon Kindle Voyage is one of the best devices in the Kindle series with tons of additional features when compared to other Kindle devices. The device also comes with a 6-inch display and 6 LEDs to bolster the device's screen. It has an adaptive light sensor, which manages the brightness as per the environment's lighting conditions and soothes the reading experience. While reading Kindle Voyage users don't have to turn the pages they can just force press the page to turn the page.
Amazon Kindle Oasis E-Reader
This is one of the highly-speeded device from the Kindle series, and comes with physical buttons to effortlessly manage the device. This device comes with a 6-inch high-resolution anti-glare display with adequate brightness levels to accommodate reading. The device comes with tons of ebooks access from the Kindle store, and 4GB of inbuilt storage.

Kobo Aura ONE E-Reader
Kobo Aura ONE is one of the hot-selling premium ebook reader from the manufacturer. Although the device expensive it still worth every penny you're gonna spend on it. This device sports a 7.8-inch Full HD display with 1872×1404 pixels resolution. The display of the device is sharp, crisp, and provides the essential levels to reader's comfort. The ebook reader comes with 8GB internal storage, which pretty much sufficient.
Kobo Aura H2O 
 Kobo Aura H2O is the waterproof e-reader which is it's plus point. it's got a bigger display, solid built-in lighting, and speedy performance. The big thing is that it is both waterproof and sandproof.
E-reading for bookworms with gadgets like kindle
was last modified:
October 8th, 2018
by