Which Is The Best Bank To Open Demat Account
/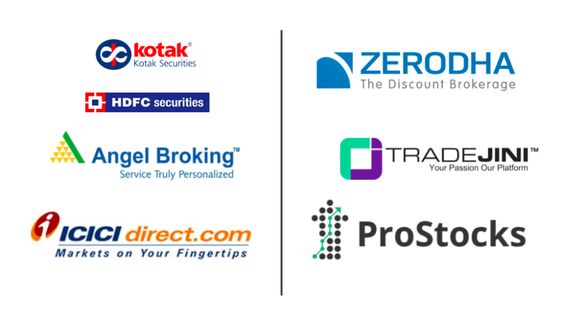 If you want to invest in the stock market then the Demat account must be opened. But many people do not understand Demat Account. After all, why do they have to open a Demat account despite having a savings account? And will there be a charge to open this Demat account? And also, which is the best bank to open Demat account? All these questions are valid because, in the beginning, it is a little difficult to understand Demat Account. But I will try to explain all about the Demat account in this post below
What IS a Demat Account?
The facility of holding shares electronically is called Demat. In India, shares and securities are electronically placed in a dematerialized i.e. Demat Account. Shareholders do not keep shares in physical form i.e. share certificates printed on paper. For this, a Demat Account is opened by going to the broker.
A Demat account is similar to our bank account, which we use to hold shares and other securities. The way we keep money in a bank account, in the same way, we keep shares in a Demat account. The only difference is that in the bank account we do the transaction of money and in the Demat account we do the transaction of shares.
In all share transactions, the Demat account number is written so that electronic settlement can be done for the purchase and sale of shares. For any type of share transaction, the shareholder is required to have a Demat account. But do you know which is the best bank to open Demat account? Know all about Demat account here
Demat Account Opening Charge
It is not a big deal to open a Demat account, you can open a Demat account with a simple Charge. The normal fees for opening a Demat account varies between Rs 300-700. But many Depository Participants do not even take money from you for opening a Demat account and free you to open a Demat account.
But along with the fees for opening a Demat account, you may have to pay any other charges. Like Annual Maintenance Fee, it is charged from you to maintain and maintain your account.
Transactions Fee This is taken from you according to the transactions that happen on your Demat account. It is possible that this charge can be taken according to you according to the % or according to the discount and apart from this, there can be many other charges also.
Bank Demat Account Charges (3-in-1 Account Charges)

Broker
Demat AMC
Acct Opening Fee
Brokerage (Eq Delivery)

ICICI Direct

₹700 from 2nd year onwards

₹0

0.55%

HDFC Securities

₹750

₹999

0.50%

Kotak Securities

₹600

₹750

0.49%

Axis Direct

₹650

₹900

0.50%

SBI Securities

₹350

₹850

0.50%

IDBI Capital

₹450

₹500

0.50%

Yes Securities

₹500

₹999

0.45%
Which Is The Best Bank To Open Demat Account?
SEBI (Securities and Exchange Board of India) has given two organizations the responsibility to open a Demat account NSDL or CDSL. It is the Register Depository Participant (DP) in both the organizations that can open a Demat account. Apart from these, no other Demat account can be opened.
We call NSDL (National Securities Depository Limited) or CDSL (Central Depository Securities Limited). Both these organizations have more than 500+ DP registers, any of which we can open our Demat account because all DPs will be accountable to SEBI irrespective of whether you open your account with any DP.
There are many Depository Participants in the market with whom you can open your Demat account, some of which are names like Reliance Money, Share Khan, Zerodha, Angel Broking, Kotak Securities, Motilal Oswal.
NOTE:
In today's time, all banks also provide this facility but their Charge is also higher.
More Recommended Articles :-
Which Is The Best Bank To Open Demat Account
was last modified:
August 2nd, 2020
by