Know About NPS | Which Bank Is Best For NPS
/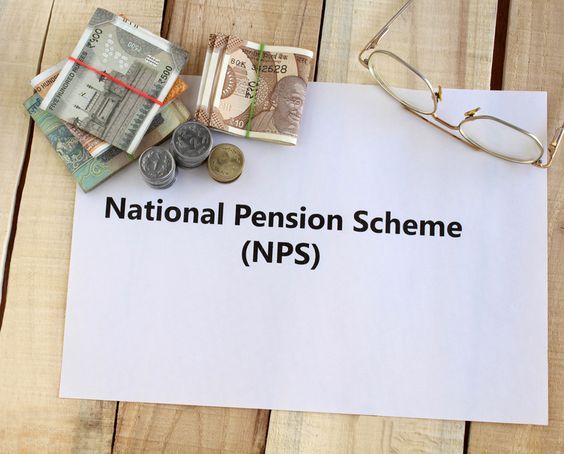 There is good news for the National Pension System (NPS) subscribers. Soon, you can get an option to invest in NPS through SIP (systematic investment plan) like a mutual fund. SIP in NPS will work in the same way as in mutual funds. SIP is a system in which the investor can ask his bank to debit a certain amount at the time fixed for investment. But do you know what is NPS, how does it work, or which bank is best for NPS? If you don't know then follow this post and know all the required details
What Is NPS?
The National Pension System i.e. NPS is a government retirement saving scheme, which was launched by the central government on 1 January 2004. This scheme is compulsory for all government employees joining after this date. Since 2009, the scheme has also been opened to people working in the private sector.
Now any employee working in the government, as well as the private sector, can join this scheme on their own free will. After retirement, employees can withdraw a part of the NPS and from the remaining amount can take an annuity for regular income after retirement.
There are two types of NPS accounts. These two types of NPS account are
What Is Tier-I And Tier-II Account In NPS?
There are two types of accounts in this scheme. Tier 1 and Tier 2. Each Subscriber is provided with a Permanent Retirement Account Number (PRAN), which has a 12-digit number. This number is used in all transactions.
Tier 1 Account:
It is mandatory to open this account. Whoever is depositing the amount in this account, cannot withdraw it before retirement. When you go out of the scheme, only then you can withdraw its amount.
Tier 2 Account:
Any Tier 1 account holder can open this account and can deposit and withdraw money at his / her choice. This account is not mandatory for everyone. It depends on your wish.
How to Open NPS Account:
The government has made point of presence (PoP) across the country, in which NPS accounts can be opened. Almost all the government and private banks in the country have POP.
You can also reach the point of presence through the website of the Pension Fund Regulatory and Development Authority (PFRDA) or just click here. An account can also be opened in the nearest branch of any bank.
Eligibility Criteria for NPS:
Any Indian citizen who is between 18 and 60 years of age can join it.

It is necessary to follow the Know Your Customer (KYC) rules to join this scheme.
Documents Required For Opening NPS Account:
These are the documents required to open an NPS account
Identity proof

Address proof

10th-grade certificate or Birth certificate

Subscriber Registration Form
Benefits Of NPS
Some of the benefits of the National Pension System (NPS) are:
It Is Transparent
National Pension System (NPS) is a cost-effective and transparent system in which the contributions of pension are capitalized in the pension fund systems and the member will be capable of knowing the worth of the asset on day to day basis.
It Is Regulated
National Pension System (NPS) is controlled by the Pension Fund Regulatory & Development Authority, with clear investment standards and consistent monitoring and presentation review of account managers by the National Pension System (NPS) Trust
It Is Portable
Each member is recognized by an exceptional number as well as has a distinct PRAN which is transportable i.e., will be the same even in case an operative gets relocated to any other workplace.
It Is Simple
All it takes you to do is just to open an NPS account with your nodal office as well as get a Permanent Retirement Account Number (PRAN).
Do You Know Which Bank Is Best For NPS?
I think this is the silliest question to ask which bank is best for NPS. NPS or National Pension System is a government scheme that provides similar facilities in almost every bank. So, if you really want to know which bank is best for NPS then you must be thinking of the interest rate of different banks. Well, here is the list of interest rates of banks for NPS
Best NPS Tier-I Returns

Pension Fund Manager Bank Name

Returns

6-month
1-year
3-year
5-year
HDFC Pension Fund
9.16%
9.56%
14.72%
11.90%
UTI Retirement Solutions
7.71%
8.77%
13.50%
11.85%
SBI Pension Fund
8.26%
9.73%
13.49%
11.38%
ICICI Pension Fund
9.56%
9.30%
13.11%
11.12%
Kotak Mahindra Pension Fund
9.30%
9.28%
13.00%
11.12%
Reliance Pension Fund
7.51%
9.15%
12.05%
10.32%
LIC Pension Fund
7.07%
8.13%
11.86%
10.22%
Aditya Birla Pension Fund
6.22%
7.12%
NIL
NIL
Best NPS Tier-II Returns

Pension Fund Manager Bank Name

Returns

6-month
1-year
3-year
5-year
HDFC Pension Fund
9.20%
9.47%
14.87%
11.50%
UTI Retirement Solutions
7.54%
9.39%
13.66%
11.96%
SBI Pension Fund
8.24%
9.71%
13.50%
11.39%
ICICI Pension Fund
9.64%
9.32%
13.16%
11.14%
Kotak Mahindra Pension Fund
9.29%
9.54%
13.03%
11.12%
Reliance Pension Fund
7.34%
8.94%
12.08%
10.32%
LIC Pension Fund
6.83%
8.51%
11.74%
8.97%
Aditya Birla Pension Fund
5.81%
6.61%
NIL
NIL
More Recommended Articles :-
Know About NPS | Which Bank Is Best For NPS
was last modified:
August 1st, 2020
by