A Look Into the World of Au Pairs
/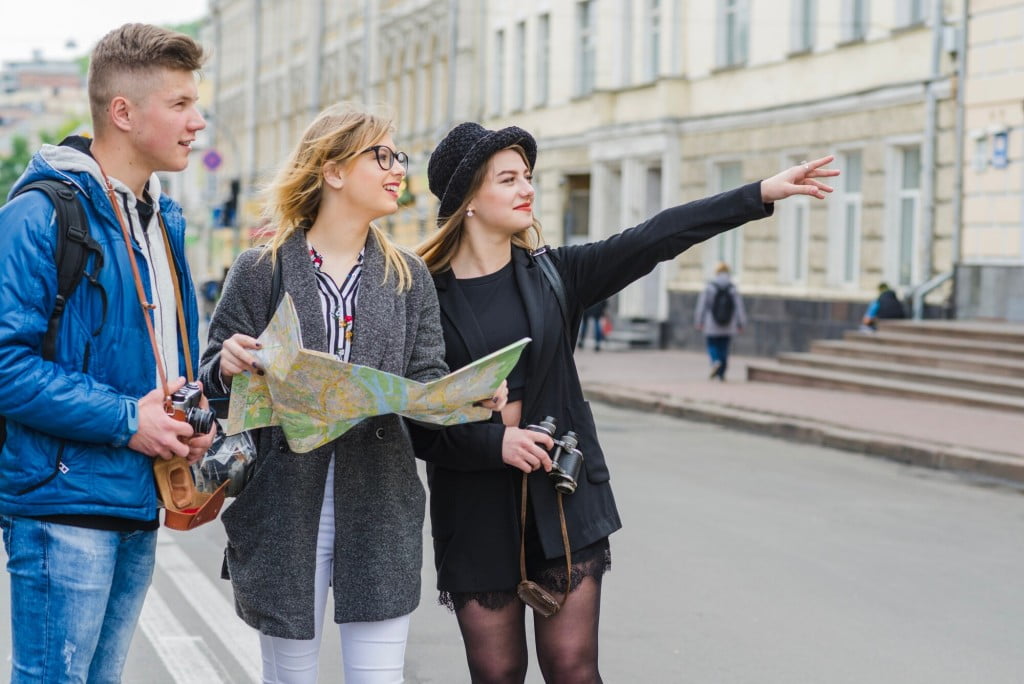 There are many ways to become a part of the au pair world. Some include tutoring, driving, communication with children, and learning French.
Child Care
So what is an au pair meaning? A young person (female or male) between the ages of 17 and 30 who resides with a local Host Family and gains knowledge of their language and culture in exchange for assistance with childcare obligations is known as an Au Pair. An au pair receives housing, daily food, and pocket money for other costs. To determine if the Au Pair experience is the correct program for you, read about the benefits and drawbacks of the program.
The Au Pair Program is a cultural exchange program that allows young people worldwide to live and work in the United States. They help care for children in their host family's homes.
There are many different types of au pairs. Some are full-time childcare providers. Others are part-time caregivers. Depending on the host family, the au pair's hours will vary. Generally, they will provide 45 hours of child care per week. However, some countries set limits on how much they can work.
In addition to providing child care, au pairs teach their host children about the culture and language of their home country. Children can learn about holidays, songs, and their native language.
An au pair can also help with light housework. They do laundry, prepare meals, and assist the host family with everyday tasks.
Tutoring
Tutoring Au Pairs can be an extremely rewarding experience. It can be a great way to help with children's homework, give them a new language experience, or even facilitate academic performance. But before you take the plunge, make sure you have a few important factors in mind.
One of the first things you need to do is figure out the type of program you will be a part of.
Depending on your specific needs, there are many different ways to go about it. However, it's a good idea to pick a site that provides multiple avenues for various options. In particular, you'll want to find a company that works with the type of school you intend to attend.
Driving
When you become an Au Pair, you will need to learn how to drive a car in the USA. This is a skill you need to have to help you do your job well and make your host family's lives easier. There are many resources available to assist you.
You can take an online course or enroll in an in-person training class. Some states offer practice tests, but this is only sometimes the case. An online course may be the best bet if you're an Au Pair that stays home with your kids.
You'll need to ensure your home country's driver's license is valid. You will not be allowed to drive in the state if it is expired. Also, some auto insurance companies will not accept an Au Pair with an international driver's license.
One way to prove your driving skills is to pass a real test. However, you'll need to be honest with your Host Family about whether or not you have the skills needed to get a license.
As a result, it's a good idea to learn as much as possible before arriving. The more you know, the better off you'll be. Ask your host family about the local traffic laws and driving requirements.
Communicating with Children
The ability to communicate effectively is a key component of an au pair's success. Communication is necessary for an au pair to understand their host family and the tasks they need to accomplish. Good communication also helps the au pair understand the needs of the children they are paired with.
A good au pair will have a weekly plan and schedule in place. This may include driving the host family to work, school, or vacation. Another option is to hire a friend who is experienced in driving.
An au pair must also be introduced to the family's routines and rules. For example, you should know the schedule and time meals are eaten. Also, you should be familiar with any special occasions or events in the family's calendar.
The best way to communicate is by asking questions. In a home with kids, you can find many topics to discuss. They are likely less active during the week, making it an excellent opportunity to talk about their day.
Learning French
Learning French with au pairs is a great way to become acquainted with a country's culture. Au pairs live with a host family for a year and are responsible for caring for children. They receive a stipend, a private bedroom, and meals.
The French language has a variety of unique sounds and dynamics. It is melodic and is often considered one of the most beautiful languages in the world. While English is the language of the United States, French is spoken in many countries across the globe.
Au pairs are expert communicators and can speak with children in both languages. They understand the United States culture and are eager to share it with their host families.
One of the main motivators for French au pairs is immersion in an English-speaking environment. This helps the au pair learn the language and improve it.
The au pair program can be a great way for an individual to live abroad for a low price. To apply, an individual must have a good French level and be between 18 and 35 years of age. In addition, an individual must prove that they are professional and have the proper qualifications to undertake the program.
A Look Into the World of Au Pairs
was last modified:
January 19th, 2023
by