What You Need to Know About Fire-Rated Doors
/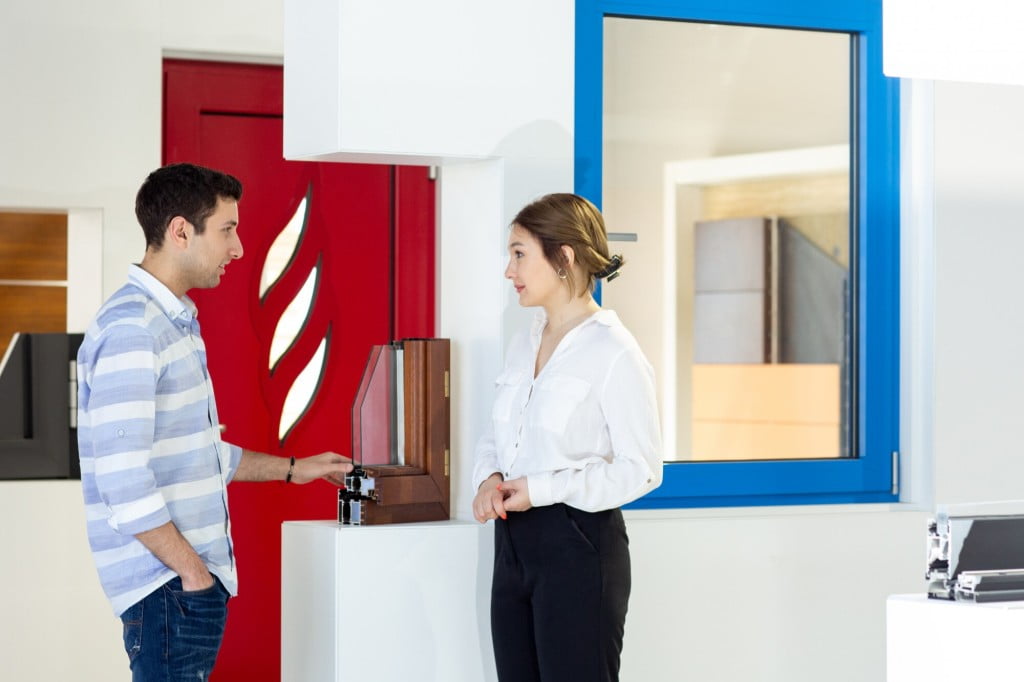 Fire-rated doors are a vital part of any building. It is essential to ensure that they are appropriately maintained to work in case of fire. It is significant for residential buildings. For instance, they must be checked and repaired at least once a year. The most common types of doors are self-closing and have gypsum cores. You should also make sure that the glass used in the door is fire-rated.
Traditional wired glass is not fire rated
The Consumer Products Safety Commission (CPSC) recently announced that traditional wired glass does not meet its impact safety standard. It is a concern because wired glass can cause severe injuries, including severing arteries and tendons.
For decades, wired glass was a preferred choice in fire-rated glazing. However, it's a less solid or fire-resistant product than other alternatives. It can break easily under stress from impact.
In 2003, CPSC determined that the risk of injury associated with wired glass made it unsafe to use. So, in addition to requiring wired glass to be fire-rated, the Consumer Product Safety Commission (CPSC) also imposed size limitations. Specifically, it limited the sizes of wired glass in school building codes.
After introducing safer products, CPSC changed the safety claim of wired glass. Instead, it urged architects to use fire-rated AND impact-resistant glazing.
As a result, many building inspectors recommend removing wired glass in high-risk locations. It includes schools and athletic facilities.
Many insurers recommend removing the product, too. When wired glass is broken, the exposed wires pose serious safety hazards.
When a small child accidentally impacts the window, the shards can pierce the body and cause severe injuries. Wired glass is hazardous for small children. Depending on the severity of the injury, the wired glass can even sever nerves.
Gypsum cores are used in fire-rated doors
What is a fire rated door?Fire-rated doors are intended to be fire-resistant. These are often used in commercial and residential buildings. They serve to prevent the spread of toxic gases during a fire. The doors are usually made of wood or steel.
To increase the fire resistance of a door, a gypsum core is sometimes added. This type of core is lightweight and does not burn quickly. It can be manufactured using simple techniques.
Gypsum cores are generally used in wooden fire-rated doors. However, they can be used in hollow steel doors as well. Some entries may include a vision panel with fire-rated glass.
A typical manufacturing process includes sanding the core to a desired thickness. In addition, the heart may be edge profiled. Regular door sizes are three to four feet wide and five to seven in height.
A gypsum core is composed of expanded perlite and calcined gypsum. Hydraulic cement is also included in the composition. An organic binder keeps the mixture in place and improves the product's strength.
There are a variety of additives that may be used. Common ones include retarders, coloring pigments, wetting agents, and antifoam agents. Other additives may be used for particular purposes.
For the most part, a fire-rated door has a self-closing mechanism. The mechanism is fitted at the top of the door and forces the door to close. Most fire doors also contain intumescent strips to help prevent smoke from leaking underneath the door.
Self-closing
A self-closing fire-rated door is an excellent way to ensure that your property stays safe in the event of a fire. While not all properties have fire-rated doors, it is a best practice to have them installed and maintained correctly.
Self-closing fire-rated doors are a relatively inexpensive way to ensure your safety during a fire. However, they can be compromised by heavy objects and door wedges. Fortunately, there are several solutions designed to address these problems.
There are two main types of automatic-closing devices. One type uses a latch or a magnet to close the door. The other is an electrical device, releasing only when the fire alarm is activated.
When choosing an automatic-closing device, the most important thing to remember is to find one compatible with your existing fire alarm system. It will ensure that you are kept from a broken fire alarm or self-closing device.
Other options include an acoustic or wireless hold-open device. These systems are legally compliant and will release when the alarm is triggered. Alternatively, a dampened spring hinge can also meet these requirements.
Choosing a self-closing fire-rated door with a device that will reliably close the door leaf into the frame is vital. That said, it can be challenging to decide.
They must be inspected at least once a year
Fire Rated Doors are designed to resist fire and smoke and must be inspected at least once a year. These doors come in different types and materials, such as hollow metal, FRP, and specialty products. The inspection criteria are extensive and cover many aspects of the door.
A competent person should carry out an annual fire door inspection. It should include checking for damage, missing parts, and cracks. For safety, a person wearing gloves is recommended. If a defect is visible, the person conducting the inspection should take appropriate measures to rectify it.
The National Fire Protection Association (NFPA) requires an annual inspection of fire-rated doors. In the case of entries that are not fire-rated, the building owner or manager is also responsible for ensuring that these doors meet the code.
NFPA 80 requires that smoke and fire-rated doors be inspected annually. To do so, an authorized fire protection company must perform an inspection. Alternatively, an approved vendor can perform the inspection and provide a report.
In addition to annual inspections, smoke and fire-rated doors should undergo periodic testing. It can be done in the field. However, this should be done by a qualified and trained door professional.
What You Need to Know About Fire-Rated Doors
was last modified:
January 17th, 2023
by