Time-Saving Strategies: 5 Ways Business Owners Can Win Back Their Valuable
/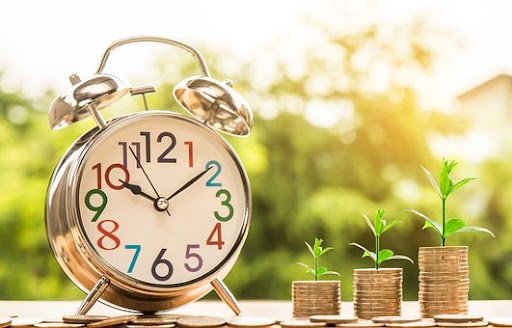 Since you're here to learn some time-saving strategies, let's avoid the superfluous introduction and dive right into the tips. Here are five effective ways to win back your valuable time:
Leverage Virtual Office Administration Services
Virtual office administration services can help you maintain focus and run a streamlined operation without sacrificing quality.  A virtual office offers a flexible work environment, an official business address, telephone answering and message services, mail handling, document scanning and sending, and other components of administrative support. These valuable services keep you focused on your strengths and doing what you love by freeing you from tedious daily tasks.
Delegate More Tasks Outside of Your Zone of Genius
Just because you're the business owner doesn't mean you must take ownership of all the tasks and departments your company needs to function. If you've hired a trustworthy team, you should have the confidence to rely on them to get the job done without your direct supervision.
You didn't start your business to get stuck doing tedious tasks you hate. So don't fall into that trap. Instead, focus on developing and honing the big-picture vision for your business. Continually pursue growth strategies. Invest in new divisions and product lines. That is where you will have the most impact as a business owner.
Automate Systems and Processes
There are so many tools and resources available to help you streamline your approach to work. From scheduling follow-up calls to sending invoices, most repetitive tasks can be automated. In the 21st century, no one has to spend their time repetitively clicking, dragging, and uploading when it can all be done for you. Preserve your team's energy for the true needle-moving aspects of your company, like product delivery, customer service, and outreach.
Another time-saving tip that ties into automation is creating in-house templates for communications, documents, content creation, design, client or team forms, and anything else that's part of a process you go through repeatedly. Templates prevent you or your team from staring at a blank screen and starting from scratch on a daily basis.
Use Time-Blocking Techniques When Needed
The to-do list of a business owner can seem like an impossible endeavor. And while you could probably delegate most of it, some tasks will require your direct attention. Carve out time in your schedule to meet these needs with time-blocking techniques. Treat these blocks of time as unchangeable commandments that must be preserved at all costs.
If you're a hands-on planner enthusiast, use stickers and highlighters to mark where you need to dedicate your time. If you prefer digital planning tools, take advantage of free trials to test different options and discover the best digital planners and resources for your unique needs.
Take More Breaks and Implement Self-Care Routines
It may seem counterintuitive, but stepping away is a widely proven productivity tactic that prevents burnout and fatigue. Studies show that simple self-care interventions like breaks, healthy eating habits, and counseling can also make you a better leader.
Give yourself the freedom to stretch or take a walk outside. Consider your business from a new perspective as you temporarily disconnect from the screen or the team and give yourself some space. Inspire your team to take ownership of their mental, physical, and spiritual health by setting the example yourself. That is how you create a healthy and positive company culture and improve productivity.
Your time as a business owner is one of your most precious resources – use it wisely.
Time-Saving Strategies: 5 Ways Business Owners Can Win Back Their Valuable
was last modified:
March 11th, 2023
by