Types of Conditions and Cancers Linked to CPAP Machines
/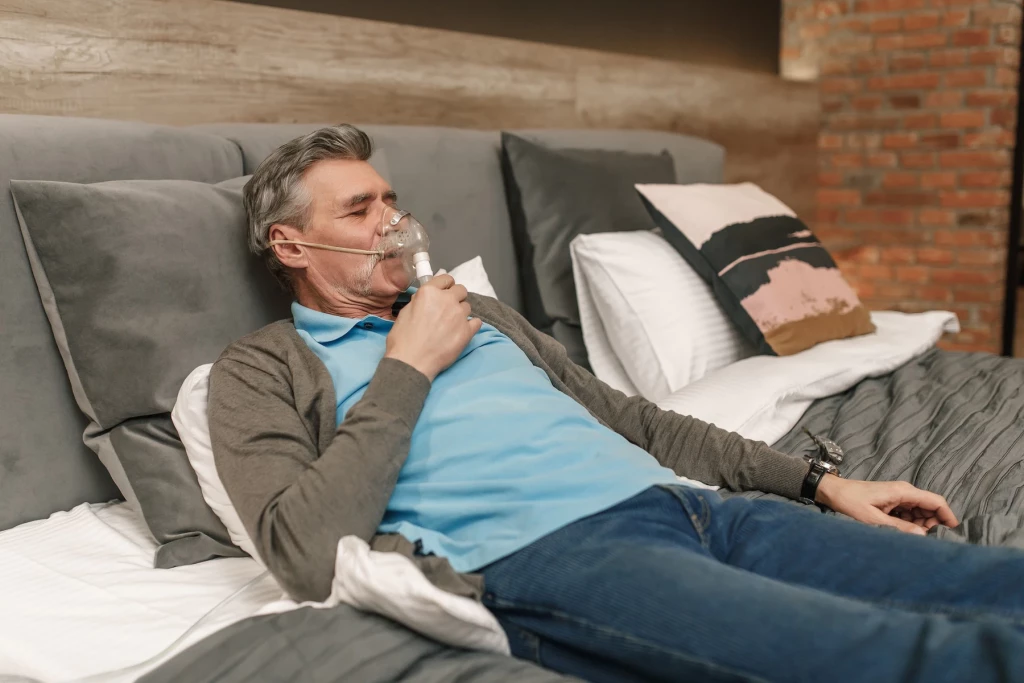 Allegations have been made regarding continuous positive airway pressure (CPAP) machines and a known defect in the machines that are believed to cause different types of physical illnesses and cancers. Millions of these machines are now being recalled, and product liability lawsuits are being filed against their manufacturer, Philips Respironics. Those cancers include but aren't limited to lung, kidney, liver, esophageal, stomach, and rectal cancer. The U.S.Food and Drug Administration has categorized the Philips CPAP recall as a Class I measure. That's the most serious form of recall that the U.S. Food and Drug Administration has.
The CPAC Lawsuit
Maybe you or a family member is a Philips CPAP patient. Then, what is the CPAP lawsuit? Philips CPAP machines are used by patients across the United States that are used to treat sleep apnea, which is a common condition in which a person's airways collapse when sleeping. Breathing becomes shallow or even stops. When breathing starts again, the sleep apnea will repeatedly return through the night.CPAP machines are often recommended by doctors to help treat sleep apnea. A mask is worn over the patient's nose and mouth when sleeping and is connected to the machine by a plastic hose. The machine forces air into the patient's airways when they collapse. That forces air to open them and enables proper breathing.
The CPAP Design Defect
At this point in time, the Philips CPAP lawsuit alleges that the company's CPAP machines have a design defect that causes patients to breathe microscopic degraded polyurethane foam particles. The polyurethane is used for noise abatement. The foam particles contain formaldehyde. With prolonged use of the machines, patients can develop a wide range of conditions and cancers from breathing formaldehyde.
Degraded Foam Exposure Symptoms
Laboratory tests have revealed that degraded foam in many types of Philips CPAP devices can cause side effects. They include but aren't limited to one or more of the following::
Airway inflammation.
Asthma
Carcinogenic effects.
Headaches.
Dizziness.
Adverse effects on the liver and kidneys.
Damage to other vital organs.
What if My CPAP Device Has Been Recalled?
If you learn that your CPAP device has been recalled, you need to contact your doctor right away. He or she will likely advise you to stop using your device until such time as you obtain a safe replacement. Then, it's important for you to preserve your old device along with any evidence of foam degradation. You'll want to take videos or photos of any black particles or residue in the air paths of the CPAC too. Then, contact our offices, and we'll arrange for a free consultation and case review with an experienced and effective Philips CPAC liability lawyer from our law firm.
Who is Eligible to File a CPAP lawsuit?
If you're under 80 years of age and you used a recalled Philips CPAP device and suffered side effects from it, you might be eligible to file a CPAP lawsuit. Filing such a lawsuit could ultimately cause Phillips to be held at fault for causing harm to you or a loved one. Monetary damages may be awarded for past and future medical bills, permanent disability and pain, and suffering,
It's important to anybody who believes that they might have suffered adverse effects from a Philips CPAC device to contact us for that free case consultation and evaluation. Certain time limits have been put in place in these cases. As you might be entitled to substantial compensation, preserve and protect your rights by contacting us as soon as you can.
Types of Conditions and Cancers Linked to CPAP Machines
was last modified:
November 8th, 2022
by