Bring Greater Efficiency In the RCM System With the Help of Accurate Payment Posting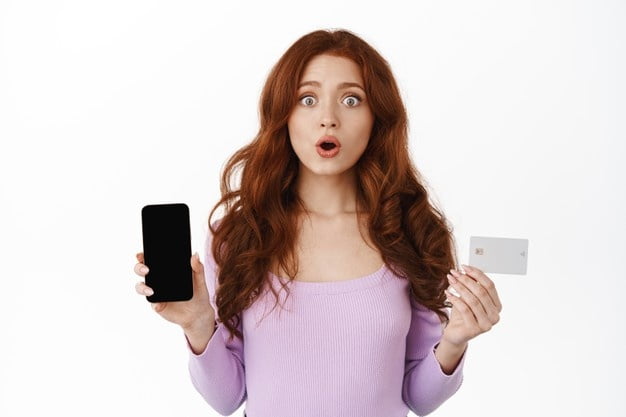 Every medical practitioner faces day-to-day challenges due to inefficient payment posting. Without it, the reimbursement process is incomplete. That is the reason, it is considered an integral component of revenue cycle management. However, many practices consider payment posting to be just the procedure of posting payments while they take clinical documentation and coding as the key anchors for accurate medical billing. Skilled RCM specialist teams provide insights into the effectiveness of your RCM procedures. So, you become able to identify the reasons behind rejections, non-covered services, prior authorization, quality of coding procedures/clinical documentation, and efficacy of your front-end patient collections.
What Are the Types of Payment Posting?
It is done in two ways depending on the level of patient's financial ability and insurance coverage, these are as follow;
●      Auto Posting
It is an advanced approach that many medical facilities prefer to get a consistent revenue stream while speeding up the medical billing process. Notwithstanding, few practices feel that the traditional payment posting methods can take control over their RCM system.
●      Manual Posting
Administrative staff post the payment using this kind of payment posting. These procedures take a lot of precious time to fill in the information. In this type, you may experience delays in payment posting due to the high risk of multiple mistakes like typos, etc.
In addition, given below are some remittance transactions types with an exceptional degree of transparency and accuracy.
●      Manual Payment Posting
Payment data is taken from the EOB scanned images. The document is updated and then posted to the respective patient accounts. By adopting physician-specific business rules and advanced practices along with professional billing teams_ you become able to ensure accurate adjustments, payments, balance transfers, and write-offs.
●      ERA (Electronic Remittance Advisory) Posting
It contains a huge volume of payment transactions. In the ERA processing method, files are being loaded into your RCM system. Then with the help of the available functionality of your RCM system, proper corrections are made while processing exceptions from the batch runs.
●      Posting Patient Payment
In order to avoid an inflated A/R and properly close the claim, you must ensure patient payments are accounted for & prevent such errors. Moreover, administrative staff must efficiently handle the processing of payments received from patients through multiple channels such as checks, POS cash collections, credit cards, etc. Professional payment processing experts help you make the right decisions while transferring to secondary insurers. They check if there is any pending balance via the account for patient payments. In this way, you become able to resolve any credit balances on time.
●      Denial Posting
As the industry standards change, it becomes challenging for providers to stay updated with the latest norms. You should stay updated on the new regulations of the medical billing and coding system. Moreover, the denials must be posted on time. While posting denials take actions such as transferring the balance to the accounts of patients, billing the secondary payers, taking appropriate work queues to route the rejected claim, and making write-offs/adjustments according to the defined rules.
What Is the Importance of Payment Posting For Efficient RCM?
It helps the medical practices to monitor their incoming payments as it is the most crucial part of the medical billing process. It helps you detect the problematic issues on time and resolve them quickly with the help of properly organized or streamlined payment posting. It involves stuff like daily insurance payments from patient payments, explanation of benefits, insurance checks, etc.
Every process of medical billing is significant for maintaining a constant revenue system because the medical billing process occurs in several steps. If you detect the issue at any of these steps. This will limit the ability to expand care or treat patients and interrupt the critical process of incoming revenue as well.
If your administrative staff doesn't focus on the accuracy of payment posting this will lead to errors and the paid account's balance would be affected. A/R teams must work in harmony with the staff to check where the potential issues are in the medical billing process. They must spend their time and efforts on reimbursing the claims.
You must know the importance of payment posting for efficient RCM. Accurate payment posting helps you to identify non-payment issues. This helps you protect your practice from claim denials, eligibility issues, prior-authorization problems, rejections, etc.
When you submit a claim towards secondary to tertiary payers then the incorrect payment posting not only influences the transparency of the claim submission process but also impacts the reimbursement cycle. Moreover, when the payment is not posted efficiently by primary insurance, the chances of getting the incorrect bills increase from the secondary & tertiary payers.
According to the policies of medical billing when an issue occurs in the payment posting process_ either it is marked as a red flag or it can be solved as a short-term procedure. Prevent from the recurring errors in the market norms and identify the possible patterns to fix them. Furthermore, you can use it as a long-term improvement in your reimbursement cycle.
Conclusion
It is important to understand the sensitivity and benefits of payment posting. You must know that the payment posting procedure is indispensable for your healthcare business. The revenue cycle in the medical billing process thrives when a payment posting is done efficiently. Additionally, having an efficient payment posting system also improves your revenue cycle management. It is one of the most crucial steps in the medical billing process. Issues are being resolved quicker with improved cash flow and revenue streams. This helps the medical billing process to run smoothly.
Moreover, secondary and tertiary payers will be billed accurately if problems are rectified on time. At this point, patients can get the statements that will enhance the proficiency of the medical billing system. Streamlining the payment posting procedure in an effective way provides an efficient view of your day to day financial picture. This helps you to speed up your billing process with excellent services including payment posting, eligibility check, medical billing & coding, claim submission, claim denial management, AR follow up, etc.
Bring Greater Efficiency In the RCM System With the Help of Accurate Payment Posting
was last modified:
November 10th, 2021
by